A national centre of musical excellence
A creative quarter with musical excellence and public engagement at its heart will be developed in Wellington's Te Ngākau Civic Square. Join us in creating a national treasure in New Zealand's capital city.
A vision is taking shape for a vibrant and innovative music centre that will support greater access to music and the arts for all. This will be a unique collaboration between Te Herenga Waka—Victoria University of Wellington, the New Zealand Symphony Orchestra, and the Wellington City Council.
The new centre will be based in an upgraded and strengthened Wellington Town Hall and in other buildings in the Te Ngākau precinct. As a shared home for the University's New Zealand School of Music—Te Kōkī and the New Zealand Symphony Orchestra, it will encompass performance, education, research, recording, broadcasting, and technology spaces. The centre will be ideally placed to engage with the people of Wellington and New Zealand.
Your support
Join us in realising this vision.
An exceptional opportunity
This national centre for music is a unique opportunity to transform New Zealand's arts scene by facilitating connections between professional musicians, students, community groups, and arts organisations.
About the project
Exciting moment for the University
"This project will enliven the civic centre and bring new audiences for musical activities. It will give our students opportunities to work with the New Zealand Symphony Orchestra and form other industry connections." — Professor Jennifer Windsor, Te Herenga Waka—Victoria University of Wellington
Making this vision a reality
Te Herenga Waka—Victoria University of Wellington and the New Zealand Symphony Orchestra are embarking on a joint fundraising initiative, seeking support to realise this vision with a comprehensive fundraising campaign led by former Wellington Mayor Kerry Prendergast CNZM.
Your support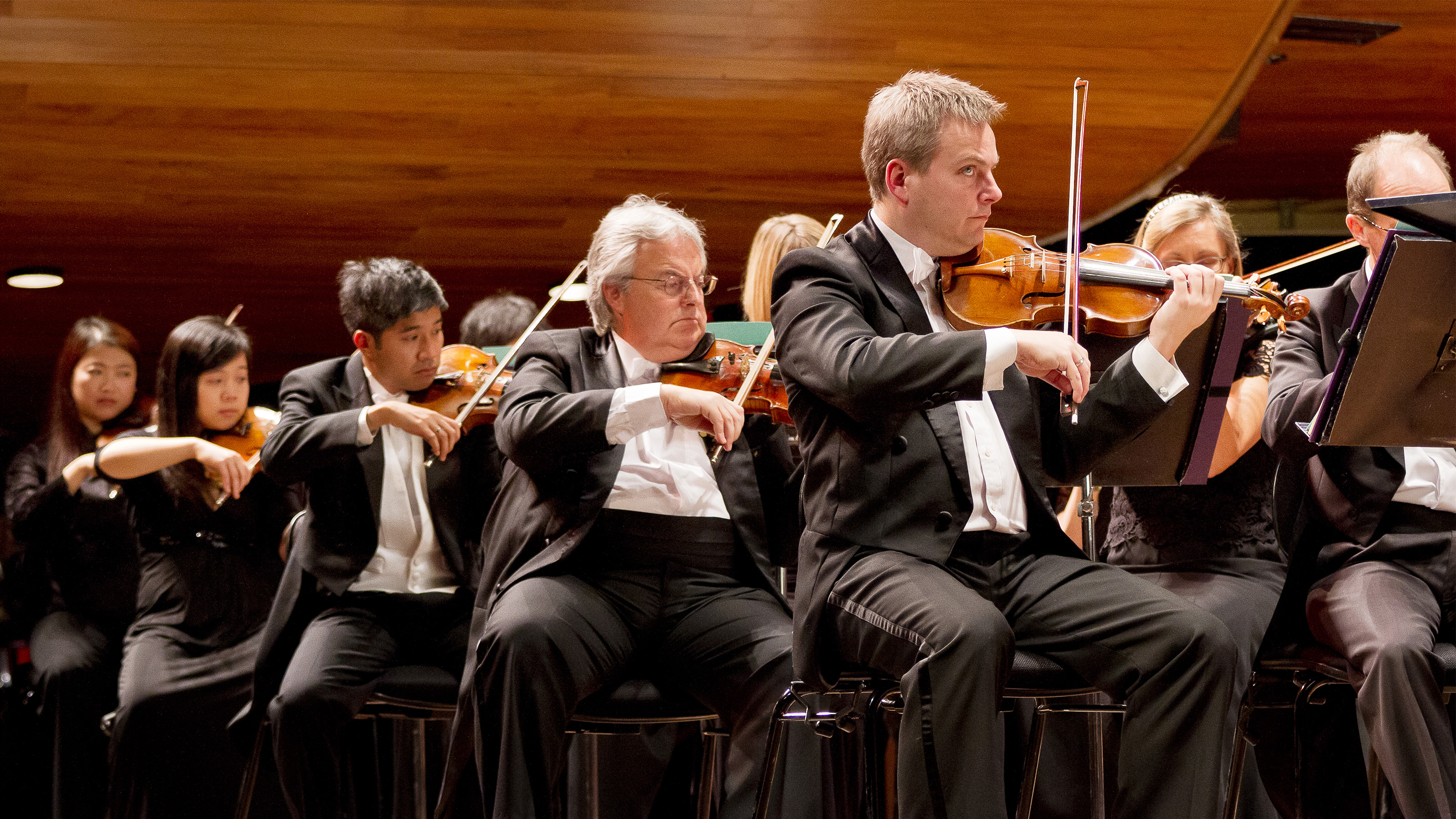 Bringing the Town Hall back to life
"A national music centre will be a real boost for our city, strengthening Wellington's status as the cultural capital of New Zealand and providing our city with an exciting new attraction." — Former Wellington Mayor, Justin Lester
News and events
Keep up to date with the latest news around the national music centre and find out what's on.
What's on
A bold and exciting collaboration
"A purpose-built home will transform the New Zealand Symphony Orchestra. We will be able to offer a wider range of performances, recordings and broadcasts. This is a bold and exciting collaboration that will make music accessible to many more audiences." — Christopher Blake QSO, Chief Executive, New Zealand Symphony Orchestra