Our research
The CCRI undertakes and coordinates research about climate change relevant to New Zealand and international policy. In doing this we work closely with existing research groups in other agencies and universities, and with local government.
Research projects
Poorer countries experiencing more heat extremes
Many of the world's poorest people are already experiencing more extremely hot days due to climate change, with the world's wealthiest less affected, according to just-published Victoria University of Wellington research.
Research by Luke Harrington and Professor David Frame from the New Zealand Climate Change Research Institute shows heat extremes are quickly becoming more frequent for countries nearer the equator—mainly poorer nations.
"A much greater fraction of the poorest parts of the world live in tropical latitudes, while most of the world's most developed countries are in mid-latitude climates, like New Zealand," says Professor Frame.
"Low-latitude regions have less variability in day-to-day temperatures when compared with mid-latitude climates, which means the 'signal' of climate change emerges quite quickly, and because of this, the frequency of extremely hot days increases rapidly too.
"This means because of where they live, many of the poorest people of the world are experiencing much greater increases in the number of very hot days when compared with the wealthiest countries of the world".
The study, just published in scientific journal Environmental Research Letters, used climate models to simulate cumulative carbon dioxide (CO2) emissions and changes to extreme daily temperatures over the 20th and 21st century. An extremely hot day was defined, relative to local climate, as occurring 0.1 percent of the time in the pre-industrial climate.
The rapid increases in hot day frequency look likely to continue into the future, says Mr Harrington, a PhD student at Victoria University of Wellington.
"Even if heat extremes were becoming more frequent for all countries at the same rate with climate change, we know the wealthiest countries will be able to cope with the impacts more easily than poorer nations.
"What our research shows is that heat extremes do not increase evenly everywhere, but are becoming much more frequent more quickly for countries nearer the equator—these are mainly poorer nations. Importantly, this disparity in exposure between the global rich and poor will only continue to get worse as we emit more CO2 into the atmosphere."
The paper is appearing as part of a special edition of Environmental Research Letters on cumulative emissions of CO2, and is the first paper to explore links between times of emergence of extremely hot days with cumulative emissions of CO2.
The two Victoria University of Wellington scientists worked in collaboration with researchers from the Universities of East Anglia and Reading, the Institute for Atmospheric and Climate Science at ETH Zürich University, and the Met Office Hadley Centre in the United Kingdom, and the research is in part supported by the Deep South National Science Challenge.
For more information contact Luke Harrington on 027 749 3047 or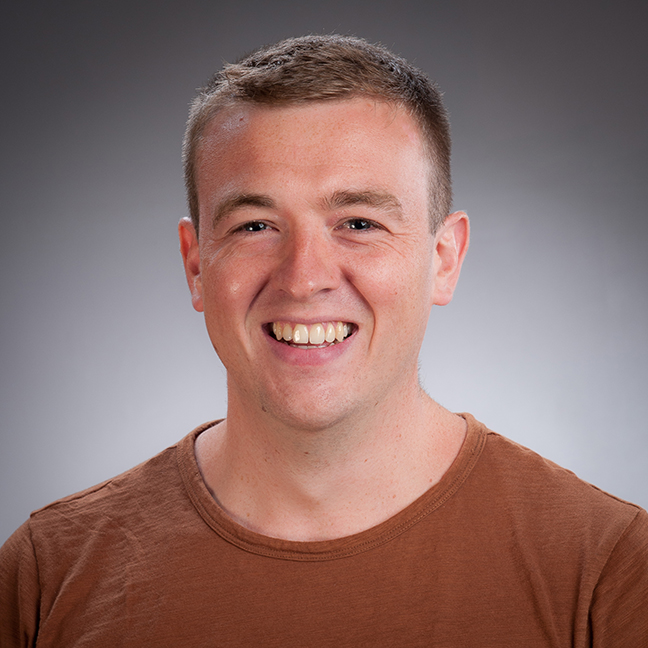 Senior Research Fellow
School of Geography, Environment and Earth Sciences · New Zealand Climate Change Research Institute

CO126, Cotton Building (All Blocks), Gate 7, Kelburn Parade
Climate science and policy
Simple modelling and climate policy
We use simple, physically-based models of climate change to help clarify issues for global and national policy makers. This on-going work has resulted in a number of research articles and other outputs. Partners in this work include people at Atmospheric, Oceanic and Planetary Physics, the Environmental Change Institute and the Smith School of Enterprise and the Environment at the University of Oxford.
Understanding more about the climate response and future change
We use a range of tools (simple and comprehensive, climate model ensembles, simple estimates of climate damages and so forth) to learn more about how climate change might affect us in the coming decades (and beyond). This is an on-going work stream and has resulted in a number of research articles and other outputs. Partners in this work include people at Berkeley Labs, NIWA, the Department of Physics and the Environmental Change Institute at the University of Oxford, and the School of Environmental Sciences at the University of East Anglia.
Impacts, implications and adaptation to climate change
Enhancing Capacity and Increasing Coordination to Support Decision-Making
This project is part of the wider Climate Change Impacts & Implications research project (CCII) funded by the Ministry of Business, Innovations and Employment (MBIE) from October 2012 to September 2016. This part of the project examines the implications of climate impacts for New Zealand with those affected by them, using collaborative learning techniques. We will link decision-makers, planners, resource managers, and iwi through communities of practice with the modellers, to define critical decision factors that shape the nature of the science required for decision-making. This will enable prioritising and timing of mitigation of climate-related risks by decision-makers.
Perceptions of sea level rise in the Wellington City and Kapiti Coast district, 2012
This study was funded in part by the Wellington City Council, the Kapiti Coast District Council, and the Greater Wellington Regional Council. It is a collaborative work done between CCRI and Victoria University of Wellington School of Psychology, December 2012.
Developing adaptive risk management for our changing climate, 2011-12
The CCRI undertook two workshops on adaptive risk management, as they relate to council decision-making on changing climate risks. This project was conducted in partnership with Tasman District Council and the Nelson City Council and funded by an Envirolink Grant which aimed at helping councils apply existing knowledge held by scientists on regional environmental issues.
Community Vulnerability, Resilience and Adaptation to Climate Change, 2008-12
The CCRI is the lead agency for a joint research project on Community Vulnerability, Resilience and Adaptation to Climate Change. The initial three year programme started in October 2008, funded by the Foundation for Research Science and Technology (FRST). The project was extended for a fourth year to September 2012 by the Ministry of Science and Innovation.
Scientific publications
Lawrence, J., Reisinger, A., Mullan, B., & Jackson, B. (2013). Exploring climate change uncertainties to support adaptive management of changing flood-risk. Environmental Science & Policy, 33,133–142.
Rowlands, D. J., Frame, D.J., Ackerley, D., Aina T., Booth, B.B.B., Christensen, C., ..., & Allen, M.R. (2012). Broad range of 2050 warming from an observationally constrained large climate model ensemble. Nature Geoscience, 5, 256-260.
Frame, D., & Stone, D.A. (2012). Assessment of the first consensus prediction on climate change (Letter). Nature Climate Change.
Further scientific publications by our staff