Welcome
Welcome from the Head of the School of English, Film, Theatre, Media Studies, and Art History.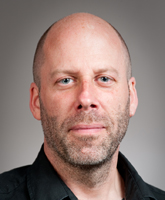 Nau mai, haere mai. A very warm welcome to the School of English, Film, Theatre, Media Studies, and Art History. There are five programmes in our School, all of which treat the arts of expression—in the full range of media (textual, visual, theatrical, cinematic, televised, and digital). Our students acquire the tools of analysis and interpretation applicable in any cultural context. We emphasise the skills of oral and written expression—which are greatly valued by employers. All programmes, especially Theatre and Film, have a practical dimension—our students make films and perform plays.
My personal recommendation would be that you consider taking more than one major in your Bachelor of Arts. Although you do not need to confine your combination to subjects offered within the same School (the larger Wellington Faculty of Humanities and Social Sciences offers a fabulous range of subjects) the combinations of Theatre with English, and of Theatre with Film work particularly well—as does the combination of Film with Media.
We have a large and interesting community of research students at MA and PhD levels; this includes international students from as far afield as Canada, China, India, Iran, and South Africa. The wide range of research interests of our teaching staff makes for a rich variety of research possibilities for prospective Masters and doctoral students. Furthermore, the city of Wellington has superb facilities for research; these include the National Library (incorporating the Alexander Turnbull Library), the New Zealand Film Archive, the New Zealand Electronic Text Centre, and the playwrights' agency "Playmarket".
On the creative front, the city hosts an International Arts Festival every two years, as well as the annual International Film Festival, the "DocEdge" documentary film festival (and a number of embassy-sponsored foreign language film festivals as well). It is the home of several theatres—Circa, Bats and the Hannah Playhouse—as well as our own "Studio 77". Our Theatre students mount their productions at Bats every February; the University supports the annual productions mounted by the "Summer Shakespeare" trust. Last year films made by our MFA (Creative Practice, Film)—the programme is based at the University's Miramar Creative Centre —were screened for an invited audience at Park Road Post.
The staff pages on our website list staff publications—I strongly urge you to check them out. (See also our Publications and Productions page.) We are especially proud that the majority of our programmes are top-ranked nationally in their disciplines, while all staff are engaged in academic research at an international level. Some of us are noted creative writers, documentary film makers, and theatre directors; others engage with the public as literary reviewers and—importantly—media commentators.
We welcome enquiries about both undergraduate study and postgraduate study. Please do not hesitate to contact us for advice if you need further information. We shall be glad to hear from you. There are many good reasons for choosing to study in our School, and we look forward to your joining us.
Dr Geoff Stahl
Head of School