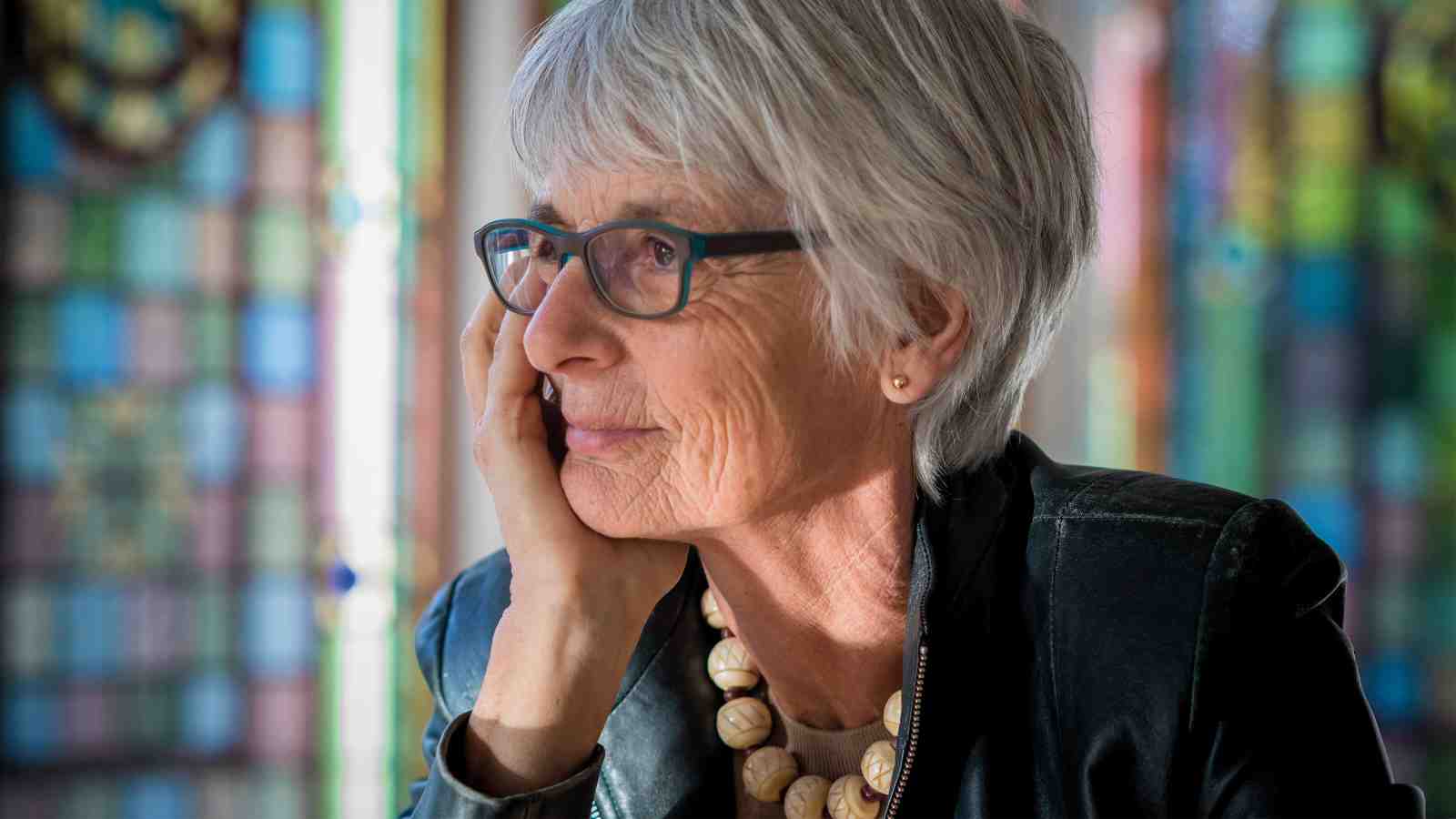 Actually, the life of this voracious reader and recently retired director of Victoria University's Stout Research Centre for New Zealand Studies is a lot of open books.
"Who wants to live only one boring little single life? Reading allows you to live hundreds of lives," says Lydia.
"I read everything—unless it's really badly written, in which case I can't bear it. For work I read slowly and closely but for pleasure I just want to read a lot and quickly. When I was a child, there had to be a special rule for me at Masterton public library that said I could borrow 12 books at a time instead of the usual two."
Lydia was director of the Stout from 2001 until the end of July this year, during which time she led its growth as a national hub for New Zealand-related research and thought-provoking events for academics, professionals and the general public.
"The Stout was started by historian Jock Phillips in 1985, with a brief to look at the society, history and culture of New Zealand—which in my interpretation means everything," says Lydia. "There is nothing about New Zealand that can't be fitted under that umbrella. Which is one of the things that has been lovely about it."
Lydia is proud of the Stout's commitment to interdisciplinary study and a bicultural perspective, along with its close connections to other institutions, the wider research community and the city of Wellington.
Those connections are evident in the conferences, seminar series and other events the Centre has hosted.
"One of my favourite events was one we did with Victoria Business School on the research the University was doing into business practices in New Zealand. So we had one person talking about white-collar fraud and another about rugby clubs and the funding that goes into them.
"And we've done geology and botany. We've done everything we can think of, really. We've tried to feature topical things. That's why we did an education series this year, and we did a big thing on the Christchurch earthquakes.
"We invited Labour politician Trevor Mallard to come and talk about migration some years ago and he got on the front page of the paper when he said he was an indigenous New Zealander because he grew up in Wainuiomata."
Lydia has been made an emeritus professor and will remain involved with a number of projects at Victoria, including co-producing the University's massive open online course New Zealand Landscape as Culture for the edX platform.
And there is, of course, a book in the pipeline. This one as a writer: a book about books—about how those read in nineteenth-century New Zealand (particularly ones by Charles Dickens and Anthony Trollope) bled into the wider culture.
"It's boring just to know what people read," she says. "What you want to know is how did they think about that in the world in which they were living and acting?"
As for that something about herself that might surprise people, Lydia says "In a dream life I've always wanted to be a cowboy. I love horses. I'm not a particularly good rider but I can imagine myself living a happy life in a western."