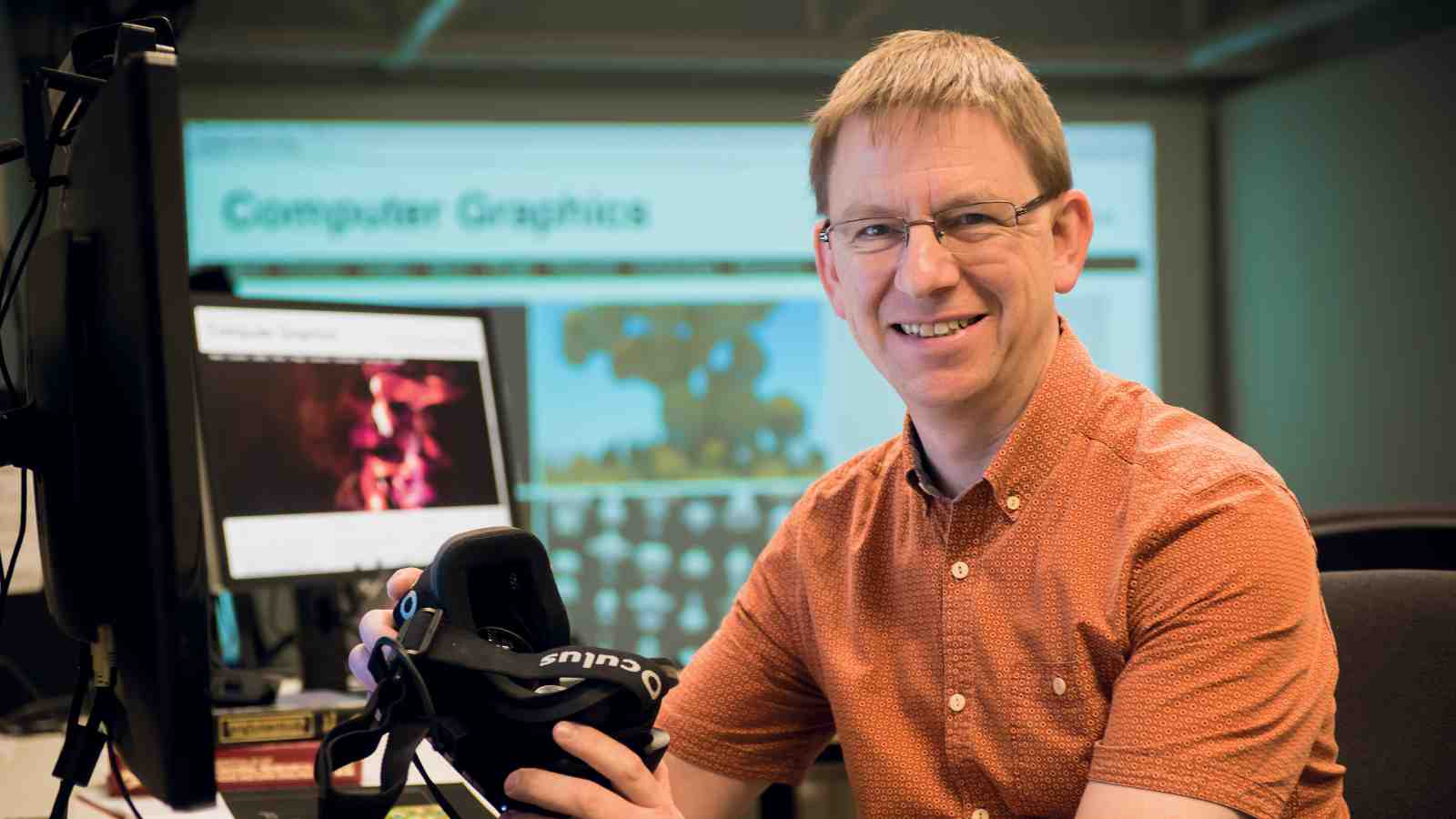 Anyone who dreams of following in the footsteps of Sir Richard Taylor by developing cutting-edge imagery for movies, television or the gaming industry can get a step closer to achieving their goals through a new programme offered by Victoria.
In what's set to be a first for any university in New Zealand or Australia, students at Victoria will be able to major in computer graphics from the second trimester this year as part of a Bachelor of Science degree.
Leading the programme is Professor Neil Dodgson, who has returned to New Zealand after twenty years heading the University of Cambridge Computer Laboratory's Graphics and Interaction Research Group. Neil, who grew up in Taihape, is also a world expert in 3D television, having pioneered an early version of the technology.
"A Bachelor of Science in Computer Graphics will equip students with a fantastic mix of engineering, mathematics and design," Neil says. "It's the perfect way to combine technology, art and creativity.
"From their first year of study, students will gain an understanding of algorithms, mathematics and programming skills under the tuition of expert staff who have worked on films such as The Matrix sequels and Avatar. Furthermore, the School of Design will provide courses on the artistic and design side of computer graphics, giving our graduates a unique edge."
Neil says the exponential growth of the entertainment and digital technology industries in Wellington means students will have the chance to work closely with world renowned organisations including Weta Digital and games developer Pik Pok.
"Victoria prides itself on the strong industry links it fosters so there'll be many opportunities for our students to complete internships, work experience and industry projects in film, computer games, television and the web."