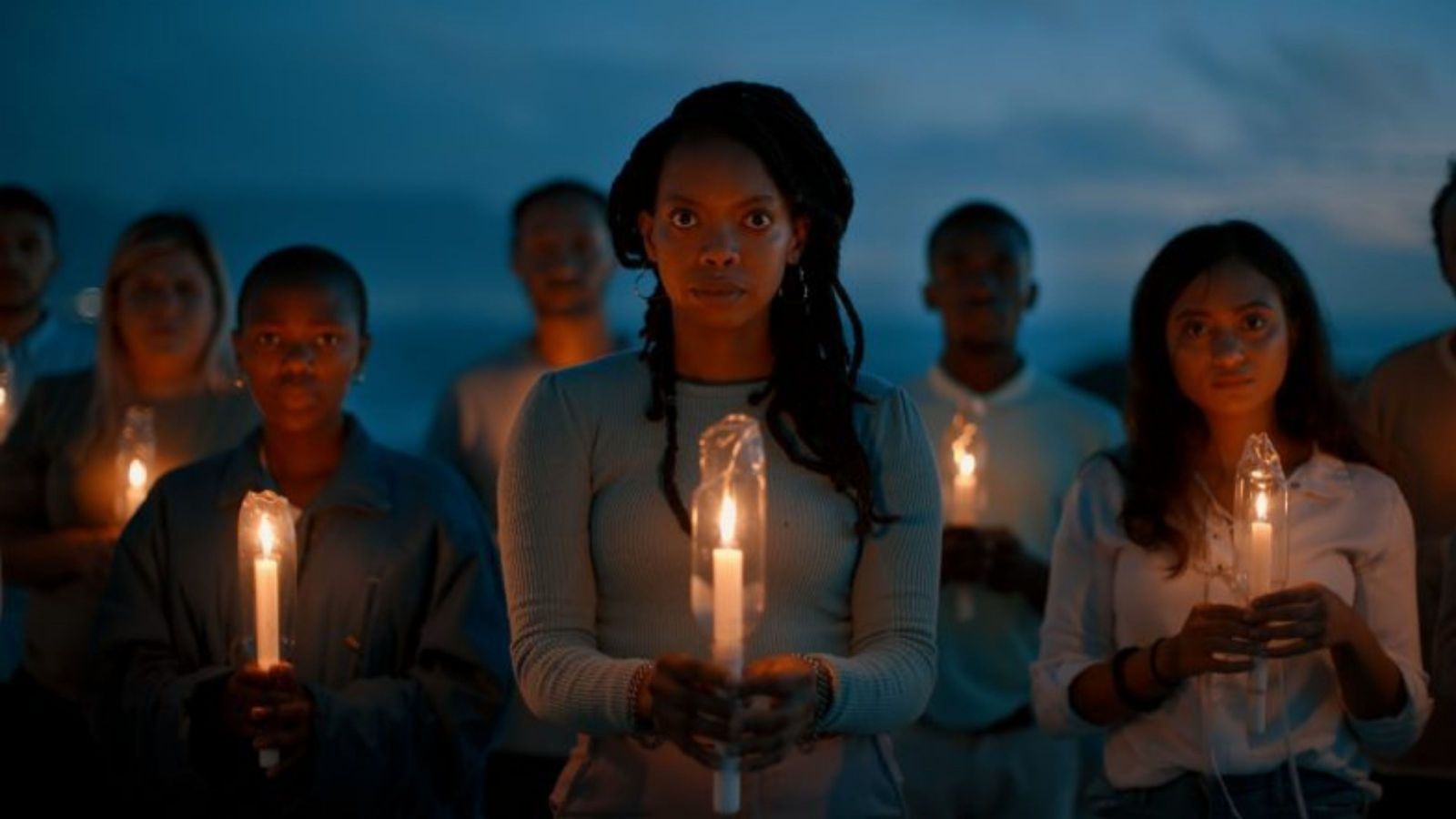 Image copyright Art for Amnesty.
Amnesty International celebrates its 60th anniversary this year, and translators from Te Herenga Waka—Victoria University of Wellington are helping them communicate their 'humanity in action' message to the world.
The organisation's anniversary has been celebrated with the creation of Freedom Flight, a two-minute 'drone theatre' film with a voiceover of a poem 'Ode for Amnesty'. The film features Amnesty activists releasing lit-up drones from global landmarks from around the world, seeing them morph into the Picasso-designed dove. The soundtrack is a remixed instrumental version of Peter Gabriel's iconic song 'Biko', recorded with London based choir 'The Spirituals'.
Associate Professor Marco Sonzogni, from the School of Languages and Cultures, arranged multiple translations of the poem for Art for Amnesty. "I have been involved with Art for Amnesty for nearly two decades, and have collaborated with its founder Bill Shipsey on many projects.
"Whenever Bill reaches out to me to arrange translation, he knows he can consider it done. There is no better way to foster his mission for Art for Amnesty than involving our students and alumni in translation and intercultural communication."
The poem has been translated into 20 different languages so far, with more to come. Current doctoral candidates in Literary Translation Studies translated the poem into five of the languages: Anna Gubinskaya into Russian, Jana Grohnert into German, Fahim Afiranasadi into Farsi/Persian, Kumiko Jacolin into Japanese, and Toaga Tanielu Alefosio into Samoan. Current students in the Master of Intercultural Communication and Applied Translation programme (MICAT) were also involved, with Marfiya Tatlik translating into Uyghur, and Sandy Lau into Mandarin Chinese. The Arabic translation was done by MICAT alum Samir Marta.
The te reo Māori translation was also done by an alumnus, Maika Te Amo, who currently holds the role of Kaiwhakahaere | Manager of Ngā Ratonga Reo Māori | Māori Language Services at Parliament. "The te reo Māori translation of the poem is wonderful, thanks to Maika's linguistic and cultural expertise. Maika also gifted Amnesty International with its first expression of character in te reo Māori, Āmana," says Associate Professor Sonzogni, who himself co-translated the poem into Italian.
The Master's, as well as the postgraduate diploma and certificate programmes in Intercultural Communication and applied translation, led by the School of Languages and Cultures, have recently been accredited by the National Accreditation Authority for Translators and Interpreters Ltd—the certifying authority for translators and interpreters in Australia and New Zealand.
"This film combining art, music, poetry and technology is a thank you and testament to the contributions of the millions of Amnesty members present and past who have worked tirelessly for human rights over the past 60 years," says Mr Shipsey.
The film with voiceovers narrated by activists such as Chinese dissident cartoonist Badiucao, actress Nazanin Boniadi (who is currently in New Zealand filming The Lord of the Rings TV series), singers Angelique Kidjo and Greta Zuccoli, Argentinian born actress Mia Maestro, German actress Katya Riemann and Czech actress Ana Gislerova, will be released to audiences worldwide over the coming weeks and months.
Mr Shipsey says, "We aim to have more than twenty language versions of the film. The visuals and music can be appreciated universally but without 'language' the story could not be told or understood.
"We hope the film will inspire a new generation of activists to take action for human rights, become members of Amnesty International and support its important work."