Farewell Donald Maurice
After a combined teaching career of 50 years and over a decade with Te Herenga Waka—Victoria University of Wellington's New Zealand School of Music—Te Kōkī (NZSM), Professor Donald Maurice MNZM is retiring.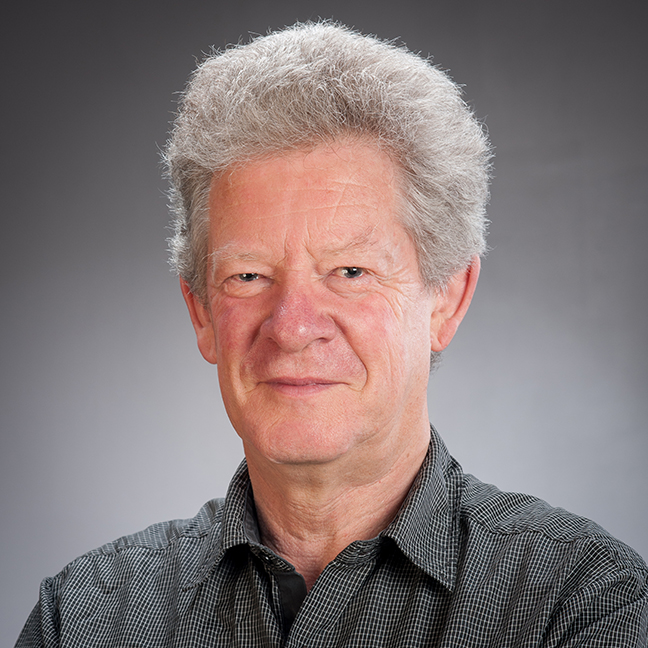 Donald took on his first academic position at the Wellington Polytechnic Conservatorium of Music in 1984, going on to teach at the Universities of Canterbury, Otago, Auckland, Massey, and finally at the NZSM as a Professor of Music when the School was established in 2007.
In addition to his teaching career, Donald is an accomplished violist and viola d'amore performer, with over four decades of experience as a soloist, chamber musician and conductor. He is also a founder and member of Archi d'Amore Zelanda, a trio of highly accomplished New Zealand performers who bring together the unique combination of viola d'amore, guitar, and cello.
His professional musical achievements include being awarded the Silver Alto Clef by the International Viola Society for outstanding contribution to the viola and/or the Society in 2001, and being made an honorary life member of the American Viola Society in 2007. In 2014, Donald was made a Member of the New Zealand Order of Merit for his services to music.
Archi d'Amore Zelanda cellist and NZSM colleague Inbal Megiddo acknowledges the inspiration that Donald has provided: "He is fully committed to every project he undertakes, with enthusiasm and a sparkle in his eye. Whether it is inspiring young musicians at Stringendo and the Young Musicians Programme, hosting an international viola convention, learning how to play the viola d'amore, or organising a fundraising concert for a school in Kenya.
"He has a wealth of knowledge, an amazing curiosity, and energy to go along with it. I have collaborated with him on many projects over the years and can say with certainty that he is the best kind of colleague, always available with wisdom, creative ideas, advice, and a sense of humour—qualities that also make him an inspiring teacher to the many students he mentored."
For Associate Professor Sarah Hoskyns, Donald is a person who make things happen. In Trimester 1 this year, he made the quick switch to an online platform through which orchestral students could perform together. In the early 2000s, he was a big supporter of the instigation of Music Therapy, Sarah's own discipline, as a Master's programme at Massey University and later at the NZSM.
"Donald has contributed very richly to our music school in its various guises, and in this, and his many other roles in music, he is much treasured. He has a huge experience of the systems of tertiary music in New Zealand having worked in nearly all of them. Donald has been wise about advocating for the arts, while also understanding how senior management and governance work.
"His wisdom and friendship will be missed in a regular day-to-day way, but we hope we can continue to share Donald's musical and personal inspiration through other means. We look forward to working with him in different ways."
Acting Director of the NZSM Associate Professor Dugal McKinnon acknowledges the valued contributions to music in New Zealand and internationally that Donald has made as both a scholar and a performer. "Donald's ambitious recent projects testify to this, such as the recording and filming of his performances of viola d'amore works by German Baroque composer Christoph Graupner, which brought together performers from Europe and New Zealand to revitalise the work of this historically significant composer. Donald played a vital role in the establishment of the NZSM and has been a spirited and steadfast member of staff. His expertise, artistry, and levity will be greatly missed at the School."