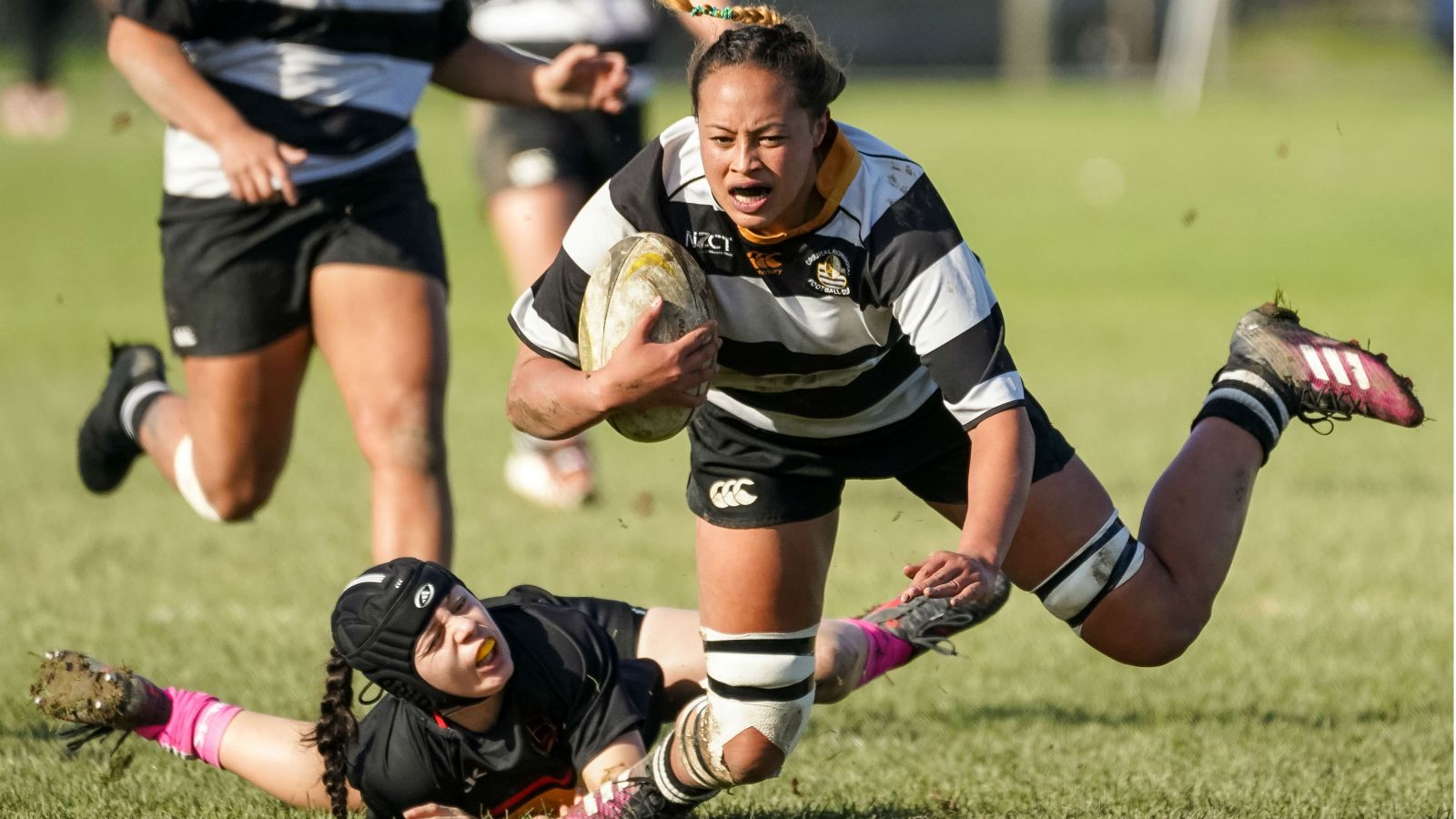 Photo: David Brownie
The contracts are the first of their kind for women's rugby in New Zealand.
Joanah, a Victoria University of Wellington alumna, has been playing women's rugby for nearly a decade and is excited by the growing interest in the sport.
"Women's rugby in New Zealand is getting better and more competitive, and the new contracts are an awesome step in the right direction," she says. "There are still some steps to go to reach equality with men's rugby—but we'll get there."
Joanah plays for the Wellington Women's Pride team and the Oriental Rongotai Premier Women's team. She joined the Black Ferns as part of the wider squad in 2017 and was on standby for the Women's Rugby World Cup in Ireland.
The 22-year-old is hoping to play her first game for the Black Ferns soon and, as part of her contract, trains for 10 to 14 hours per week. She juggles her chosen sport with a job at the New Zealand Qualifications Authority.
The gifted sportswoman also dabbles in rugby league and sevens rugby, and represented New Zealand in the World University Sevens Championship.
Joanah is looking forward to December when she will graduate with a Master of International Relations, which she completed last year. She also has a Bachelor of Arts in Education and Social Policy from Victoria University, and one day hopes to work at the United Nations.
"I really wanted to further my studies, so the one-year Master's was perfect for me," she says. "Studying and playing sport can be challenging, but I had support from the University and learnt to manage my time really well."