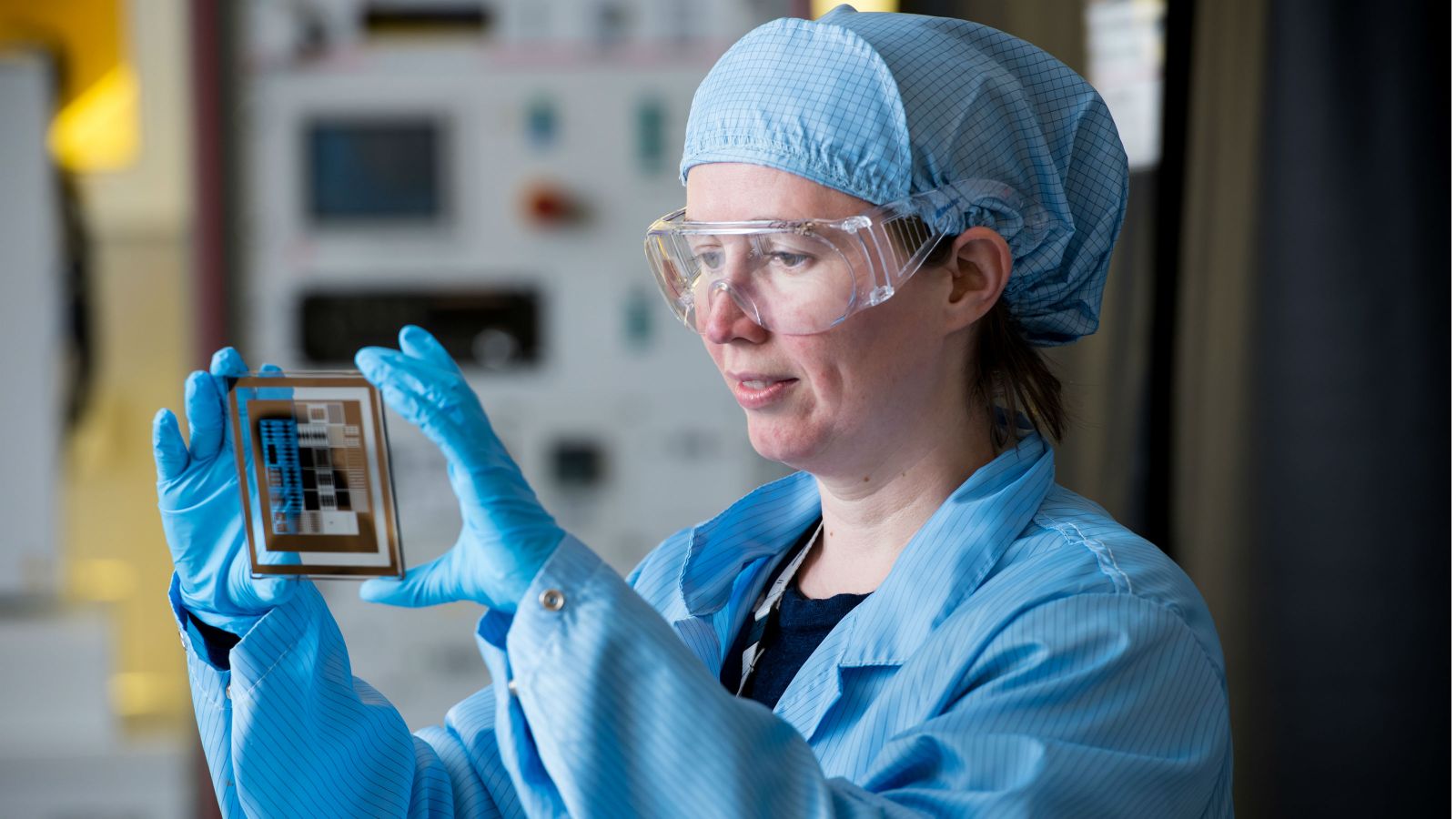 Natalie, who is with the School of Chemical and Physical Sciences, and her research team are using their recent Marsden grant of $950,000 over three years to fund the development of 'lab on a chip' biosensors.
"These biosensors have the potential to cause a paradigm shift in the way we run routine tests," says Natalie. "Taking fertility tests from the lab to a small portable test that can work with a pinprick of blood is a huge goal, but one that we'll be working hard to achieve."
Natalie explains the sensors will detect one particular hormone in the blood. When a person puts a small sample of blood into the sensor, biomaterials inside the sensor will bind to any trace of the hormone they find. Once this binding happens, the device will send out an electronic signal to show the outcome of the test.
The majority of this processing will happen on the surface of carbon nanotubes—tiny tubes one billionth of a metre in diameter that make it easier to create a portable device. These tubes can easily attract and process biomaterials, making them perfect for this kind of sensor.
Although Natalie's current research focuses on fertility, the technology she is developing could have many other applications.
"Making blood tests faster and easier will be beneficial for fertility patients, but the knowledge we gain from this research will potentially benefit other areas where sensing of biomaterials is needed, such as food safety or biosecurity," she says.
Natalie's background is in astrophysics, where she became fascinated with materials on the nanoscale and their potential real-world applications.
"My research combines physics, materials science, electrical engineering, and a touch of biotechnology," she says. "Working at the MacDiarmid Institute has given me a lot of opportunities for interdisciplinary work, which has really helped with creating these biosensors."
The research is still in its early stages, but Natalie says it is proceeding well.
"We have evidence that our design is feasible, and we've been able to detect oestrogen well. Funnily enough, we won't start the bulk of the work until later in 2018, as I have been on parental leave. So you could say I have a lot of first-hand experience with blood tests and fertility!"