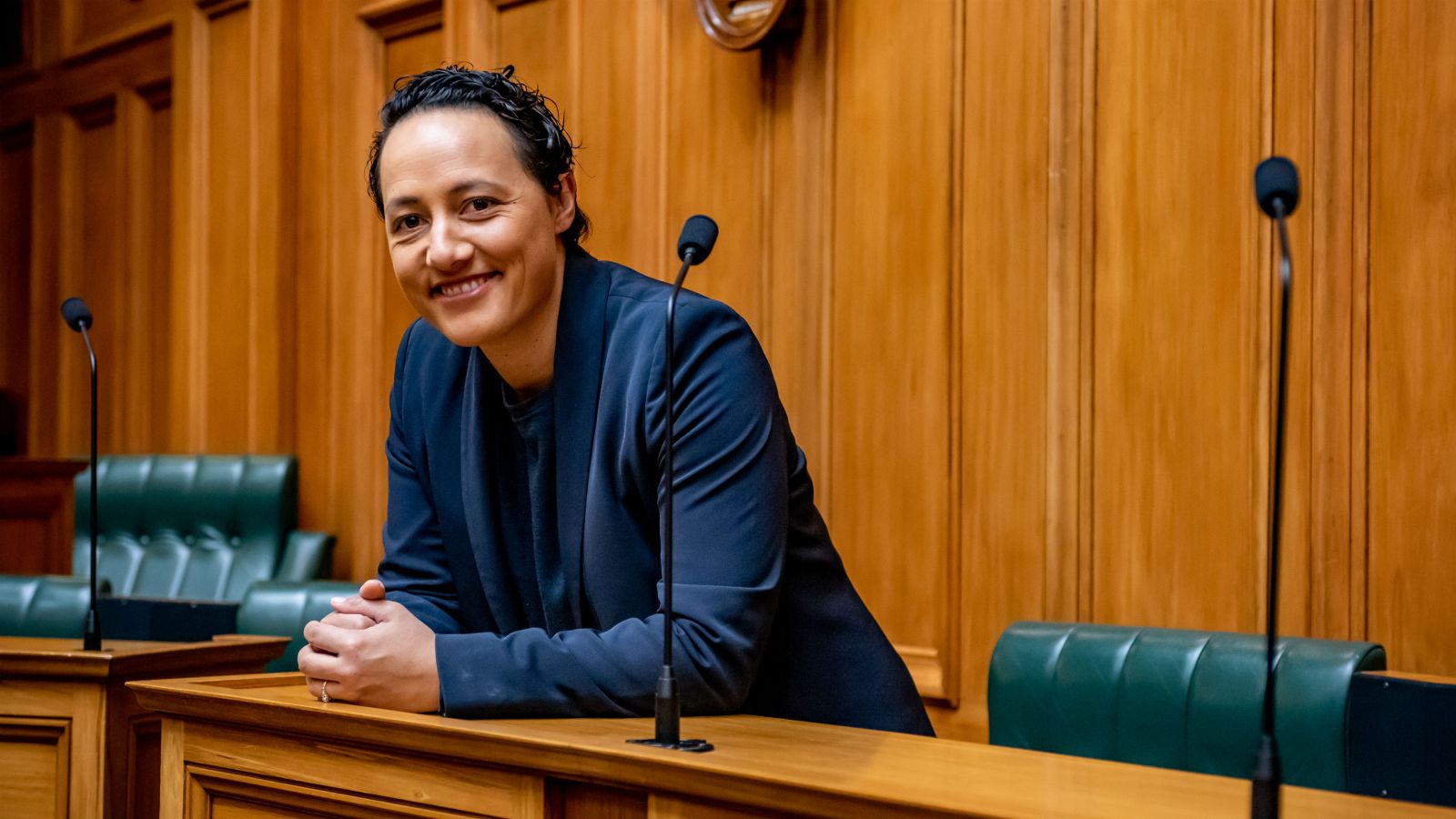 "I grew up in Paengaroa, population 500. Formal education was never a big priority for my family—I'd never met anyone who'd been to university. The big thing was to get a job and pay your way.
"So, I left school at 16 and spent a few years working in KFCs, on orchards, selling vacuum cleaners—that sort of thing. It was really valuable in a way, teaching me the value of work. But even then, I was curious about why things are the way they are. Why things are tough for some and not for others."
While working in a bar in Auckland, Kiri struck up a friendship with one of the regulars, with whom she spent hours in debate over the law, politics, and social inequality.
"It turned out he was a law professor, and eventually he brought in an application pack, telling me I should think about doing a law degree. I thought why not, and ended up doing law.
"It was an amazing experience. I turned up—long dreadlocks, a bit of a rough nugget—but it transformed my life. I'd come from the middle of nowhere and ended up in the centre of politics and the law.
"We had the District Court, High Court, and Court of Appeal all around us. At the time, the Supreme Court building was still under construction, so we had the Supreme Court justices literally down the corridor from our tutorial rooms. Between lectures, I headed across the road to listen to debates in Parliament.
"It was all right there, and I threw myself into everything Wellington had to offer."
While studying, Kiri interned for then Prime Minister Helen Clark, and later worked for several law firms after graduating. She has also worked as a business consultant and sits on several boards, including the Kiwifruit Growers Association and climate change organisation 350.org.
Kiri says the thread running through all her work is a desire to reduce social inequality in New Zealand, and to give a voice to people who are rarely heard in public debate.
"That's a big part of why I went into politics. I feel an obligation to help people like those I grew up with in Paengaroa, and make sure they feel as if they have a stake in our country.
"If I can offer one piece of advice to people growing up like I did, it's to make sure their kids know they matter, and that their story matters. Tell them that every day.
"And look out for those angels who are willing to put out a hand to help you. Like the professor in the bar, those people might not look like you, or act like you, but they're willing to help and it's up to you to take that chance."