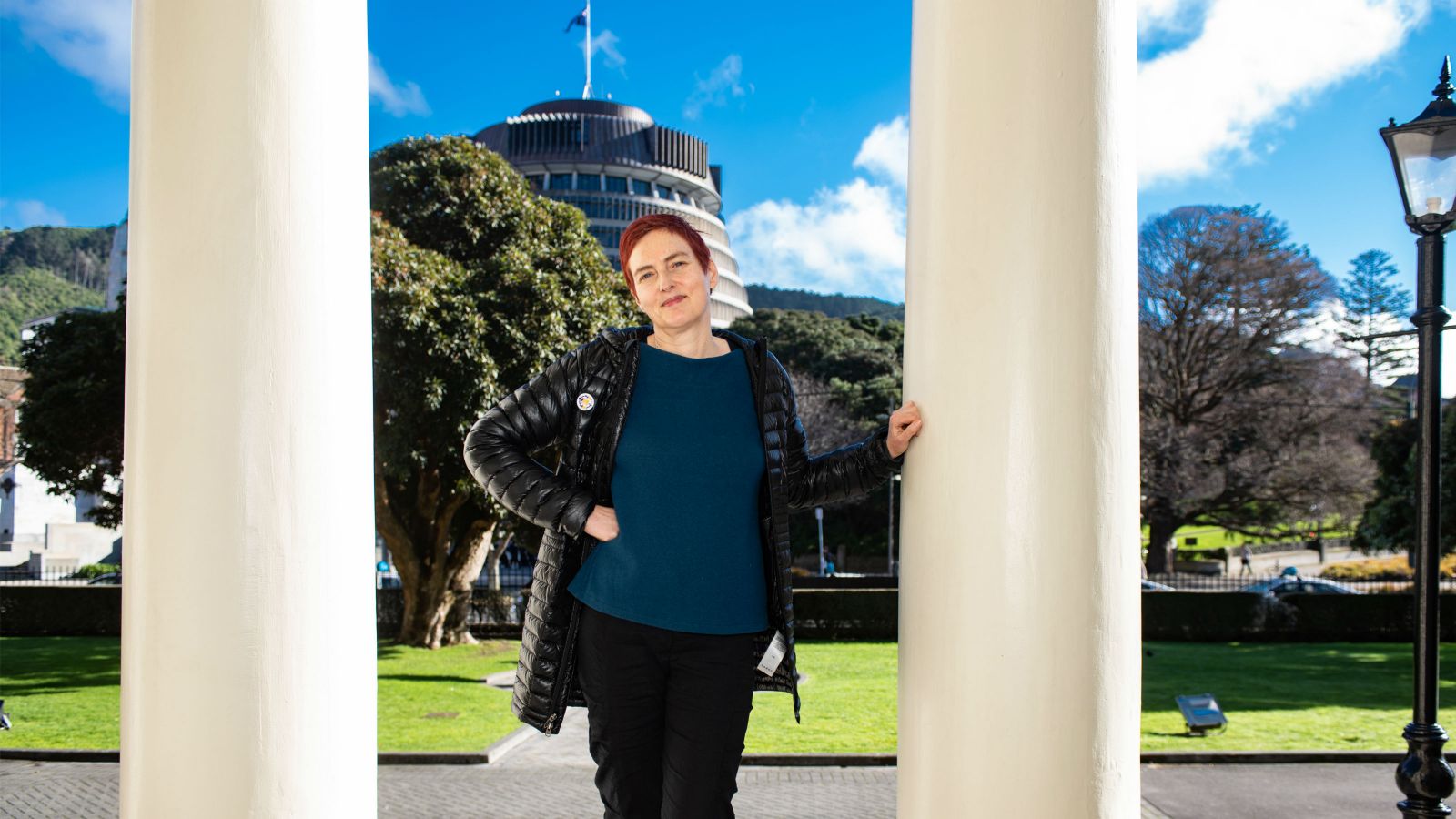 From 2015 until 2016, Professor Claudia Geiringer from the Faculty of Law gave legal assistance to Roland Kun, the former Nauruan opposition Member of Parliament who spent a year trapped in Nauru when his passport was revoked after he was accused of being involved in anti-government protests.
Mr Kun's wife, who is an Australian citizen, and three children had recently settled in New Zealand at the time, and he was unable to leave Nauru to rejoin them. He was the children's primary caregiver.
The case created an international furore, but the legal mechanisms for getting Mr Kun out of Nauru were unclear. This is where Claudia stepped in.
She explains that New Zealand's Citizenship Act has a provision allowing the Minister of Internal Affairs to grant foreign nationals citizenship in special circumstances.
"The Department of Internal Affairs (DIA) was mainly using this provision in cases where there was a really obvious and concrete public benefit to New Zealand— to be in a sports team for instance, or in cases where the applicant was going to bring a lot of money to New Zealand.
"They didn't regard it as being in the public interest simply to protect people from unfair treatment. And that was the battle we needed to have—to get it recognised that it was in New Zealand's public interest in certain circumstances for hardship of individuals to be avoided, especially where children are involved."
Claudia coordinated an open letter to then Minister of Foreign Affairs Murray McCully calling for New Zealand to suspend its aid funding to Nauru, which the Government then did, but she knew diplomatic intervention could only go so far.
"I knew it would be very difficult to get Roland citizenship because it was a delicate political situation. I believed our interpretation of the law was the correct one, but first we had to convince DIA it was wrong about the law, and then we had to convince the Department to reassess the facts in a way that was favourable to our client, in a situation full of political sensitivities."
It was a formidable task, but together with distinguished fellow Sir Geoffrey Palmer, who provided strategic advice, and solicitor and Victoria University alumna Antoinette Besier, Claudia successfully convinced DIA that its interpretation of the law was incorrect—"so much so that they've amended their policy documents".
Claudia says this legal victory has opened the door for future applicants to make a case for citizenship on humanitarian grounds.
Mr Kun was granted a New Zealand passport and was able to return to his family. Claudia says the outcome of this case, which she has since written about in an academic article, strengthened her faith in New Zealand's legal system.
"The fact that they said, 'Yes we were wrong, and now that we relook at it, we're going to completely change our approach' and the fact that the Minister took them up on that, is extraordinary—it shows the rule of law is alive in New Zealand in a way that it is certainly not in Nauru.
"In this particular case, I think we saw the best of our public service in action."