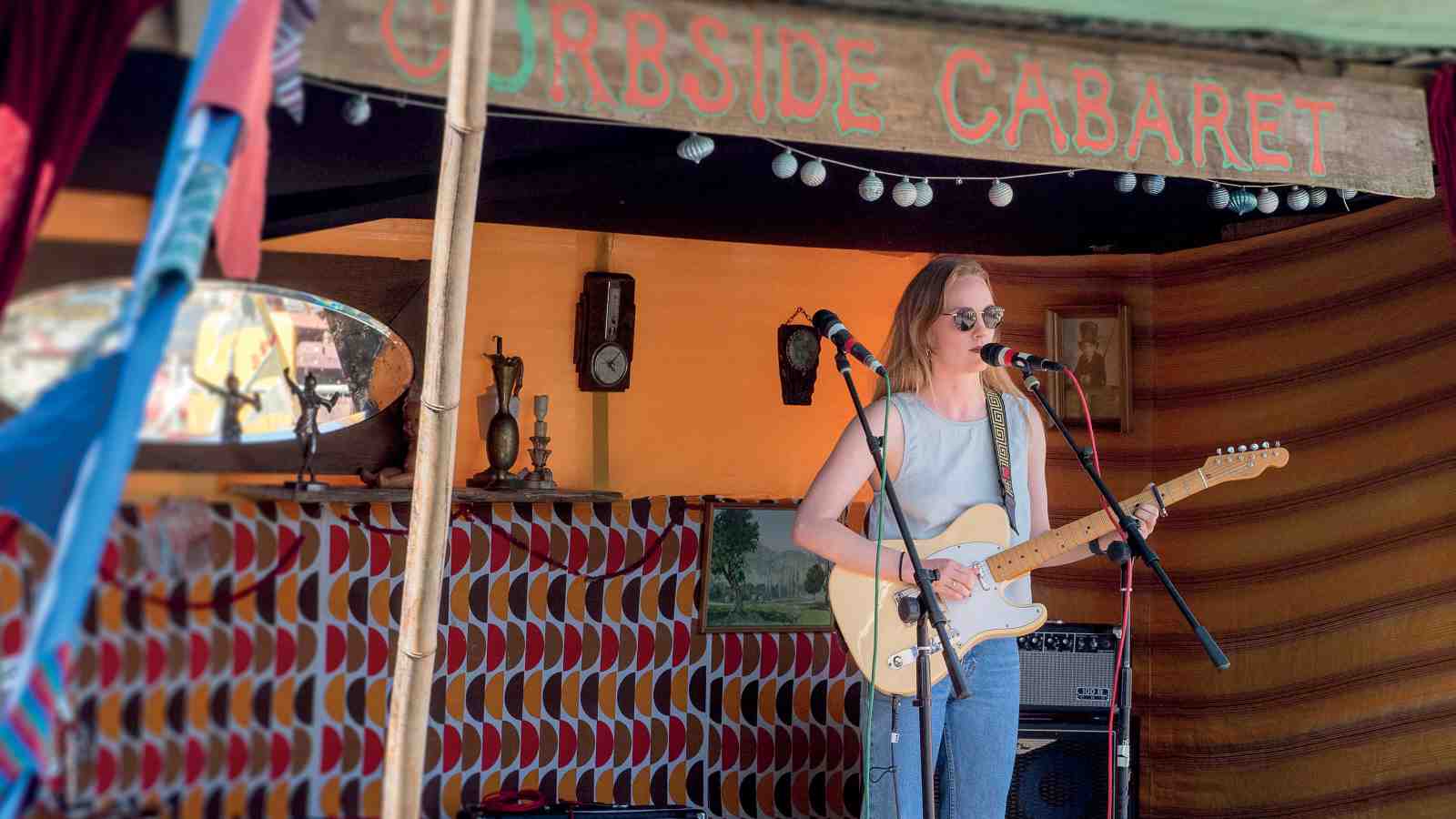 Eva, who graduated from the New Zealand School of Music (NZSM) in 2008, has released two highly diverse albums, toured with Fly My Pretties and performed alongside legendary American musician Wanda Jackson.
She has enjoyed an equally varied career in arts administration, working for organisations such as the Royal New Zealand Ballet and the New Zealand Symphony Orchestra.
She says studying at NZSM is about laying the groundwork—after that, NZSM students can take any musical path they like.
"At NZSM you might be studying classical or jazz but they're not restrictions. They're giving you the foundations for what you want to do.
"I think you take elements of your training into whatever you do. Music's music—and genres are (and should be) constantly being redefined."
Her two albums were noted for their musical diversity, and she expects her sound will change again before she is ready to record her next album.
"There were five years between my first two albums—that's a long period of time, particularly when you're in your twenties. A lot changes.
"Next time I start writing music I'll be in a different place in my life, and I'll have different sounds I might want to create, and a different mood. I have no idea what might come out of that—it's hard to know how these things will turn out until you get started."
Eva is the programme manager for the New Zealand Festival—a biennial arts celebration—and the Wellington Jazz Festival, and says her experience as a musician is hugely beneficial for her role.
"I know what it's like from the artist's point of view—what's going through their minds and what their needs can be."
Eva's latest album, Humid Nights, is available on iTunes and Bandcamp.