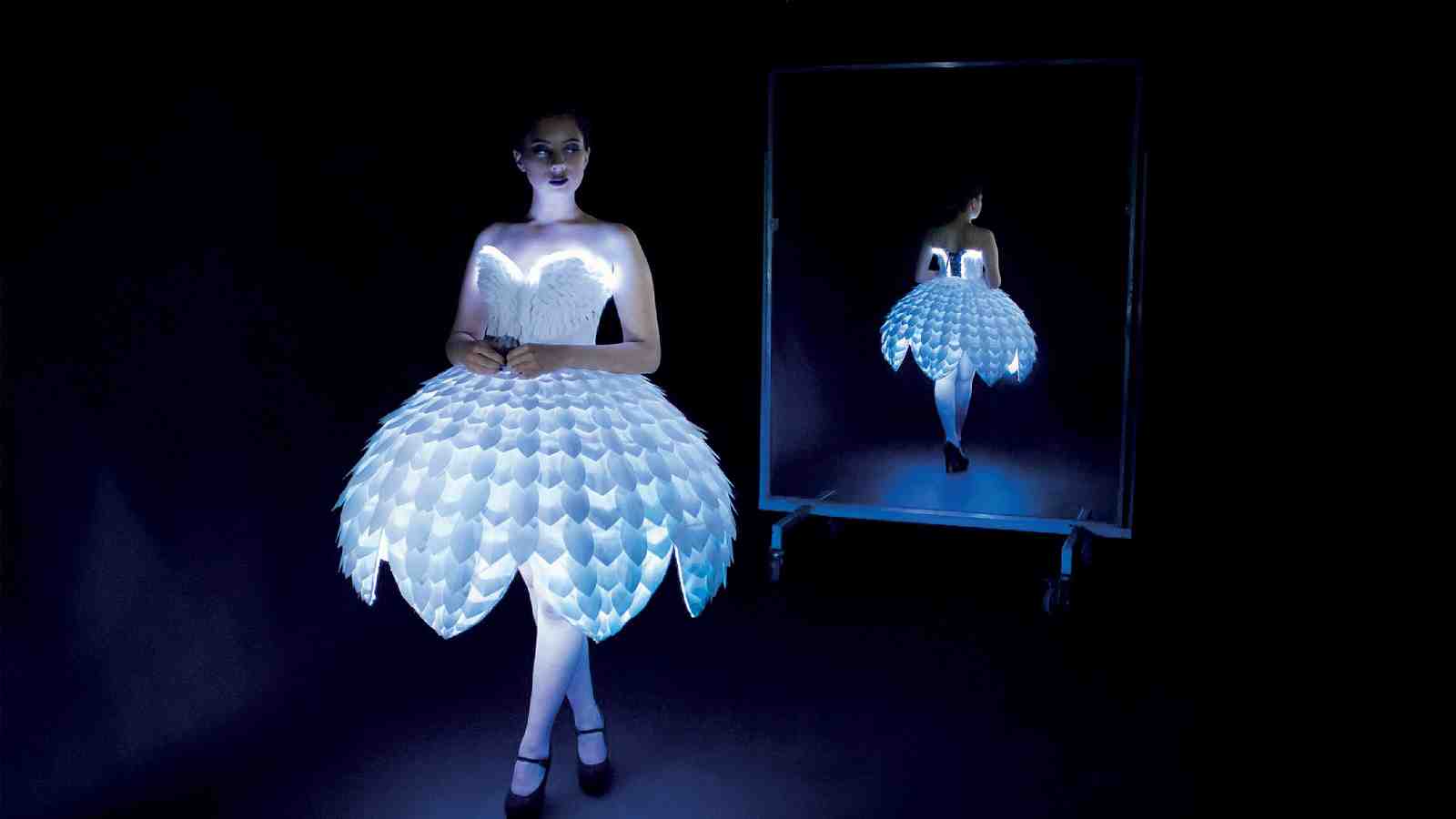 Ester, created by Flavia Rose and Ashleigh-Jean King, is made of a durable cane skeleton, 340 LEDs and 1,000 hand-cut paper petals. The pair learnt the techniques needed to create the garment in Victoria School of Design senior lecturer Anne Niemetz's wearable technology course, which is part of the Media Design programme.
"The course set us in motion to take the same materials, methods and ideas to make a WOW entry. I've always been captivated by things that light up," says Flavia.
The two designers went on to tutor other students taking the wearable technology course, and to work for Weta Workshop and Weta Digital. These days, Ashleigh-Jean is a rotoscope artist at Weta Digital, while Flavia focuses on freelance design work. She is also working on an entry for the 2017 WOW Awards— and while details of the entry are top-secret, she promises it will include lights.