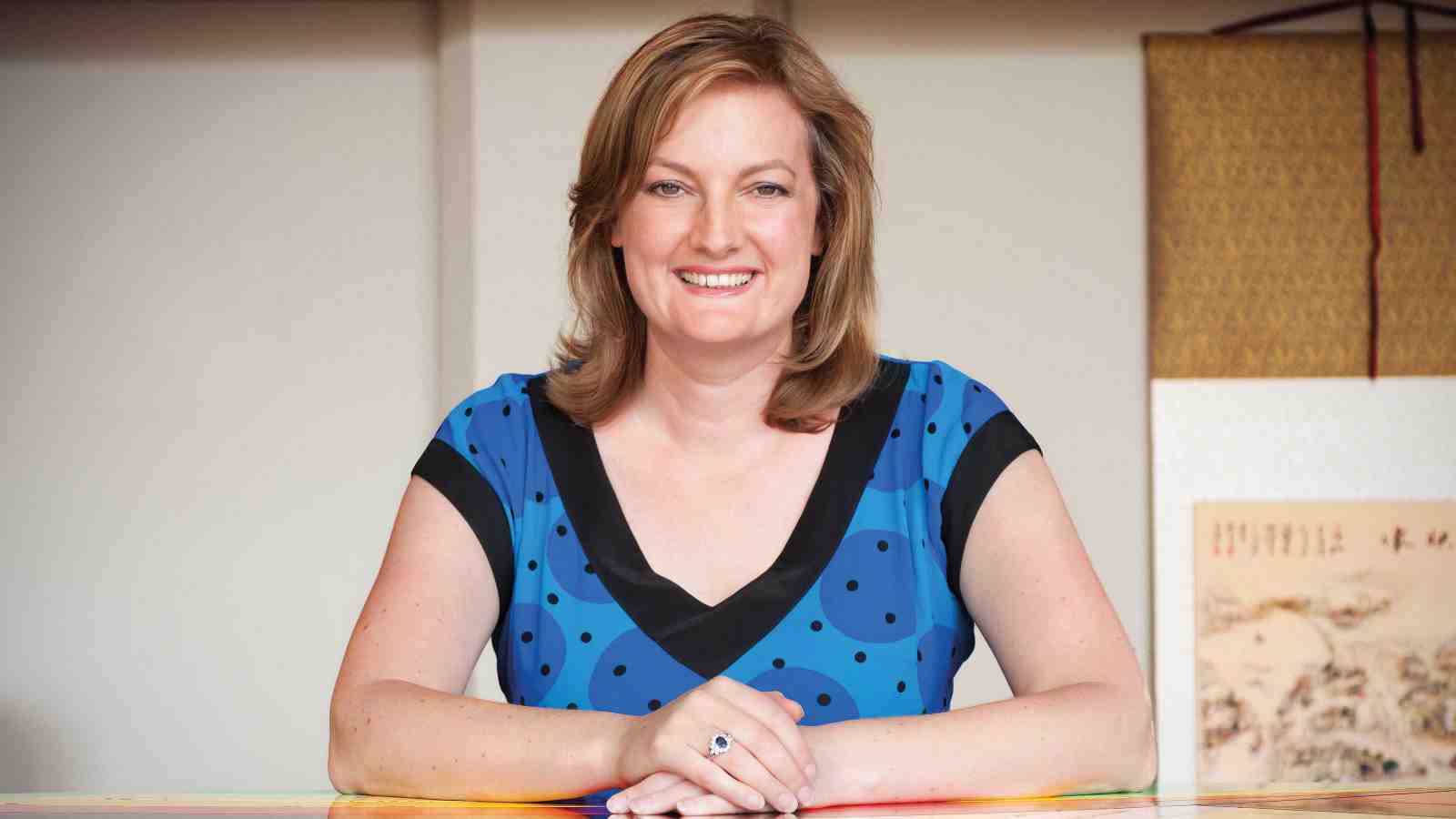 Having graduated with two quite different degrees—a Bachelor of Arts, majoring in Language, Film and Theatre and a Bachelor of Laws—Victoria has been able to work in various fields.
She is now the chief executive and co-owner of the Gibson Group, where she leads a group of producers, creatives and technicians who produce multimedia and interactive installations and exhibitions for visitor attractions and museums, as well as television programmes and films, both in New Zealand and overseas.
"I talk about my education as being a contrast between the creative and the analytical," says Victoria.
Although bursting with passion for the theatre, it was not offered as a first-year subject, so Victoria studied Philosophy, Languages and Law instead.
"I kind of fell into law. I was considered a 'clever girl' who was told to do either medicine or law when leaving high school, and there was no way I could do medicine."
After practising law in Wellington and Auckland for 10 years, Victoria says she is now working hard to change her approach. "Law filters the way you look at the world—you see things through the lens of the law and that is not always a good thing in the creative industries."
Travelling, for both business and pleasure, has reinvigorated her passion for language. She studied both German and Italian at university and still enjoys the challenge that comes with learning a new language.
After four work trips to China last year she took one month off to live in Xiamen, Wellington's sister city, where she immersed herself in the Chinese culture and learning Mandarin.
"One of the most interesting things about learning a language is the deeper insight you gain into how people think and the way a culture operates."