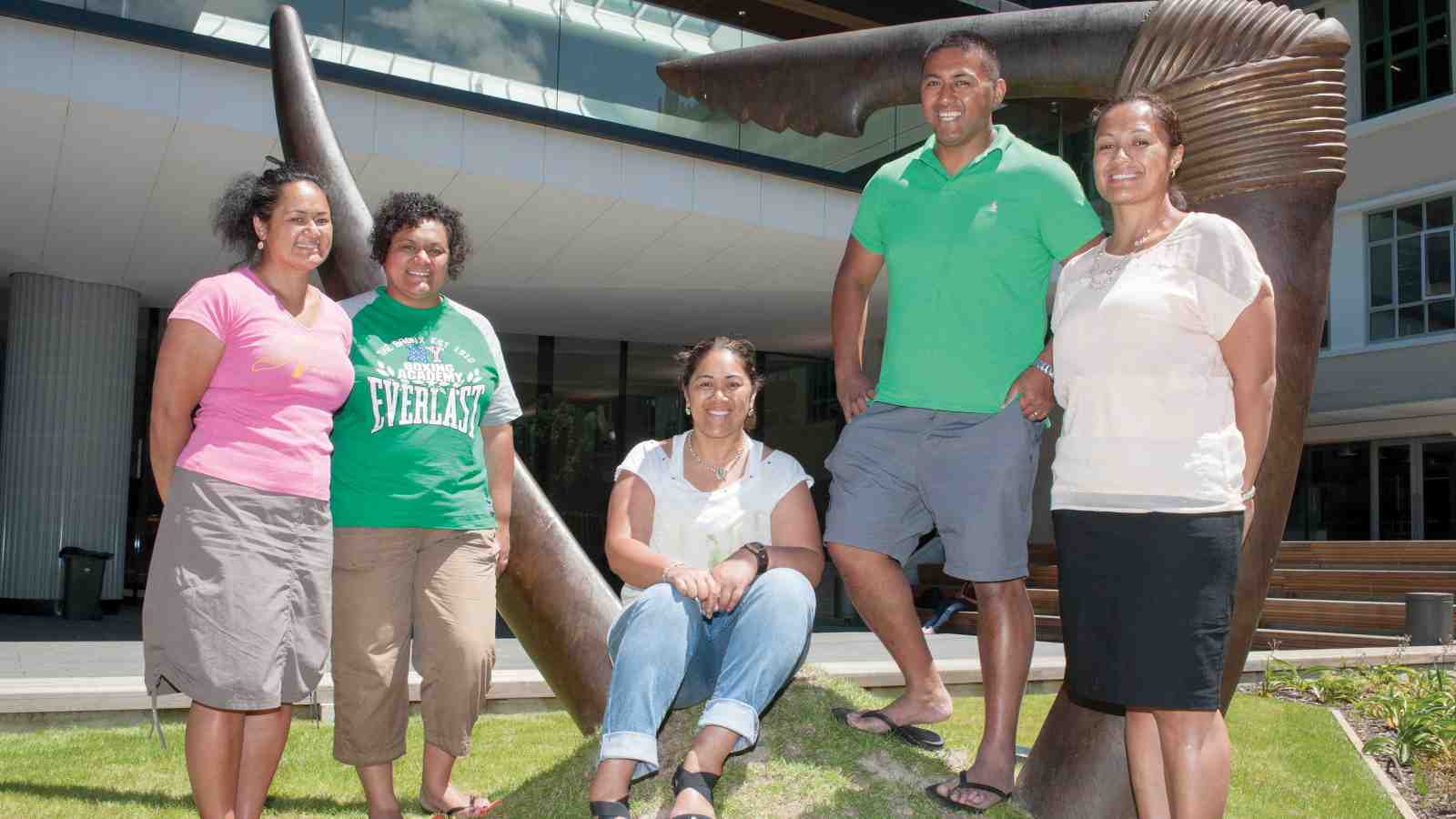 From left: The Sagaga siblings: Toli, Karen, Karina and Vatau, and Vatau's wife Melesete Sagaga (nee Sagote).
Four of six brothers and sisters in the Sagaga family studied law at Victoria University, with three of them now living and working together in the United Kingdom (UK).
The four law graduates—sisters Karen, Toli and Karina and brother Vatau—took an informal tour of Kelburn campus earlier this year, hosted by Assistant Vice-Chancellor (Pasifika) Associate Professor Hon Luamanuvao Winnie Laban. They had fun reminiscing about their student days and seeing the changes that have taken place on campus since they were studying well over a decade ago.
The eldest sister, Karen, has been working for the New Zealand Police for the last six years, most recently as a prosecutor at the Levin Court, while Toli, Karina and Vatau have lived in the UK for more than eight years. They share a large house in Kent and work for the Kent County Council, where the two sisters have desks in the same office.
The siblings say they often receive emails intended for one of the others, and it's not uncommon for the sisters to be mistaken for each other in court.
"Our British colleagues think it's a bit weird that we all work together, but it's been a unique experience we've all enjoyed," says Vatau.