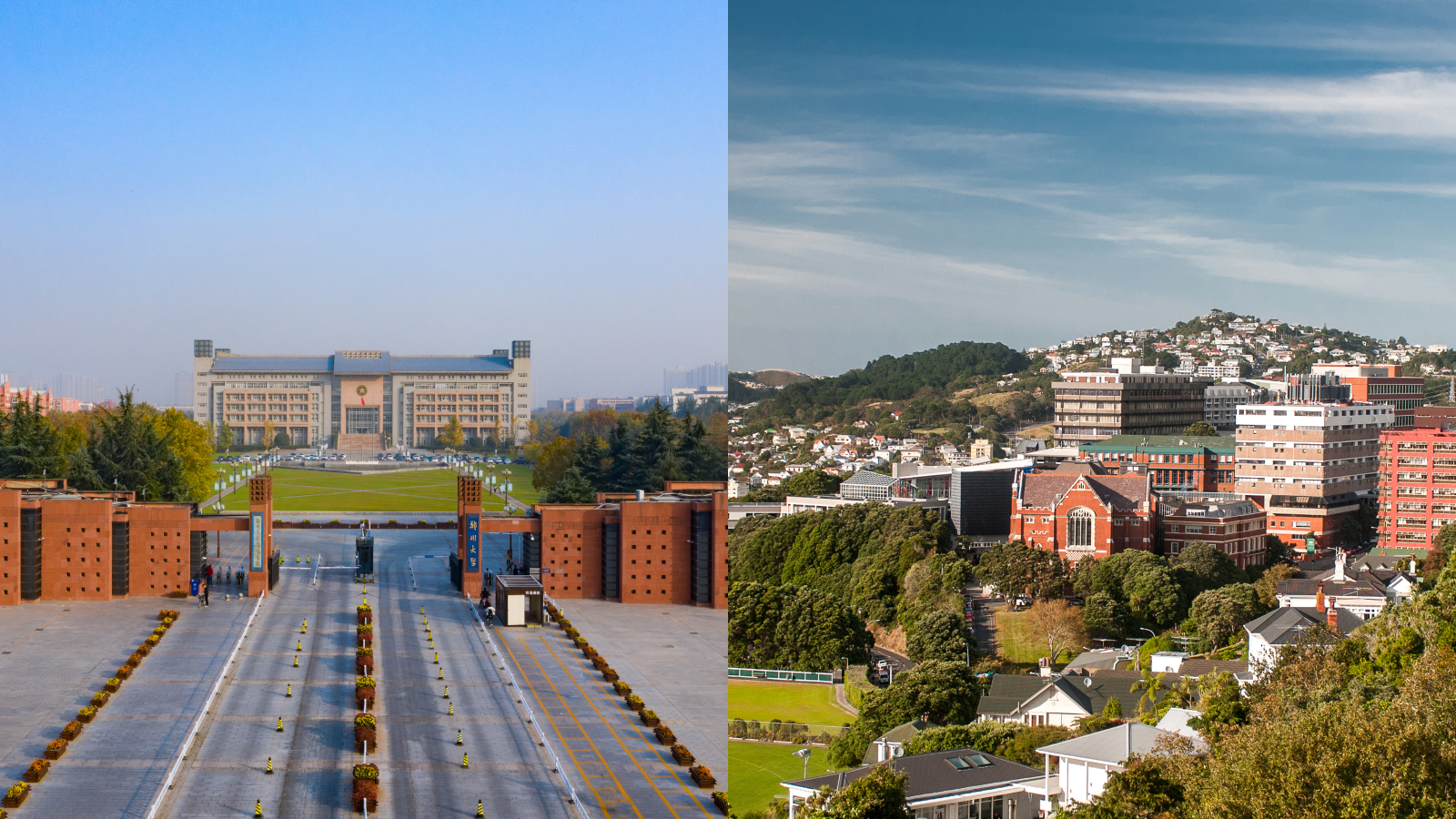 The Institute, which recently received final approval from China's Ministry of Education, will be hosted at Zhengzhou University (ZZU), a globally ranked university with around 73,000 students. Through it, the two universities will work together to deliver undergraduate degrees majoring in architecture, landscape architecture, and industrial design.
Te Herenga Waka Vice-Chancellor Nic Smith says the establishment of the Institute is a huge milestone in strengthening the University's offshore offerings.
"This partnership demonstrates our commitment to leading thinking on the major issues that affect the environmental, societal, cultural, and economic wellbeing of not just Aotearoa New Zealand, but the entire Asia–Pacific.
"We play an important role in this space, and by both sharing our expertise and learning from our new colleagues at Zhengzhou, this Institute is an opportunity for us to continue engaging with and giving power to a diverse range of perspectives and voices."
Vice-Chancellor Smith says it's an incredible achievement in the face of significant challenges posed by COVID-19.
"The impact that travel and border restrictions have had on our international community has been huge, and it has demonstrated a need for new teaching models that can incorporate offshore delivery."
The President of ZZU, Peng Li, says the launch of the Institute, known in China as the Wellington College of Zhengzhou University, is a significant milestone for both universities.
"This is the first Sino-foreign cooperative institute in our university to receive government accreditation, and it's also the first cooperative institute in China run by Victoria University of Wellington.
"It serves as a new platform for educational collaboration, cultural exchange, and talent development between China and New Zealand, and we look forward to friendly and extensive cooperation in establishing an exemplary institute."
The Dean of the Wellington Faculty of Architecture and Design Innovation—Te Wāhanga Waihanga-Hoahoa, Professor Robyn Phipps, says the Faculty is delighted to be working with such a prestigious international partner.
"This partnership represents a step forward in our transnational education partnerships in the Asia-Pacific. It is recognition of the world class educators we have in both institutions.
"I'm delighted to see our university leading the way in offering students in China the opportunity to gain a world-class New Zealand education in architecture, landscape architecture, and industrial design, while also providing an opportunity for Victoria University of Wellington to build even stronger connections with China."
Students will be able to enrol with the Joint Institute from September 2023, initially undertaking a 'Foundation Year' gaining academic and English language skills. Degree courses will be taught at the Joint Institute from 2024, with the first graduating cohort projected to be in 2027.
Professor Phipps says they're expecting up to 300 students in the initial enrolment.
"We are all looking forward to the beginning of teaching in 2024, as we help develop our students as exceptional future leaders in architecture and design."