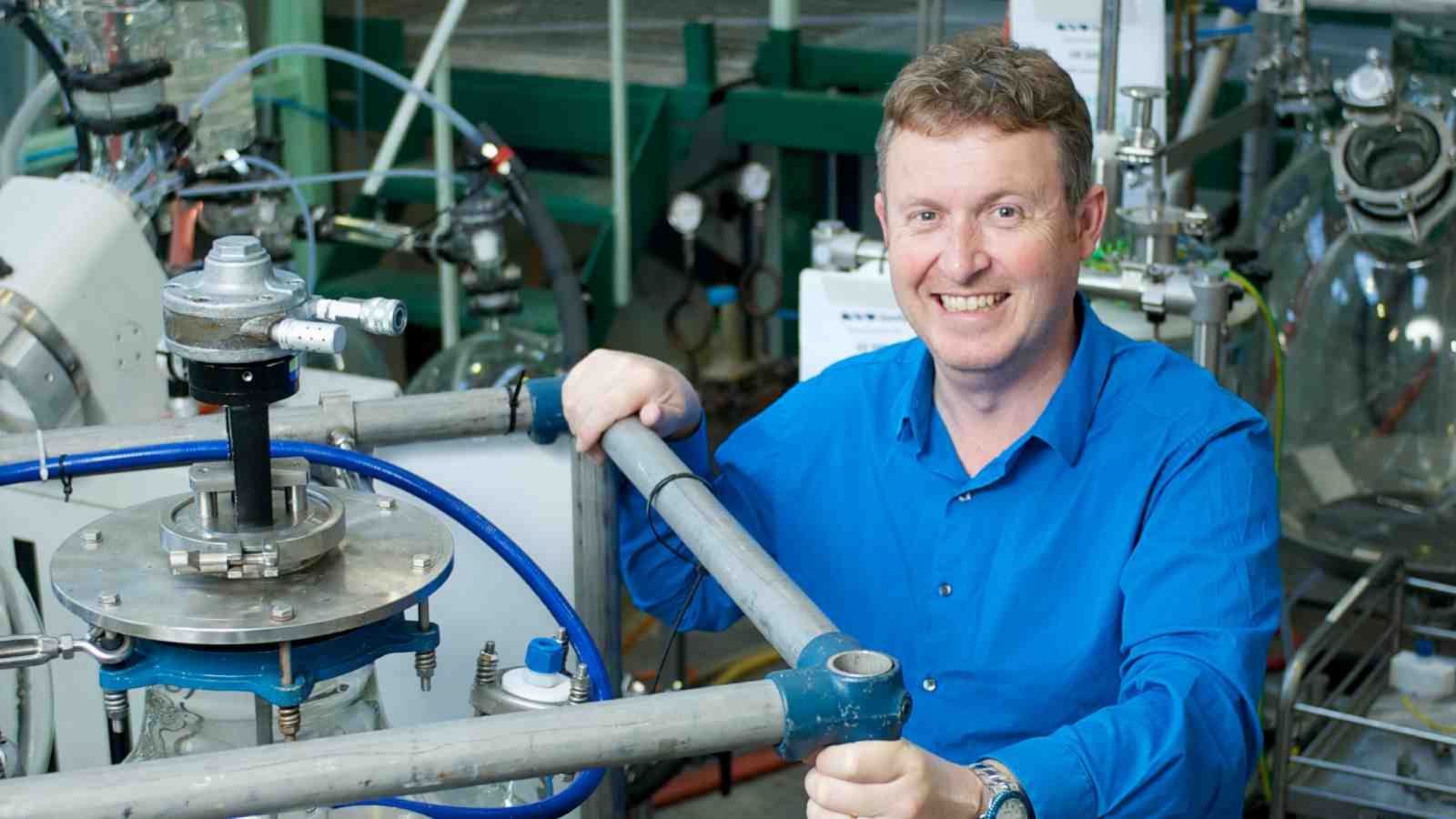 Professor Gary Evans MNZM.
He has recently been employed at the Institute on a secondment as the Chief Science Adviser to the Ministry of Business, Innovation, and Employment (MBIE).
MBIE says in this role, Professor Evans has been invaluable in providing advice to ministers and identifying how the research sector could contribute to the government's COVID-19 response.
"We have really benefited from his very high mana with the science sector as Gary has fronted numerous engagements, introduced MBIE staff to real life research groups, and built connections between science and government.
"Gary has considerable knowledge which he willingly shares in a way that is engaging and informative. It has been a real privilege to have Gary advising us over the past four years, however it is time to let him go back to pursuing his career as an organic chemist."
Professor Evans' background is in organic, medicinal, and process development chemistry. Gary carried out his degree and PhD in Chemistry at the University of Otago followed by postdoctoral research at the University of Oxford.
He then joined the newly founded biotech company Oxford Asymmetry for 18 months, before returning to Aotearoa and joining the Ferrier Research Institute in 1994.
Here, Professor Evans has made a significant and ongoing contribution to the science of the Institute, and is named on 17 granted US patents and 100 peer reviewed publications. He has led several large research programmes and been integral to the establishment of chemistry scale-up capability that evolved into the GlycoSyn cGMP manufacturing facility.
His significant contribution to research was recognised in 2011, when he was awarded the inaugural Royal Society Te Apārangi's MacDiarmid Medal. In 2014 he was recognised more generally for his services to science when he was made a Member of the New Zealand Order of Merit.
Outgoing Director Professor Richard Furneaux will continue his work at the Institute in a professorial position. Professor Ehsan Mesbahi, Pro Vice-Chancellor of Science, Health, Engineering, Architecture and Design Innovation at the University, says Professor Furneaux's leadership has been outstanding throughout his tenure.
"In the last ten years the Institute has produced 258 peer-reviewed publications and four reviews, and an IP portfolio of 39 active patent series, and numerous reports to clients.
"All of this is in no small part thanks to Richard's work—he is a champion of getting high quality New Zealand science out to the public."
Professor Evans will take up his new position on Wednesday 1 February 2023 with his first month being split between MBIE and Ferrier, becoming full time Director from Wednesday 1 March 2023.