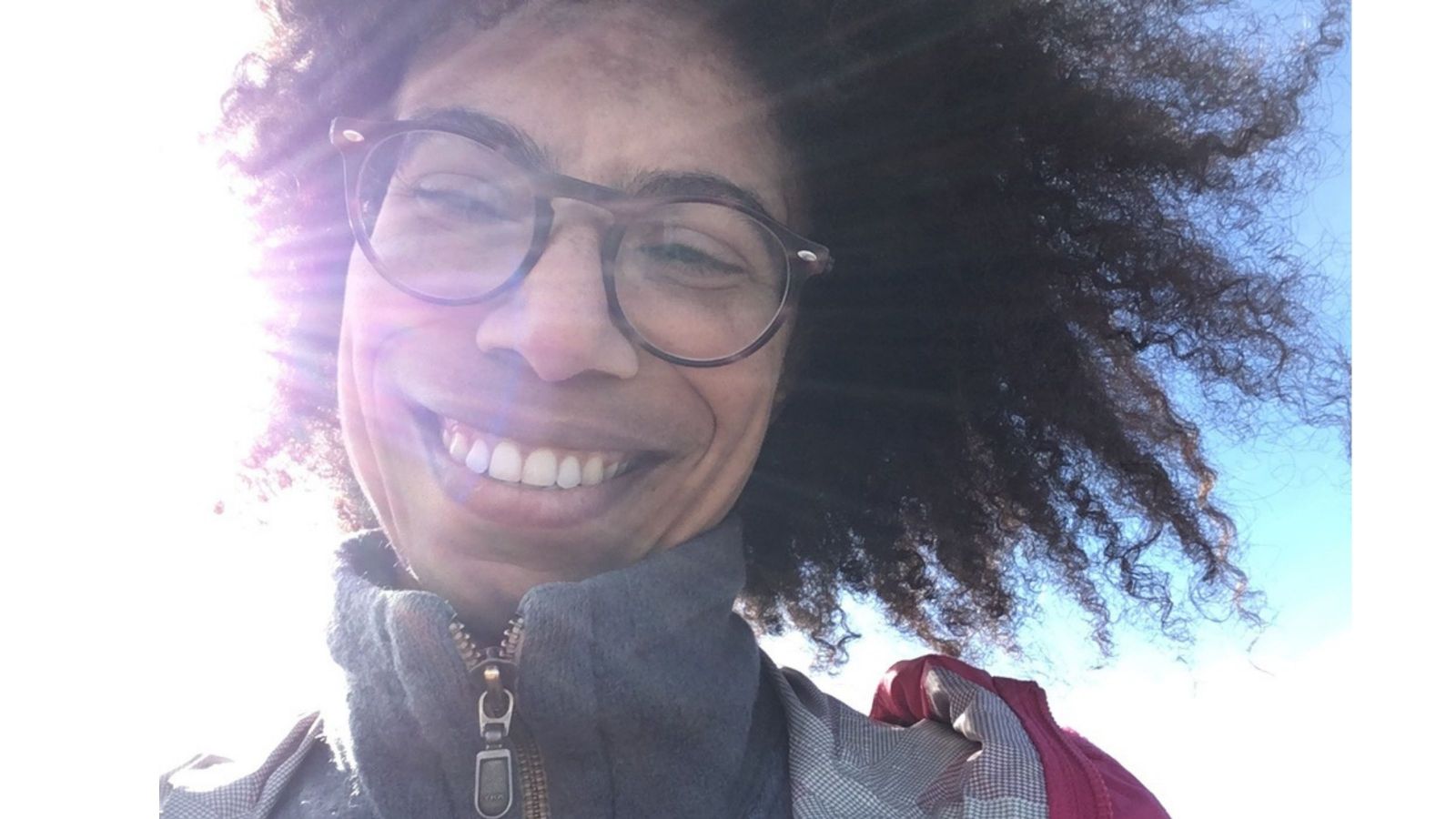 A series of connections from her time at Te Herenga Waka—Victoria University of Wellington's International Institute of Modern Letters (IIML) helped lead alumna Nicole Colmar to being published in Victoria University Press' ground-breaking 2021 anthology
Sista, Stanap Strong!
It all started with an email from a former IIML classmate, who shared an article with Nicole stating co-editors Mikaela Nyman (also an IIML alumna) and Rebecca Tobo Olul-Hossen were looking for writing submissions from Ni-Vanuatu women for an upcoming anthology.
"At the time I was in Vanuatu, working as part of the Volunteer Services Abroad programme, and I had just completed a body of work as part of my Master of Arts in Creative Writing at the IIML. So, I submitted an excerpt from that," Nicole says.
Titled The Octagonal House, the excerpt is part of a larger work-in-progress. Nicole's story is told through three generations of Vanuatu women living in and out of a colonial structure that is the octagonal house.
The first of its kind,
Sista, Stanap Strong!
is a Vanuatu writing anthology featuring poetry, fiction, essay, memoir, and song written by three generations of Ni-Vanuatu women.
The anthology was published not long after Vanuatu celebrated 40 years of independence. It was launched both in New Zealand and Vanuatu to great reviews, including from
Dr Selina Tusitala Marsh
, who wrote: "This anthology creatively adds to the numerous declarations of Ni-Vanuatu women's independence. It is, to cite the title of [Juliette] Pita's cover painting, a Viktri Danis, a Victory Dance."
Part of what makes the book so special are the new, distinct, and varied voices it shares. Diversity is an important part of developing a person's sense of belonging, says Nicole.
"It's this idea of visibility. A sense of belonging to something, a sense of community. Seeing new voices published creates this constant flow of community which is Pacific, South Pacific, Oceania, as opposed to this static idea of community or country."
Nicole's heritage is New Zealand/Vanuatu; her mother is from a small island off the main island of Espiritu Santo in Vanuatu, and her dad is a "Westie from Auckland" who went to Vanuatu as a surveyor and met Nicole's mum.
As a child, Nicole was "always reading". She moved to New Zealand from Vanuatu at the age of seven, and it was quite a culture shock. Books provided a comfort.
"When I was living in Vanuatu I lived with my grandparents and they told oral stories all the time. When I came to live in New Zealand, being apart from my family was quite different, so I learned to read at an accelerated pace because I was lonely and in shock."
As a result, she found herself interested in writing and completed a communication degree in journalism, not knowing you "could be a writer or that it was acceptable as a job".
It wasn't until later that she came to the University to study creative writing, choosing to study at the IIML because it is "the best creative writing course in New Zealand".
"It was a really good experience. At the beginning of the year, Emily Perkins [workshop convener] said this was the year where you're given permission to write whatever you want and you're given permission to be a writer and that was a really great mindset to start off with."
Nicole says her writing style draws on both her New Zealand and Ni-Vanuatu roots.
"I go between one and the other, and as part of my thesis there was one part set in Geneva where I spent a time. I tend to write from a sense of place. I think it's sort of a way of being able to bridge Kiwi and Ni-Vanuatu culture, translating something unexplainable."
She hopes to see more diversity in our stories in the future, and that Sista, Stanap Strong! can contribute to that vision.
"Reading for me is just like living other people's lives. So, to have more variety in that is really thrilling and allows understanding of different cultures, lives, and ways of living.
"It'd be nice to have other Pasifika writers read the anthology and be inspired to become part of the Pasifika writers' community. But really, it sort of feels like just the beginning. Hopefully in Vanuatu and Melanesia in general it will encourage more books like it—and now I'm impatient, I want more of it!"