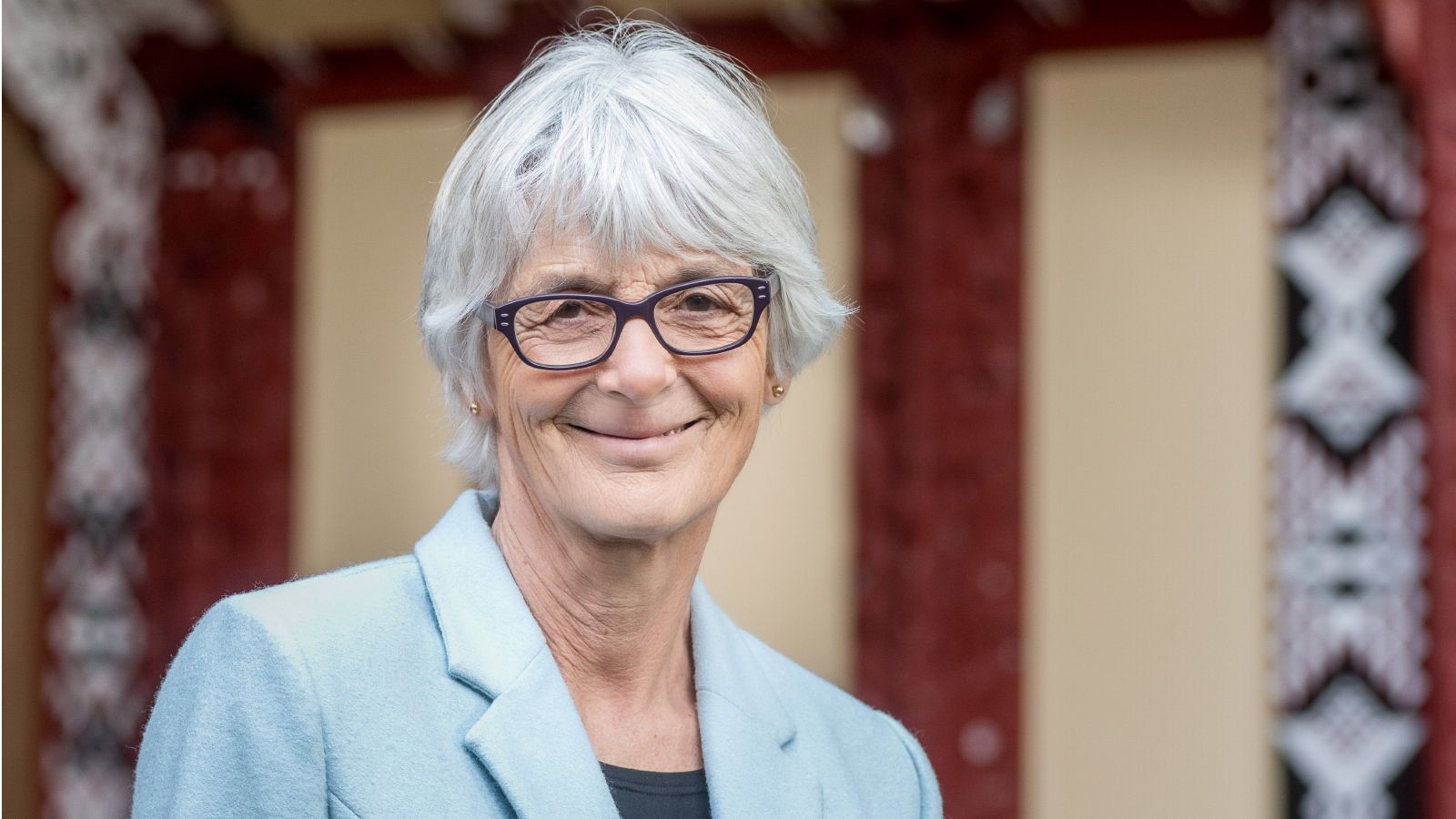 Lydia was an internationally renowned literary historian and critic, teacher, writer, and scholar who specialised in New Zealand studies. She was also an extremely well-loved and highly respected colleague and friend to many people around the University and beyond.
Lydia may be most widely known at the University as the director of the Stout Research Centre, a role she held from 2001–2017. She is credited with reinvigorating the Centre and turning it into the highly-respected hub for Aotearoa New Zealand-focused research it is today. But her association with the University goes back to 1968, when she began studying here. In 1973, she returned as a graduate of the University of Oxford and took up a position as a lecturer in Renaissance literature in the English Department. She was later appointed as a research fellow in the English programme in 1999. In between her academic appointments, she took time out to raise her three beloved children.
Lydia was known for embodying the characteristics of a true public scholar. Her friends and colleagues say that as a public intellectual she was always bursting with energy and full of innovative ways of bringing 'town and gown' together in a stimulating and productive fashion. At the same time, she always remained deeply committed to the personal welfare and scholarly progress of the community around her at the Stout Research Centre and in the University as a whole.
Lydia was an extensive and tireless supporter of the New Zealand arts scene, and received numerous accolades for her services to the arts. Most notably, she was appointed an Officer of the New Zealand Order of Merit for services to literature in 2006, and was awarded the Royal Society Te Apārangi's Pou Aronui Award for her dedication to promoting New Zealand studies, literature, and art in 2014.
Lydia wrote a number of highly-regarded books, edited literary anthologies, and wrote many articles in scholarly journals and chapters in edited books. She was also a sought-after public speaker, and was frequently asked to speak at events across the Wellington region and beyond. She chaired many sold-out panel sessions at reader's and writer's festivals, and was a regular speaker at Featherston Booktown, and a regular guest on RNZ. She participated in numerous governance groups including the Trustees of the National Library, the Marsden Fund Council, the Arts Board of Creative New Zealand, the board of the Alexander Turnbull Library, the board of Aratoi museum, and the New Zealand Book Council.
Lydia was a frequent participant in the University's mentoring programme and mentored many young academic women into successful careers. She also mentored numerous Māori academics through her work at the Stout Research Centre. She vigorously supported the work of the Centre's Treaty of Waitangi Research Unit, headed by Professor Richard Hill, who became her close friend and assisted her at the Centre throughout her time as director.
From the beginning of her directorship at the Stout, she was determined to turn the Journal of New Zealand Studies into a peer-reviewed, multidisciplinary journal with international respect and impact. With the assistance of her team at the Stout, she achieved this goal. She also ran a series of high-profile annual conferences with Professor Richard Hill and, later, with Associate Professor Anna Green as well.
Lydia co-wrote and co-starred in 'New Zealand Landscape as Culture', New Zealand's first bicultural MOOC, with Associate Professor Maria Bargh, and co-created The Butcher Shop Series, the acclaimed lecture series on New Zealand primary industries, with Professor Charlotte Macdonald.
Professor Brigitte Bonisch-Brednich from the School of Social and Cultural Studies, who was a close friend of Lydia's, remembers Lydia as a deeply supportive friend, an avid gardener, and a fantastic baker who was known for her famous cheese scones with homemade plum jam. She fondly recalls the way Lydia connected those around her, including at the joyful Christmas picnics for the Stout Research Centre community, which she held at her Martinborough home.
Lydia was, she says, simply an extraordinary person.
"She had a knack for bringing people together from all around the University. She knew everybody from the cleaners, the gardeners, to the Council members. She was never afraid to take a stance and voice her opinion, and she was a staunch supporter of the importance of the humanities.
"Her standard reply to any moaning was: So, what are we going to do about this? And then she did do something about it."
Lydia continued her association with the University after her retirement in 2017 in a number of ways, and was named Professor Emerita in August 2018.
Lydia is survived by her husband Alastair Bisley, her children Sebastian, Elizabeth and Tom, her daughter-in-law Bryony and her grandchildren Max, Tilly and Thea.