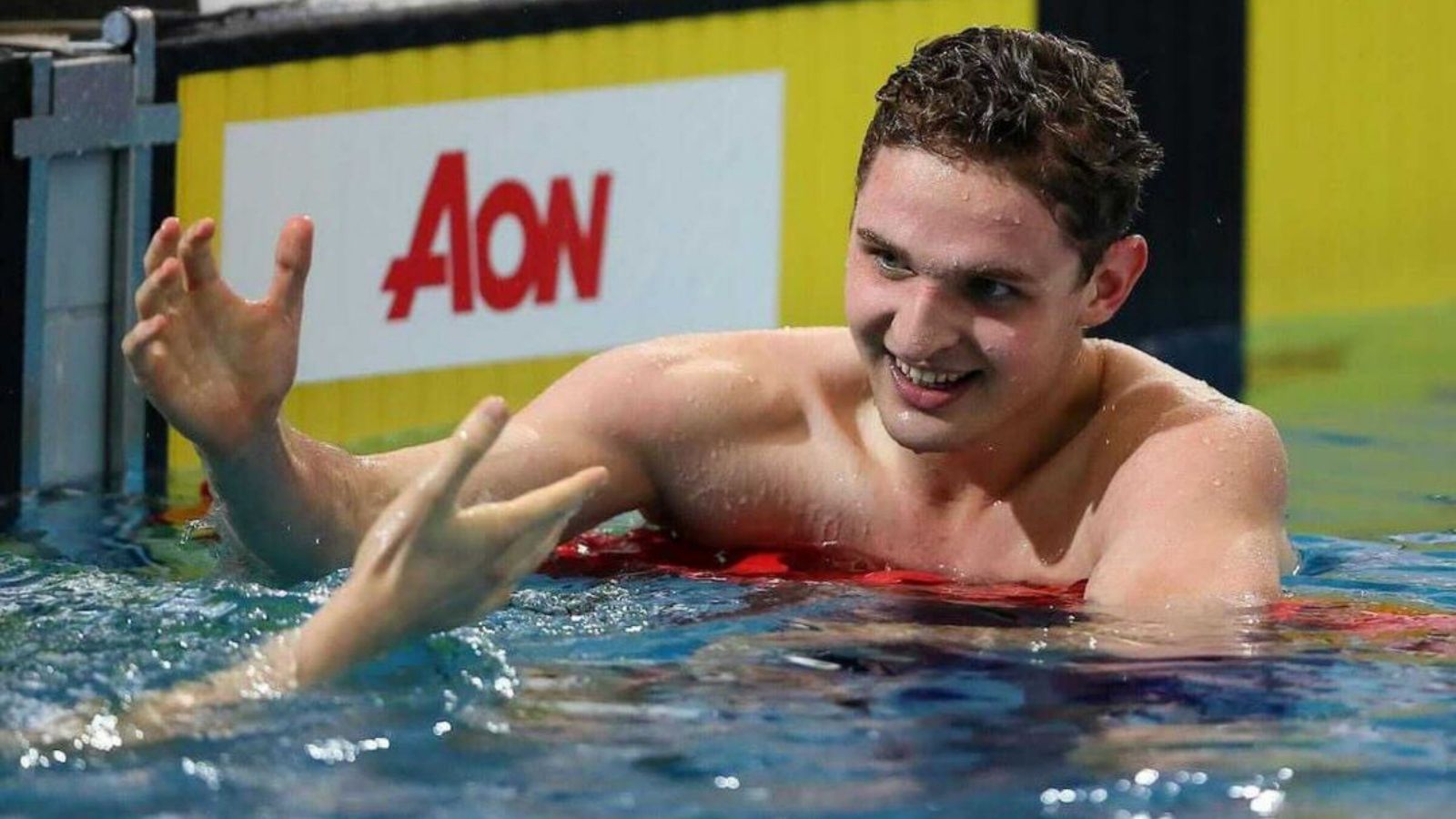 Lewis Clareburt (Tainui) is about to take the next exciting step in his swimming career. He was taking some valuable downtime playing Playstation with his athlete friends when we contacted him for a chat.
The Te Herenga Waka—Victoria University of Wellington Bachelor of Commerce student will compete in the 200m and 400m medley at the Tokyo Olympics 2021.
While he's found the Olympics campaign gruelling, the 21-year-old says balancing uni work and training was relatively easy until last trimester. "Apart from these past three months, it's been nice to have the distraction away from the pool, and to have a social life with normal people, that do normal things."
Lewis was the first recipient of the University's Swimming Scholarship. He competed in the 2018 Commonwealth Games where he won the 400m individual medley bronze medal. He also won bronze in the 2019 world champs in South Korea. He is considered a medal hopeful in his events.
He says his competitive discipline, the medley, chose him. "Most people would find the one stroke that suited them and that they were best at and they stuck to that—I just competed across the board, so fell into the medley."
He enjoys studying at the Wellington School of Business and Government which is based down in Pipitea campus, in part because it's not too far from Freyberg Pool where he trains, and Roseneath where he lives with his parents.
"I like Pipitea because it's a bit smaller, and it's cool being next to Parliament and near the centre of town. Freyberg is similar—you're right by the beach in summer, it's always packed and there's always people walking around and the community and the vibes are awesome."
He was on track last year to qualify for the Olympics but sees the extra year of training as a blessing in disguise, allowing him to finalise a few of his strokes and improve a few things in his swimming.
"I am proud to be representing NZ in the Olympics. I train every day for the one goal of representing NZ on the Olympic stage. It goes through my head every single day, and that's why I do it," says Lewis. He knows his performance isn't just his own—he is going thanks to his support team.
"I have a head coach, two assistant coaches, the High Performance Sport NZ staff, a psychologist, a nutritionist, a strength and conditioning coach, as well as the Swimming NZ team, who directly support my programme. And Karl Whalen from University Recreation helps me with the sporting side at uni too."
While his head is firmly in the game to win a medal at the Olympics, he's not sure what his future holds within his degree specialties. He majors in information systems and management and sees the BCom as a good generalist degree—both his sisters have them and they have gone down different paths. "I know that the digital technology world is probably where I will end up, but I may end up staying in sport—but it's good to get the degree under my belt."
He wants to tell his uni friends to watch him swim. "I hope they are able to watch and see one of their classmates representing NZ. They have been part of that journey, so I hope they also feel a sense of pride.
"I had options when I left school to go overseas for university, but I felt like my home programme was the best place I could be, and overseas isn't an option right now given the sort of support I get in Wellington. Wellington is probably the best I'll get in the world, for me as an individual swimmer.
"It's such a cool city. I love that I've been able to grow up in Wellington, swim in Wellington, and study in Wellington. I can do sport, study, and have a life in Wellington."
We will all be cheering him on.
Lewis' race details
Heats 400m Individual Medley: 10 pm, Saturday 24 July; Finals 400m Individual Medley: 1.30pm, Sunday 25 July
Heats 200m Individual Medley: 10 pm, Wednesday 28 July; semifinals, 3.08 pm, Thursday 29 July; finals 2.16 pm, Friday 30 July