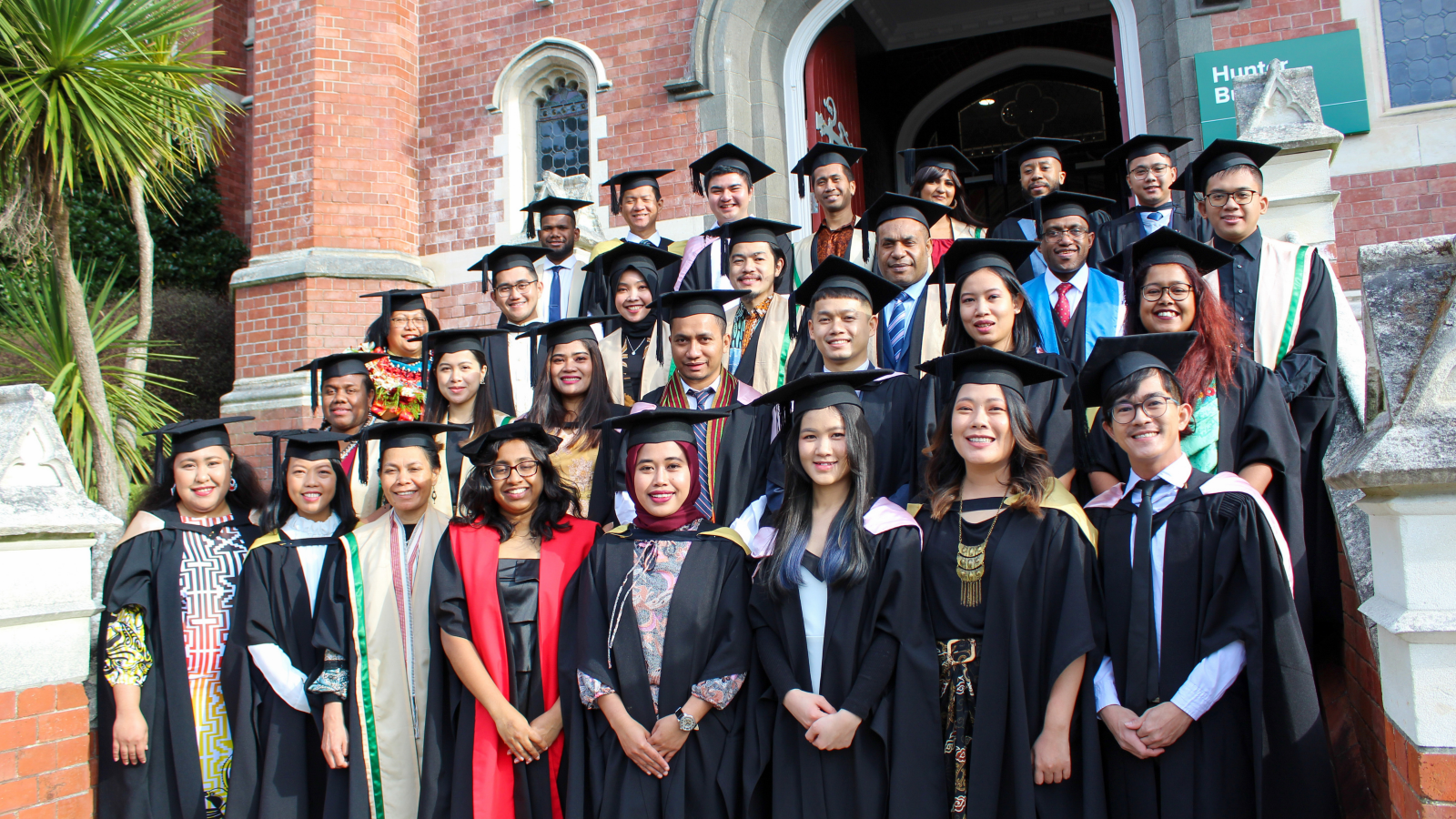 Te Herenga Waka—Victoria University of Wellington celebrated their most recent group of Manaaki New Zealand Scholarship graduates at a completion ceremony last Friday.
Indonesian ambassador His Excellency Mr Tantowi Yahya joined Assistant Vice-Chancellor (Pasifika) Hon. Luamanuvao Dame Winnie Laban and International Development Scholarships Manager Clemmie Newton, along with other dignitaries, to celebrate the 32 students' achievements.
"Many of these students began their Masters' programmes in February 2020, just as our world was hit by the outbreak of COVID-19. This meant our students made more sacrifices than ever before to remain here in Aotearoa New Zealand. They have shown resourcefulness and resilience, and we are very proud to see them complete their courses of study," said Ms Newton.
The Manaaki New Zealand Scholarships programme is funded by the Ministry of Foreign Affairs and Trade, and has the goal of creating future industry leaders throughout the 119 developing countries eligible for the programme. The universities' international development scholarship team delivers the programme, and the students choose which NZ university they wish to attend.
This years graduates from our University hail from Bangladesh, Cambodia, Fiji, Indonesia, Jamaica, the Democratic Republic of Laos, Papua New Guinea, the Philippines, Samoa, the Solomon Islands, Sri Lanka, Tanzania, Timor Leste, and Tonga. The programme has been operating for over 50 years at the University, and there are usually up to 200 students studying here at one time.
Thirteen of the students spoke at the celebratory event, and all emphasised their gratefulness to the International team at the University, for providing moral support through lockdown, and for being responsive and actively reaching out to them when things were difficult in their home countries. Mastura Tasnin, who completed her Master of Public Policy said, "my friends in this cohort have taught me that greatness does not come at the cost of goodness."
Dame Winnie said, "You all come from ancestors that dreamed the big dream, dedicating themselves to education, to unlock your future. You will leave here informed, with the ability to critique the world around you in a courageous way, and know what is right and wrong."
The 32 students will return to their home countries in the coming months.