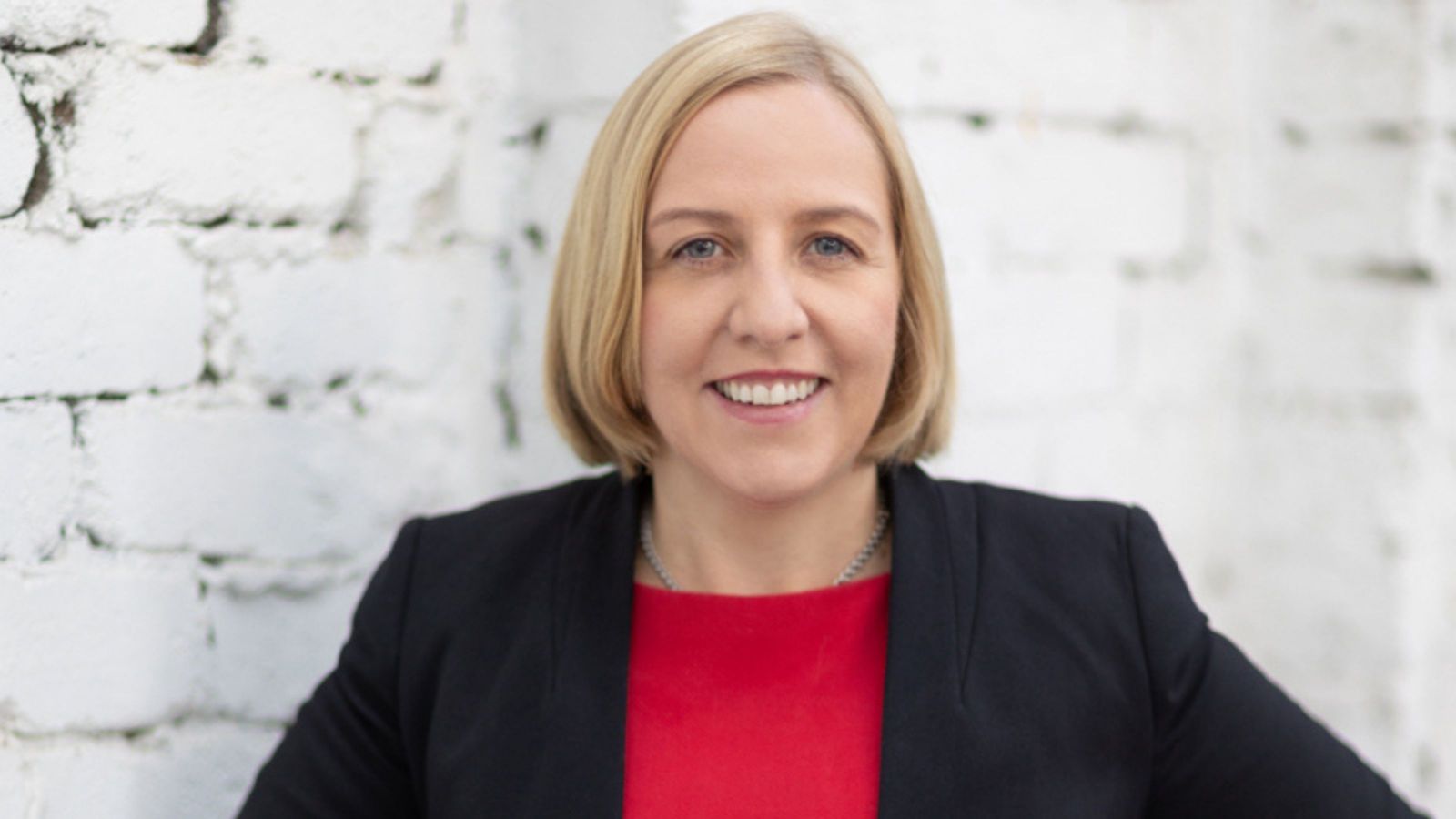 Commerce and biomedical science alumna Liz Hislop works for Sydney-headquartered data science company Quantium, where she is enjoying the freedom of being a project-based consultant after leading teams for many years.
Liz's role as retail lead—global markets sees her advising Quantium's data-crunching teams as they draw insights and develop strategies and product solutions for clients such as Woolworths, Unilever, and Sanitarium.
This role is how she found herself in Bentonville, Arkansas—a town the same size as her hometown Napier—developing retail solutions for global powerhouse Walmart.
"A career highlight has to be that project. We were working with their merchandising teams to develop data science and AI solutions to help them better understand customer needs – I jumped at the opportunity to get involved and make a difference at such a large and innovative company. This was in the days of Greg Foran, now at Air NZ, who was the US CEO at this time."
Liz values achieving things together, and she recalls her Honours year in business particularly fondly.
"I'd really advocate for doing an Honours year. It was the year I built my strongest university friendships. We were all in an office together at Rutherford House, discussing, sharing, and debating, and it really cemented some of my learnings.
"It was also quite a different year in terms of content. I enjoyed a paper with Dai Gilbert on entrepreneurship, where we had to organise and deliver a lecture on a topic. My topic was innovation and I remember finding speakers from each stage of their entrepreneurship journey—a start-up that'd just formed offering daily deals, a restauranteur, and at the other end of the scale, Sir Neville Jordan of Endeavour Capital."
"Another useful and memorable moment was hearing from Andrew Charleson in the Faculty of Architecture and Design, about how to pitch a design, sell an idea to someone, and handle the critiquing process. I find skills like this very useful in my work today."
Liz says she travelled to Wellington for her studies not so much for the subjects on offer at the university, but for the lifestyle the city offered.
"I loved the arts, theatre, food, and drink. But then I saw how you can so easily move from studying here, to working here, and building a career here."
Despite Wellington's charms, Liz was lured to Auckland after graduating—snapping up a scarce spot in Lion's popular graduate recruitment programme.
"I moved around with Lion and particularly through the graduate programme. I got experience across the business in retail operations, sales, PR, and supply chain. It was great to get a taste of different areas of the business. There aren't many times in your career where you can move quickly around an organisation, build your network, find what you enjoy and be exposed to the challenges and opportunities in different parts of a business."
Life and work eventually took her to London, where she lived for five years before the attraction of being closer to home grew and Quantium was recommended by a friend
Liz says the network of friends and colleagues she made at university has become increasingly valuable over the years, both personally and to the organisations she joins.
"While working in London, I had the opportunity to travel around Europe for work or travel and I met many of the people I had first met when I was a Residential Advisor at the Wai-te-ata apartments. It was wonderful to reconnect.
"The people I know and the experiences I've had from meeting many friends, who were then international students at university, has been invaluable. If I had my time at university again, I would definitely have gone on a study abroad year."
As her career develops further, Liz says her next focus is expanding her governance skills.
"I am a big believer in the importance of continued learning and development as your career evolves—keep looking for these opportunities in your career and in life."