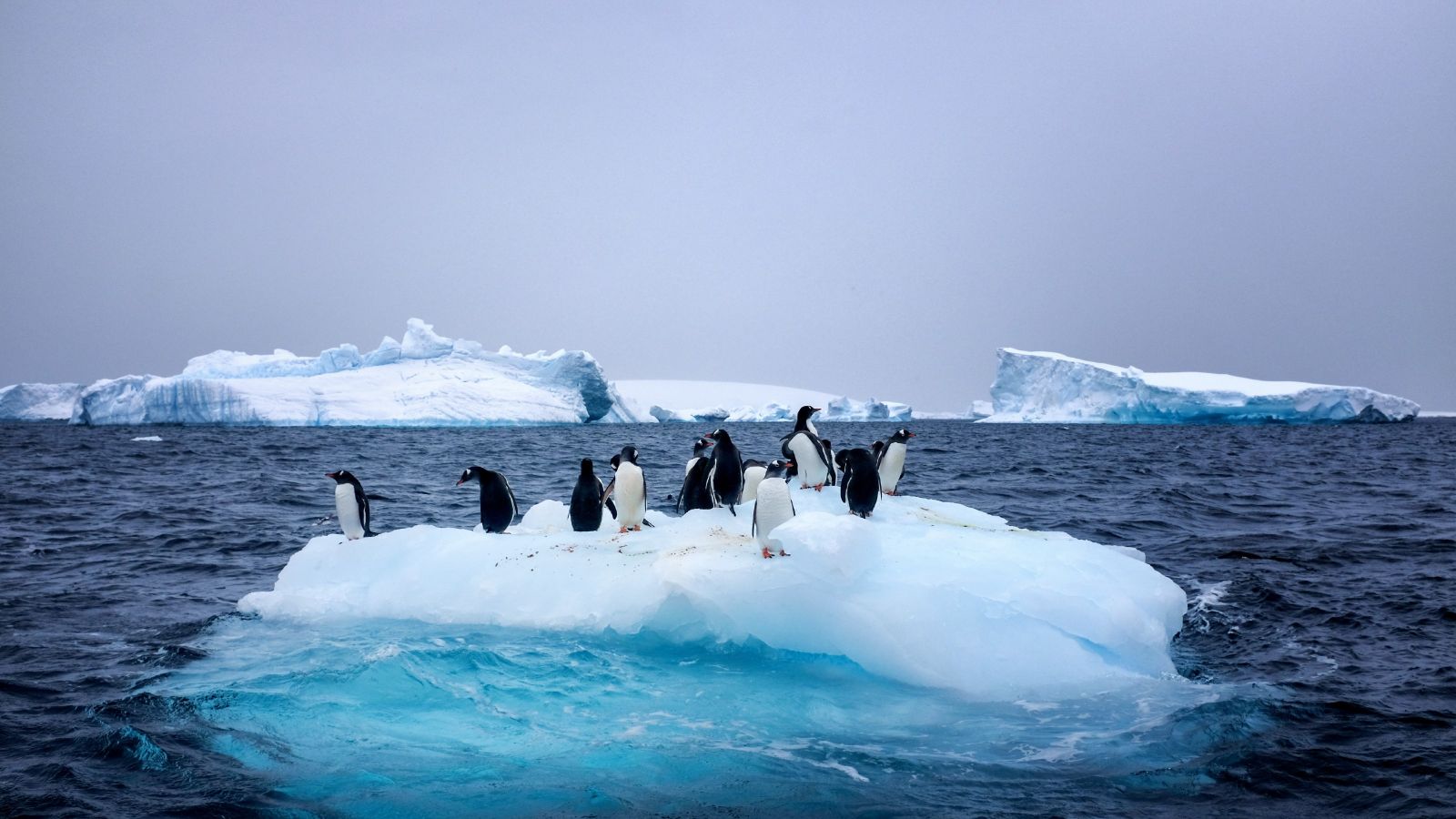 Te Herenga Waka—Victoria University of Wellington's Te Puna Pātiotio—Antarctic Research Centre (ARC) is a founding member of a newly lauched international coalition of leading scientific institutions pressing governments, including New Zealand's, to take the necessary climate-change actions to prevent catastrophic damage to the Earth's cryosphere (snow and ice) regions.
Without action, the melting of polar ice sheets threatens to become a runaway event that will cause devastating sea-level rise, says ARC director Associate Professor Robert McKay.
Most governments have pledged carbon neutrality by 2050 and even declared a "planetary emergency", but a February report by the United Nations Framework Convention on Climate Change (UNFCCC) made clear almost none are taking meaningful steps to get there.
The Intergovernmental Panel on Climate Change in 2018 defined this as around 50 percent reductions by 2030 and the new 50x30 coalition aims to expand the number of governments on target for this from what are currently just five: the United Kingdom, Germany, Sweden, Denmark, and Finland.
As well as ARC, whose scientists are members of the Melting Ice & Rising Seas Team that won the 2019 Prime Minister's Science Prize, 50x30 includes such institutions as the 130,000-member American Geophysical Union, the Grantham Institute—Climate Change and the Environment at Imperial College London in the UK, and the Bolin Centre for Climate Research at Stockholm University in Sweden.
The coalition is partnering with the five governments that meet its 50x30 target to encourage other countries to follow their lead.
Former executive secretary of the UNFCCC Christiana Figueres, who led negotiations for the 2015 international Paris Agreement on climate change, launched the 50x30 initiative last week, saying "you can negotiate climate change, but you can't negotiate the melting point of ice".
"The Paris Agreement set a target of limiting global warming to well below 2, and preferably 1.5, degrees Celsius compared with pre-industrial levels," says ARC's Professor Tim Naish.
"Overshooting the goal could result in many metres of sea-level rise, with major impacts across multiple generations. To avoid this, the science shows us we must be on a pathway to reduce greenhouse gas emissions by 50 percent by 2030. New Zealand's emissions reduction target in the New Zealand Climate Change Commission's recent draft report to government does not achieve this. While admirable, the target of 36 percent by 2035 will not avoid an overshoot of the Paris goal."
50x30 says the world is currently on target for warming of nearly 3 degrees Celsius, based on pledges by governments that at best lead to 1–2 percent reductions a year by 2030.
But Associate Professor McKay says: "Even a small overshoot is an extremely risky proposition from a future sea-level rise perspective, in that 1.5 degrees Celsius appears to be close to the threshold for which the melting of polar ice sheets starts to greatly accelerate.
"This is of particular concern for those sectors of the Antarctic ice sheet connected to the ocean. These areas are highly unstable once a warming threshold is reached, and once retreat begins it can become a runaway event. Consequently, not only will the loss of this ice be unrecoverable, it may still continue even if we do revert to lower temperatures in the future."
The launch of the 50x30 initiative immediately preceded US President Joe Biden's online Leaders Summit on Climate, where much of the focus was on national emission targets for 2030.
President Biden formally pledged that the US would reduce its greenhouse gas emissions by 50 percent from 2005 levels by 2030, bringing it in line with restricting warming to 1.5 degrees Celsius. More ambitiously, although it was already in line with the 50x30 target, the UK pledged to further cut its emission targets by 78 percent from 1990 levels by 2035.