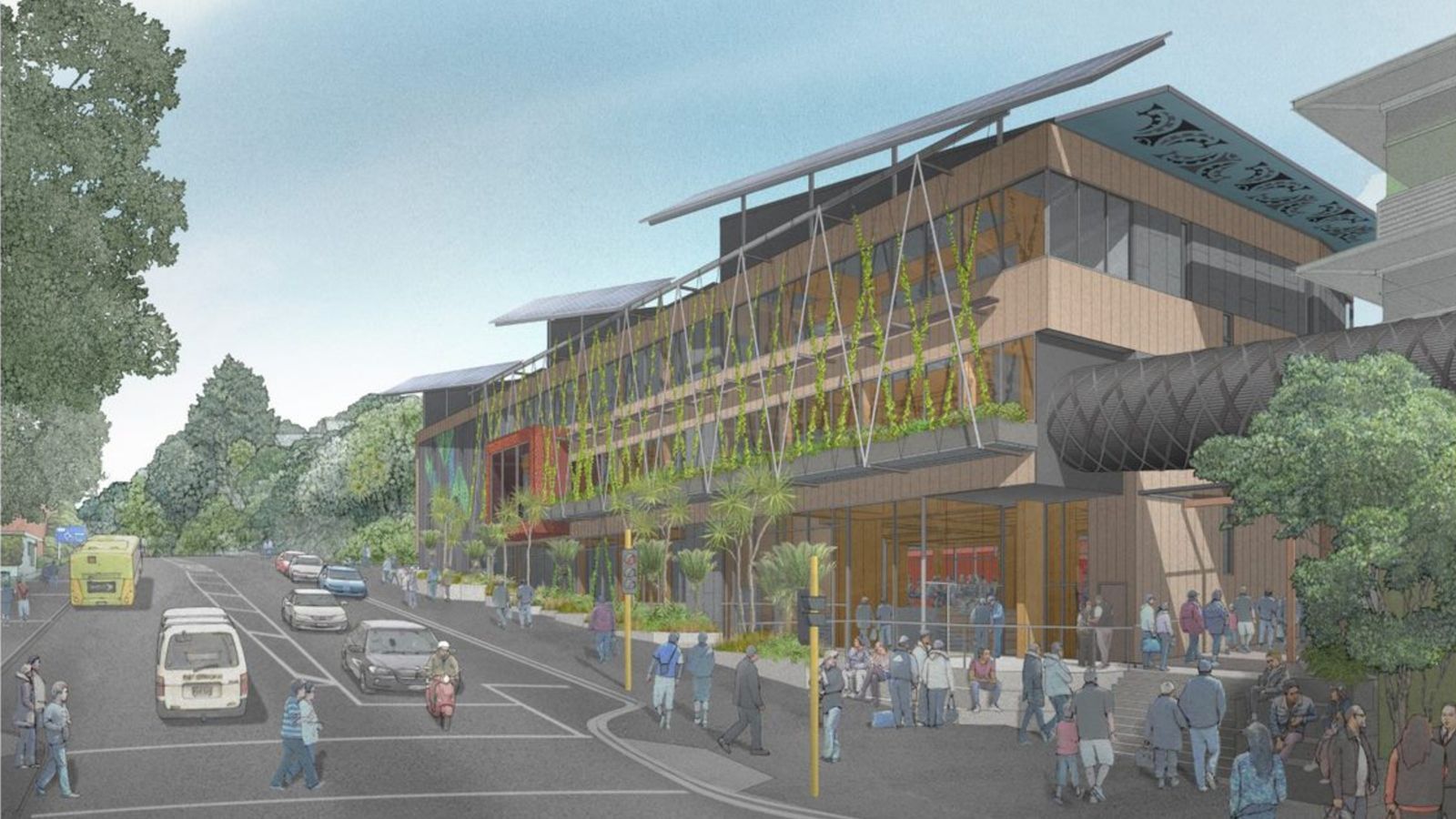 The
Living Pā
will provide net positive benefits for the environment and society while creating a multipurpose space for teaching, learning, research, and engagement. It is an ambitious project that was approved by the University Council late last year, following many years of planning.
Work will begin in May to clear the site at 42–50 Kelburn Parade, including deconstructing the existing buildings—the materials from these structures will be repurposed or recycled. Earthworks and construction is scheduled to begin in the final quarter of this year and will continue through 2022 to early 2023.
The design for the cutting-edge new space—which retains the original wharenui, Te Tumu Herenga Waka, at its heart—aligns mātauranga Māori with sustainability philosophies. Deputy Vice-Chancellor (Maori) Professor Rawinia Higgins says the Living Pā will go far beyond the 'green' buildings most people are familiar with.
"The finished complex will be one of the most environmentally responsible buildings in the world, and the most sustainable educational facility in New Zealand. The Living Pā will function as its own ecosystem and push the boundaries of what's possible in terms of sustainable buildings by creating net positive benefits for the environment and society. It will meet the Living Future Institute's internationally-recognised Living Building Challenge, which is considered the global construction industry's gold standard," she says.
"We all have a responsibility to our mokopuna to be kaitiaki of the whenua, so in that respect the new marae building reflects our values and tikanga, and represents an investment in future generations of Māori students, staff and communities who engage with Te Herenga Waka."
Professor Higgins says that link to the land is a key guiding principle for the project.
"The Living Pā will further connect the university to the land it sits on through the restoration of natural ecosystems, and on-site food production. Its entire water supply will come from rain captured on the roof or by recycling used water, and we will generate all of the electricity we need from solar panels," she says.

"As part of the Living Building Challenge we will be able to keep a close eye on how we are using these resources, and it will force us to change our behaviours and we will have to be actively respond no matter how large or small. We will learn to connect with our climate."
Professor Higgins says while the new marae precinct will house staff and students from Te Kawa a Māui, it will be a place that everyone—no matter where they are from—can call their home away from home.
"As a University with the marae at its heart, we want to continue to find opportunities for everyone to be part of the Living Pā. A pā is about community and not just about a building," says Professor Higgins.
"It's ambitious, but with climate change being the most significant challenge we face into the future, we recognise we have an opportunity to create something that has enormous impact—not just on its immediate environment, but on wider society too. We are extremely excited that work on the Living Pā is finally getting underway, and we cannot wait to see our longheld dream come to life."
The next step in the project will be te whakamoe/the tikanga Māori ceremony on 26 April that will officially close the buildings at 42-50 Kelburn Parade and temporarily place restrictions on the wharenui.
For more information about the project and to find out how you can help, please go to the Living Pā website.