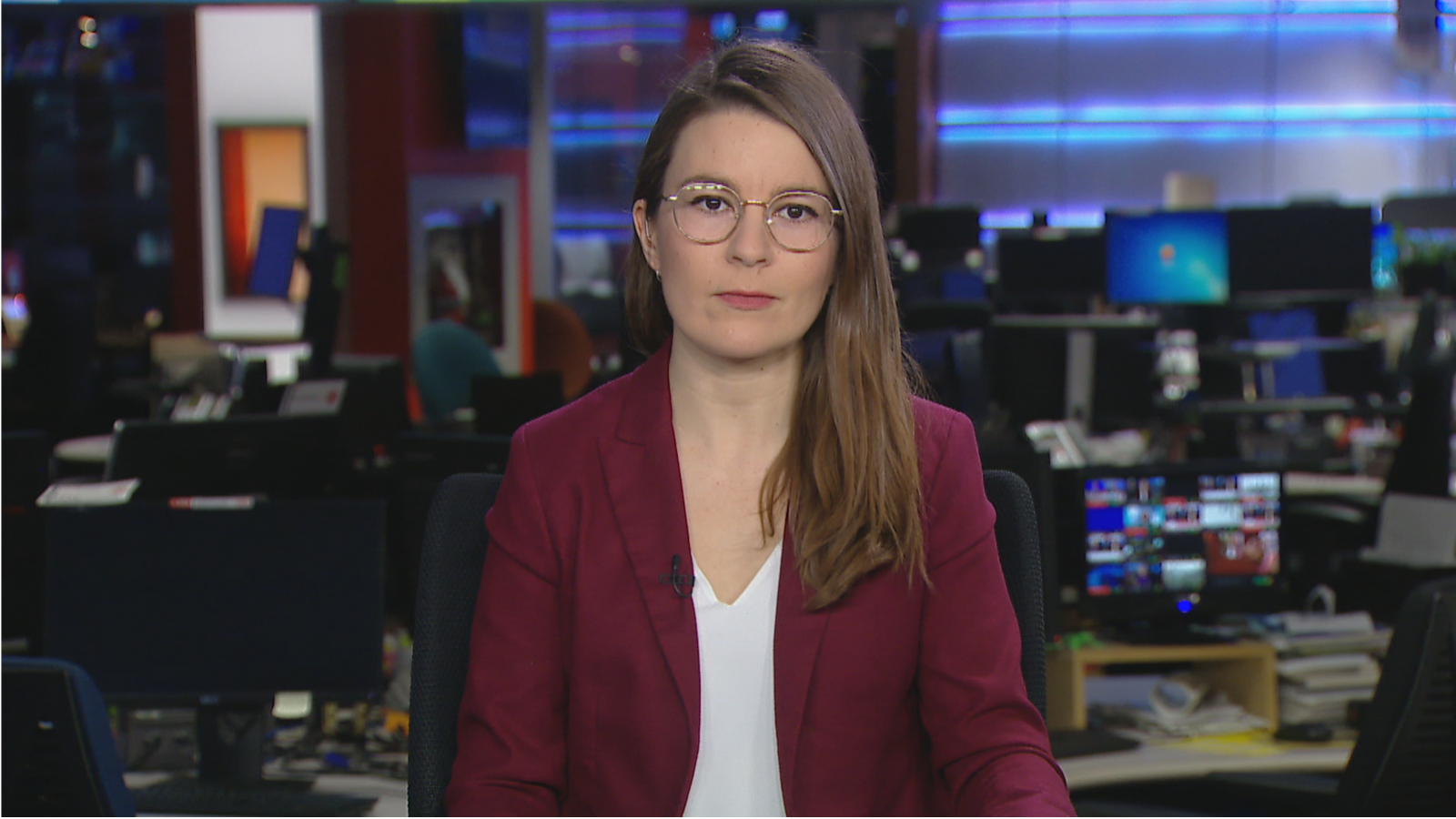 An alarm going off at three o'clock in the morning is probably not most people's idea of a great start to the day, but for Te Herenga Waka—Victoria University of Wellington alumna Laura McQuillan it marks yet another opportunity to get her teeth stuck into her dream job as a television reporter.
Laura, who graduated in 2008 with a Bachelor of Arts in Political Science and Media Studies, is a breaking news reporter in Toronto for CBC, Canada's public broadcaster.
Her working day starts at 4 am and she's on air by 6 am, doing hourly live studio crosses with the host to update viewers on the latest stories of the day. CBC News Network is a 24/7 operation, providing rolling coverage of current events from around the world.
"It can be really split-second stuff—you might have only a minute to get a story ready for air, but that's how I like it. I love breaking news," says Laura.
Her obvious passion for—and broad knowledge of—global current affairs and politics was fostered during her undergraduate studies in Wellington.
"In my first year, I started out doing Law and Political Science," she says. "I then found part-time work through Student Job Search at the New Zealand Press Association [NZPA], so was surrounded by journalists all day, every day. I decided pretty quickly that was the career for me."
So in her second year she switched her degree to a Bachelor of Arts in Political Science and Media Studies.
"I loved being a student—I loved going to my lectures and learning something new. I particularly loved being opened up to the world of politics, especially hearing from a politician each week in Professor Margaret Clark's class, and learning from Associate Professor David Capie in my International Relations class—they, along with many lecturers, taught me a lot about the world that I'd never been exposed to before."
Laura also began writing for student magazine Salient in her second year.
"It was one of the most important things I did and had such a big impact on me personally and career-wise. It just confirmed for me the career path I wanted to be on."
Her skill and hard work were noted and the following year Laura was appointed Salient's news editor.
After graduating, she gained a journalism diploma, then continued working for NZPA full time as a general news reporter. She was then snapped up by Radio Live, becoming a political reporter for a number of years there and for various other outlets, before setting off to try her luck offshore.
Her first stop was Rio de Janeiro in Brazil, where she covered politics and the 2016 Olympic Games build-up for a range of New Zealand and Australian outlets as a freelance reporter.
She then shifted to Vancouver, where she worked remotely for Stuff.co.nz, and in 2017 she moved to Toronto and took up a casual position in CBC's newsroom as a TV writer. Since then, she has worked her way up to become a news producer and now her current role as a breaking news reporter.
"No two days are the same and it can get really busy—I have to be across up to four different stories a day, and I'm on air hourly between six o'clock and ten o'clock each morning."
But what do Canadians make of this Kiwi swooping in and taking such a plum, high-profile job?
"It's a mixed response—every now and then I'll get a tweet from someone telling me to find a dialect coach! And then there are the people who love hearing the Kiwi accent—they seem to appreciate hearing someone different on their TV screen," she says. "The reality is that Canada is such a multicultural place—Canadians might speak English, or French, or Spanish, or Farsi, or any other language. I think the appreciators outweigh the haters!"
Over the past couple of years, Laura has been involved in the University's alumni mentorship programme, which she says is a great way to give back to younger students. "It's been really rewarding, especially if you're matched with someone who's interested in going into a similar field to you—you can guide them on that path and give them some helpful pointers."
She says the value of a BA as a basis for a career in news—let alone countless other careers—shouldn't be underestimated.
"Humanities subjects are so key for understanding the world around us," she says. "My arts degree gave me such a great grounding for being a reporter—it's given me the ability to engage with the people I speak to and the topics I cover with a really critical perspective."
Would you like to join the Alumni as Mentors programme and give back? Find out more here.