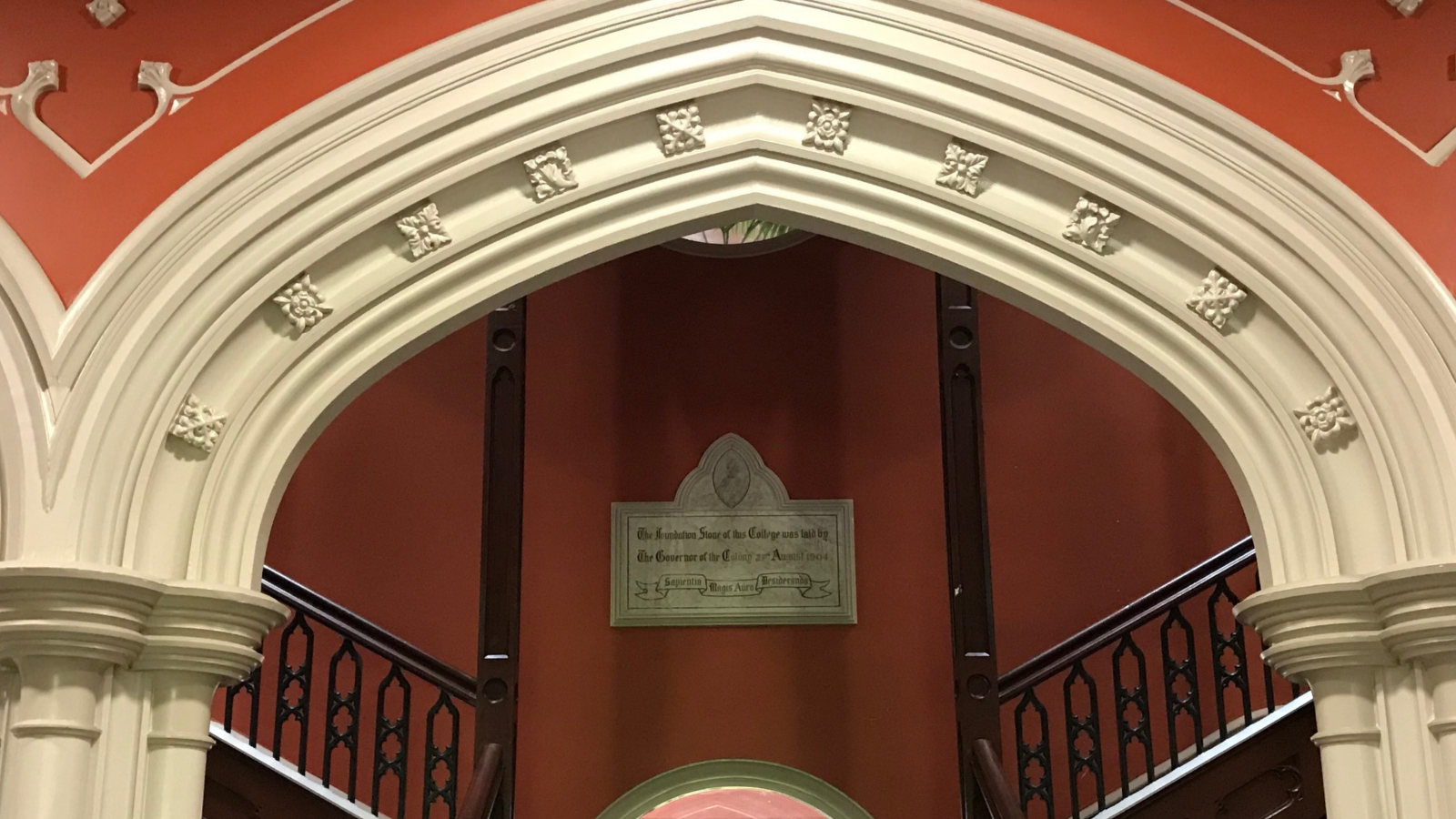 Hunter Building is the most recognisable symbol of Te Herenga Waka—Victoria University of Wellington. If you step in through the eastern entrance, you will find the foundation stone, halfway up the first flight of stairs. The stone was laid by Lord Plunkett, governor of New Zealand.
The distinctive, castle-like building of red brick and Oamaru stone was designed by Edward Penty and Francis Blake. It was the award-winning entry for the then-Victoria College's first purpose-built building. Construction began in 1904 and the building opened two years later, with the South Wing added in 1923. The architecture echoes the buildings of Oxbridge, where clean soaring lines and spires (which were originally added to the roof of the College but were later removed due to wind) represent ideas associated with higher learning.
The building was renamed in 1959 for Thomas Hunter (1876–1953). Hunter, a psychologist, was one of a handful of early science professors—including Harry Kirk, Thomas Laby, and Thomas Easterfield—who had campaigned for a royal commission to reform the national university system since 1910.
Such reform would raise the bar for graduates and improve the efficiency of academic administration so many more matters could be handled in New Zealand and within the University of New Zealand's constituent colleges (as the four foundation universities were then), rather than from Britain. In championing reform, Hunter broke ranks with the College's founder, Robert Stout.
In 1925, reform arrived when a royal commission advocated the separation of Auckland, Victoria, Canterbury, and Otago into federated colleges. Thirteen years later, Hunter became Victoria University College's first Principal, a role equivalent to Vice-Chancellor. He was awarded a knighthood the following year for services to academic administration.
Find out more about Audrey O'Brien's garden and the Jack Ilott plaque