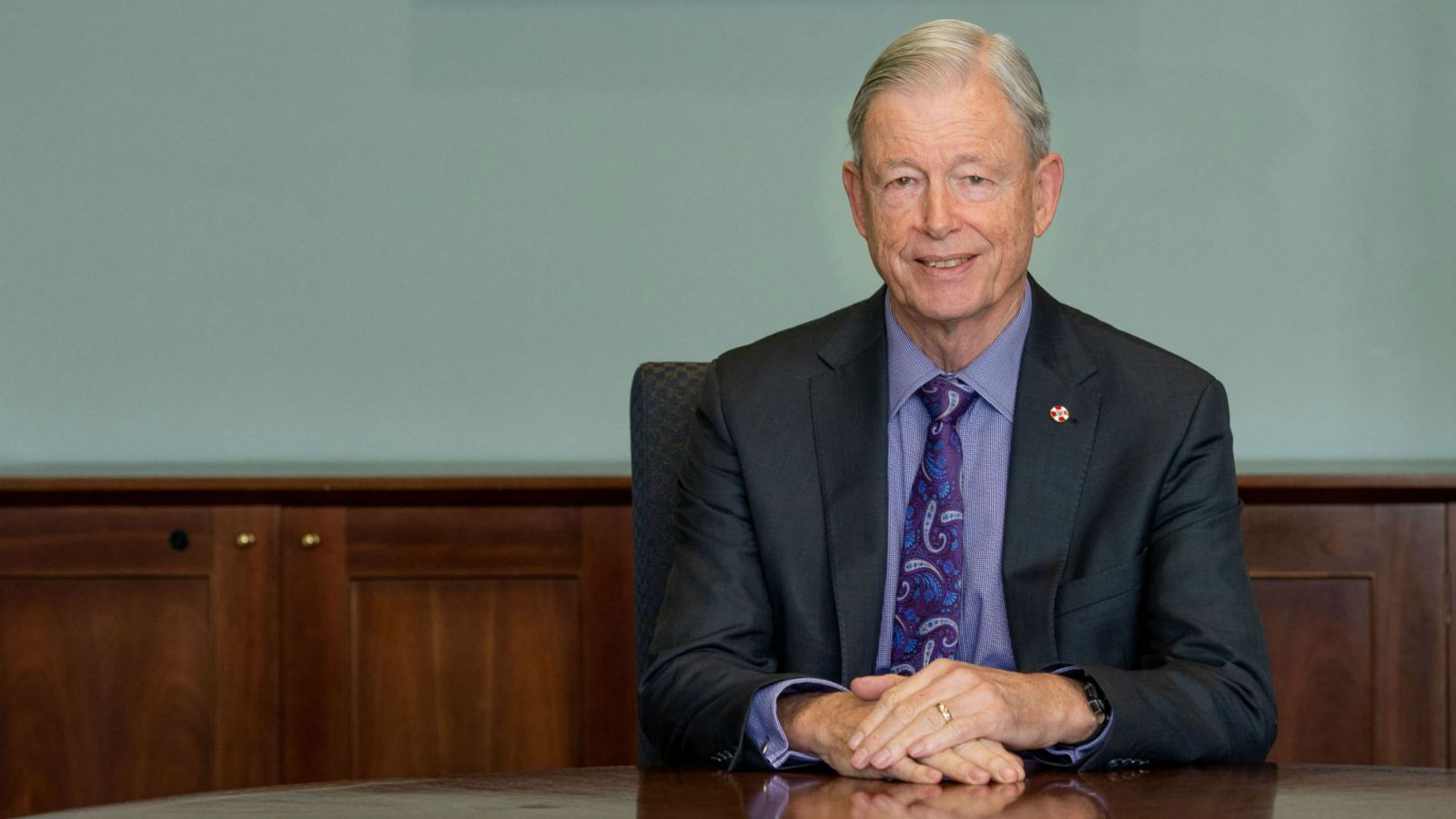 Since rejoining Te Herenga Waka—Victoria University of Wellington in 2015, Gregor has made an enormous contribution to our progress and led some of the University's most significant achievements.
Gregor is an alumnus of the University, and his first stint as a lecturer at the University began in 1970, when he joined the staff as a Junior Lecturer in Chemistry. By the time he returned 45 years later, he was one of New Zealand's most experienced health sector leaders, having gained extensive experience in academic leadership, health practice, and governance.
Gregor established the University's newest faculty, the Wellington Faculty of Health, which brought together researchers from across the University to focus on subjects such as health promotion, health psychology, health policy and health service delivery, health leadership and management, workplace health and safety, health informatics, women's health research, and health services research alongside postgraduate programmes for nurses and midwives.
Gregor was appointed the inaugural Dean of the Faculty, which has enjoyed spectacular growth over the last four years with over 800 students, 75 dedicated staff, 30 doctoral students and a number of potentially significant growth opportunities in the pipeline. The Faculty now has experts in a wide range of health areas, from Māori and Pasifika health, to youth health and aged care.
In the period Gregor has led the Faculty, it has contributed over $30 million in research funding, investigating areas as diverse as models for delivering primary healthcare services, understanding how disease spreads using data science, and empowering rural communities to screen for HPV.
Among the Faculty's most recent initiatives are the launch of our Bachelor of Midwifery earlier this year, and the announcement of two new programmes that will begin in 2021—the Master of Nursing Practice and the Master of Health Psychology—which you can read more about below.
Gregor says: "I have greatly enjoyed my time back at Te Herenga Waka—Victoria University of Wellington. It has been a privilege to serve the University, for which a bright future lies ahead. However, it is time for me to step down and spend more time with my family."We will greatly miss his experience, knowledge and participation in our growth and development.