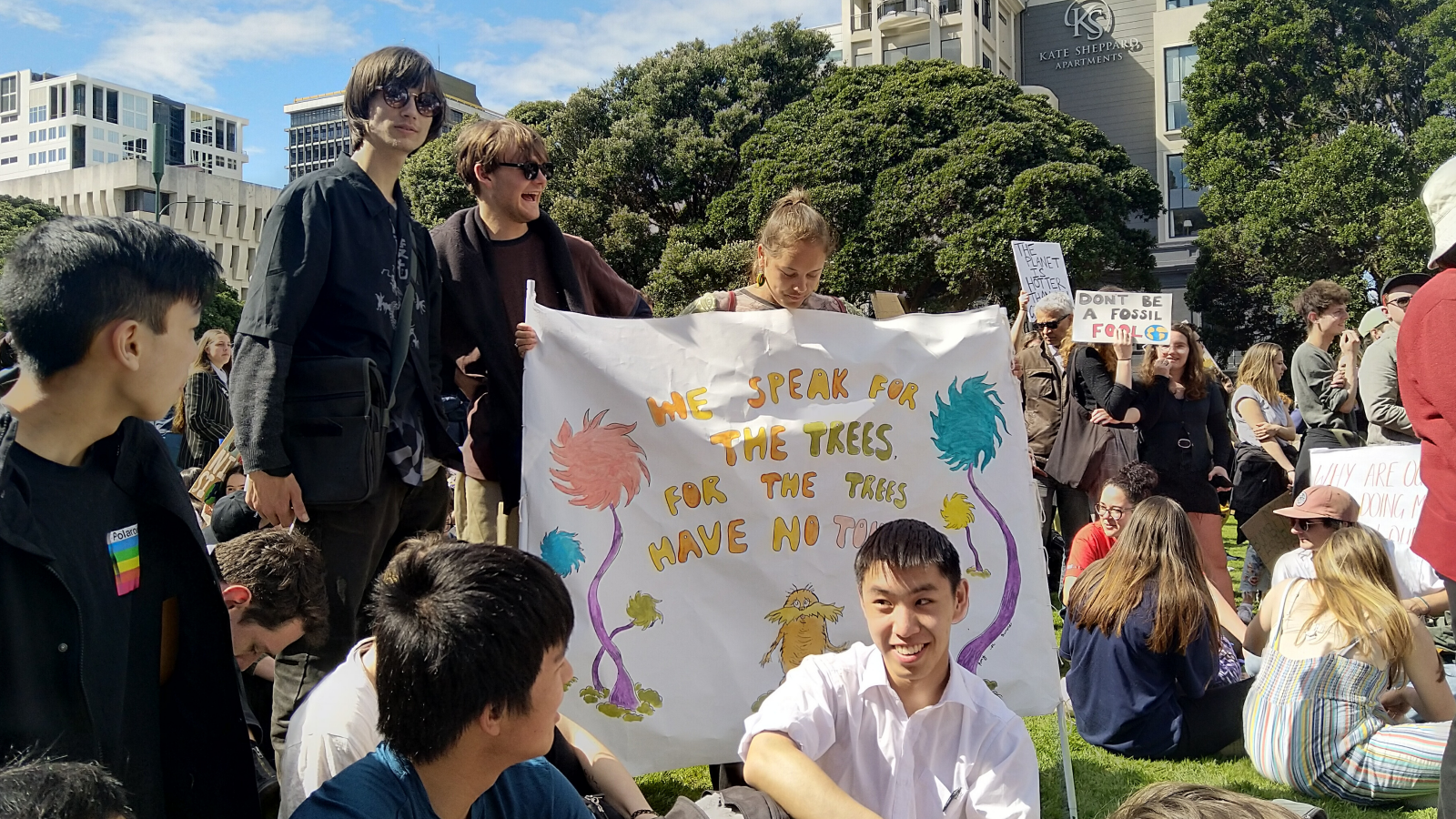 Photo provided by Jenny Ritchie
"When children grow up with a sense of citizenship, they are not seeing themselves as isolated individuals suffering on their own, they see themselves as part of a community. Children value cooperation, demonstrate respect for others and learn how to work together towards the community's wellbeing."
Associate Professor Ritchie
specialises in teaching ECE, with particular research interests in young children's civic action, and education for social, cultural, and ecological sustainability. Her most recent publications include a comparative study on how New Zealand's ECE curriculum document, Te Whāriki, compares with early childhood curricula in Australia and the United States, and a paper on superdiversity in education in Aotearoa.
She says the comparative work showed that New Zealand was further along the pathway in recognising the rights and ensuring the wellbeing of indigenous people.
"Te Whāriki was originally published in 1996, and it was amazingly ahead of its time, not only in that Aotearoa was one of the first countries to have a unified curriculum for early childhood learning, but also in that it moved away from the 'developmentalist' framework, where children were expected to hit certain milestones for ages and stages.
"The curriculum is also bilingual, and has an indigenous philosophical foundation. If it is used well by early childhood educators, it can ensure quality outcomes. This means that people working in teacher led ECE need to be well-versed in the curriculum and be able to deliver on its aspirations, which is why we need all these educators to be formally qualified," says Associate Professor Ritchie.
For children to discover their value as citizens, their cultural values and background must play a part in how they are taught at the early childhood level. "Educators at all levels have been required under the government's Maori education policy, Ka Hikitia, to make the shift from seeing being Māori as a 'problem', to seeing being Māori as a source of potential for success, to achieve success as Māori. This is why we need to move away from that monocultural worldview and stop seeing children as an amorphous blob—all children are not the same and shouldn't be treated as such."
The latest enrolment figures for early childhood education show that Pākehā are no longer such a dominant majority. Across Aotearoa, Pākehā children make up around 48 percent of enrolments, Māori 24 percent, and children of other ethnicities make up the rest. Associate Professor Ritchie is passionate about all ECE teachers being aware of our history of colonisation, and the context in which they are teaching not only Māori children, but also those from Pacific and other countries with histories of colonisation, along with recent immigrants.
"Teachers need to understand these colonised histories not only in a general sense but get to know the background stories of each of the families that they are working with in their centres. They need to get to know the people and what their hopes and aspirations are, and do this supportively and sensitively, with great genuine concern in order to be able to respond with a depth of appropriate cultural respect," she says.
As well as our centres and schools becoming superdiverse, we are seeing more teachers from different cultures coming in to teach in New Zealand. Associate Professor Ritchie says, "If we are inviting people to live in our country, we need to look after them at a policy level, to ensure they are well informed about the impact of colonisation on Māori and the expectations with regard to honouring Te Tiriti o Waitangi. This will mean they can see the situation in context, rather than relying on stereotypes to inform their teaching philosophy."
The values of te ao Māori can do a lot to inform our sustainability practices in a variety of ways, she says. "I think it's not often understood that Māori, like other indigenous peoples, had worked out how to live sustainably because their very survival depended on that. So, at an ecological level, they know the synergies, and how ecological niches work in an interdependent way. We can learn a lot from Māori in terms of deep respect for our interconnected entanglement."
Associate Professor Ritchie is hopeful about the introduction of New Zealand history teaching throughout the education curricula, including ECE. "I think it is really important that early childhood teachers are intentional in the way that they offer understandings to young children. I advocate that we value children's citizenship as political beings and tell them what is happening in communities, albeit at an appropriate level. Young children are equally capable of understanding social and environmental justice issues such as fairness and caring for the natural world.
"One of the best ways I've seen this done is in reflection of the meaning of Waitangi Day. Young children are capable of understanding what a treaty is, and the value of a national document that lays out rules. I've seen it taught beautifully, where over a few weeks teachers encourage conversations about creating a kindergarten treaty about how we care for ourselves, how we care for one another, how we care for our kindergarten, and how we care for the environment. Using our national day as a conversation starter is a really obvious way that we can link into our histories."
Associate Professor Ritchie is coordinating a special topic for Master of Education students on Education for Sustainability in New Zealand, EDUC 564, covering education for sustainable development (ESD) and global citizenship education (GCE), both of which are compatible with the most recent version of Te Whāriki.
"Both ESD and GCE are the flagship means that the United Nations sees for remedying a lot of the ills in the world. If we can educate young children from a young age, right through their schooling, to understand advocacy as global citizens, to care for the planet and others through understanding of the wider kaupapa (meaning) around the various sustainability goals, then we will create generational change sooner rather than later."