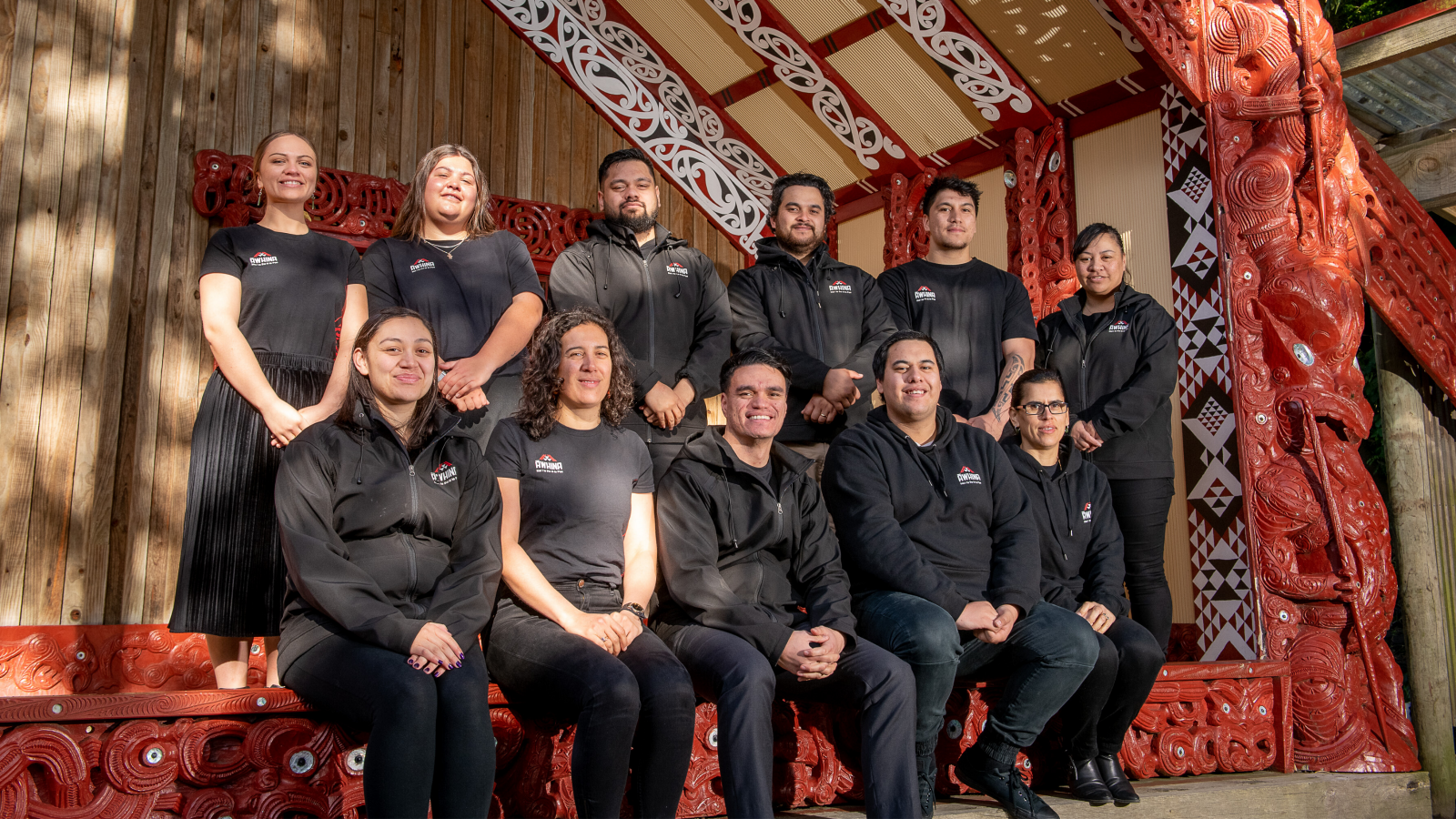 "We have an academic wellbeing checklist, which we have used over the past few weeks to help structure our work with students. This includes the academic side, as well as the holistic and pastoral side," says Ani.
Āwhina staff are embedded in faculties, so have a close connection to the professional staff who work with students. "As soon as lockdown happened, they were starting to think about how they could continue to do that for the students. Since the very start, we've had a Zoom room manned 9 am–5 pm every day for that initial support."
"One of our first initiatives though, was contacting every single one of our students by phone, to see what their digital access is like, how they are doing with their families, and how they were doing mentally as well. We have been checking if they have the resources to study from home, and for those who don't have family they could be with, we accepted them as part of our family."
Ani recognises the help her team has had in providing their students with information and practical support from the Deputy Vice-Chancellor (Māori) office, the Finance team, and the three Māori student associations: Ngā Tauira – VUW Māori Students' Association; Ngā Rangahautira – Māori Law Students' Association, and Ngā Taura Umanga – Māori Commerce Students' Association.
Many Māori students were working part-time, so lots of them lost their jobs suddenly. Ani says, "Finance has been awesome, they have kept communicating with us, and have helped a lot of our students."
"We've had to be aware that when our students go home, their responsibilities change. They aren't just studying, they might be caring for younger kids, and older family members. We have had to come up with ways for these students to carry on studying from home, and some of it has been simply technological.
"For instance, Jacqueline Wardle is the Āwhina member embedded at the School of Architecture and Design Innovation, and she and Lionel from Pasifika Student Success worked with ITS to find laptops with the correct software, and physically take them to the students that needed them."
An essential part of what Āwhina provides on a day-to-day basis during teaching periods is mentorship and tutoring groups. They have tutoring groups and break-out rooms in Zoom for different papers, focused on achieving passes in every assignment. "And the unique part of what we do is that we do it from a Māori values perspective, looking at family first."
They will carry on workshops about how to apply for scholarships, how to manage finances, and how to get internships. "We carry on these conversations with our stakeholders, to provide our students with career pathways," says Ani.
"We want every student to get to graduation. That is our big picture. We want to see their shoes as they walk across the stage, even if it is for five seconds of fame. It is such a major achievement for them and their families."