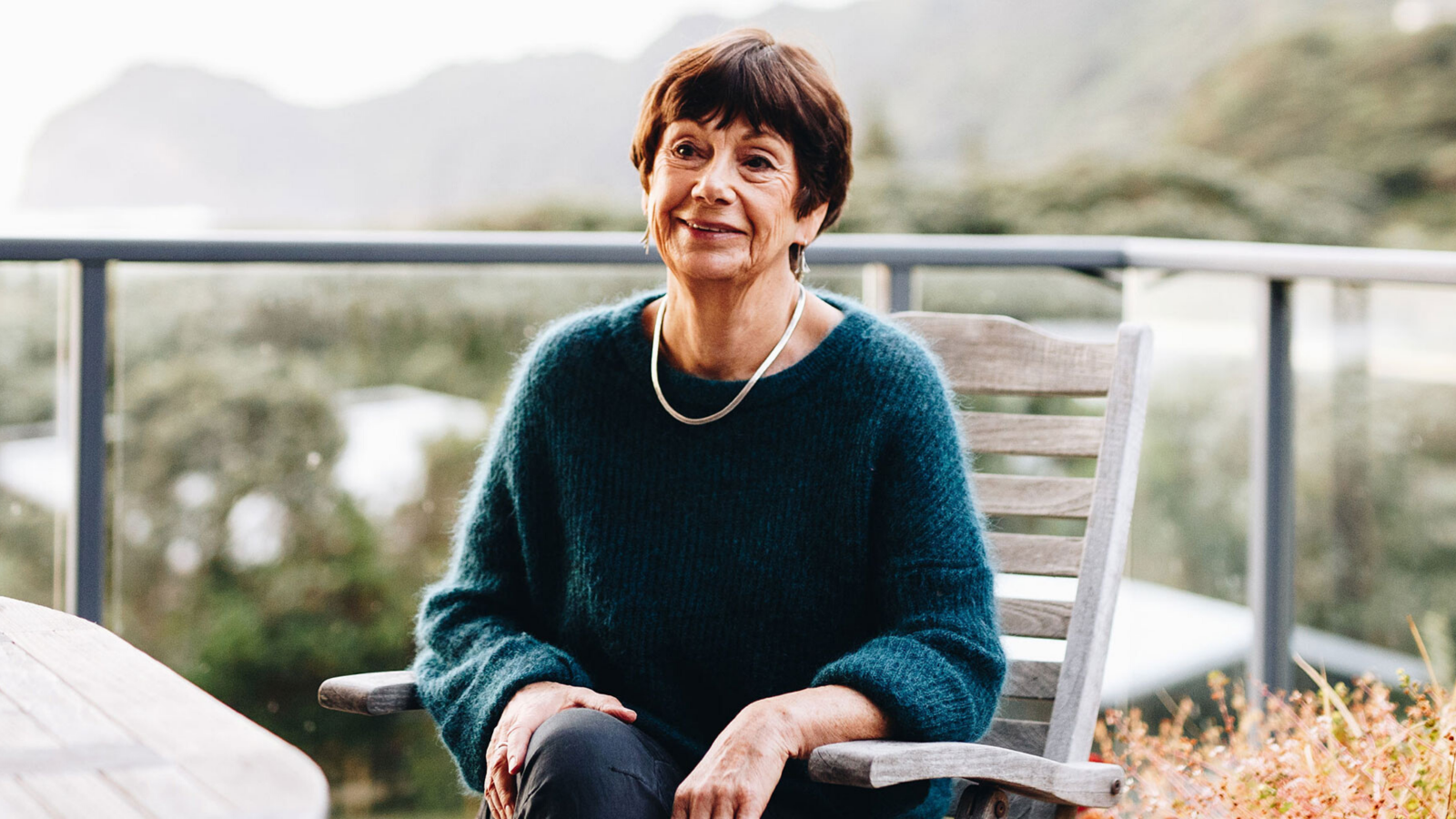 Mary found her Victoria University of Wellington Bachelor of Arts (BA) in Economic History and Asian Studies opened doors to further study in the United States, allowing her to complete a Master's in Journalism at the prestigious University of Michigan several years after graduating.
"I applied and thought 'they're not going to know anything about my qualification,' but Allan Levett who taught me at the school of Asian Studies had done postgraduate studies at Michigan and wrote a letter stating 'Mary's BA from Victoria University is a high-quality Bachelor's degree by American standards. You should consider her.'"
Mary's husband wanted to do a doctorate in the States and she wasn't allowed to do paid work due to the type of visa they emigrated on, meaning she had to study. She had always been drawn to writing, having begun at the University intending to study English.
"As well as English 1, I did Economics 1 and History 1, and I found English quite dry in those days, and economics and history were more interesting. I liked economic history better than ordinary history because it was more the history of ordinary people; more about what the workers did, than what the kings and queens did. The course was taught by John Gould, who was the head of department, and Gary Hawke. The two of them were terrific lecturers."
Her strongest memories of University are about the life lessons she learned in her first years away from the family home. "In my first year I lived at home in Seatoun, in my second year I went flatting on Tinakori Rd, and by my third year I was married. We used to go to the Student Union in my second and third year for cheap dinners. It was awful mass-produced food, but it was cheap."
Mary met her husband at University, and having met him once, she made sure of a subsequent encounter by checking which lecture theatres he'd likely be walking between at a certain time! "I just happened to be sitting on that path reading a book, looking up and saying 'oh hi, how are you?'"
In the early days of her journalism career, she worked on three of the big Chicago newspapers, including the Chicago Tribune. "That was really interesting, really competitive, I was in business journalism. Then I spent two years in Australia, before returning to New Zealand to be business editor of the Auckland Sun, which took on the New Zealand Herald for a year, before the sharemarket crashed in 1987 and advertising dried up. I later worked for The Listener, and since 1997, I've been self-employed, writing financial columns and books, running seminars, and serving on boards."
As well as her MA from the University of Michigan, Mary gained an MBA in finance from the University of Chicago, where she was taught by Nobel Laureate Merton Miller and graduated in the top 15 percent. She and her husband lived in Ann Arbor, then Chicago for over a decade.
Mary is aware that many ordinary New Zealanders don't know about some of the financial organisations where she has been a director, for example the Financial Markets Authority (FMA). "The FMA regulates KiwiSaver, financial advisers and other financial services behind the scenes that New Zealanders benefit from. I was one of the founding directors, and a voice for the ordinary New Zealander.
"I'm also on the board of Financial Services Complaints Ltd, which is a free service for the resolution of consumer problems with financial providers such as KiwiSaver providers, insurance companies, advisers and stockbrokers. People sometimes get awarded money, and given formal apologies. I'm passionate about getting the word out to New Zealanders that they can get help in these situations.
"Broadly, what I do now for a living is try to help people understand money, through workplace and other seminars, personal finance columns, radio shows, and books like Rich Enough: A Laid-Back Guide for Every Kiwi."
Mary considers the most interesting aspect of Rich Enough to be not the eight steps she gives towards sorting your finances, but the adjustment to a mindset around how much money people actually need.
"It's really about the relationship between money and happiness. While I was writing the book, my son came across some research that suggested that over a certain threshold, rich people actually tended to be less happy. I want to get people to run their money well enough to get to the point where they are comfortable and not hung up on making more; instead choosing to do other things that make them happier."
Thinking of her University days, Mary thinks she was right to have enjoyed herself while she could, saying, "I heard an interview years ago with a well-known heart surgeon and he was talking about his days at Otago University, where he went at 16. He said he didn't party enough, he didn't have enough fun. I found that hugely interesting coming from a man who was so successful. You don't have many responsibilities at that age. Study, of course, but also have fun!"