Author and Researcher Max Rashbrooke named 2020 JD Stout Fellow
Well-known author and researcher Max Rashbrooke has been appointed as the Victoria University of Wellington Stout Research Centre for New Zealand Studies JD Stout Fellow for 2020.
14 November 2019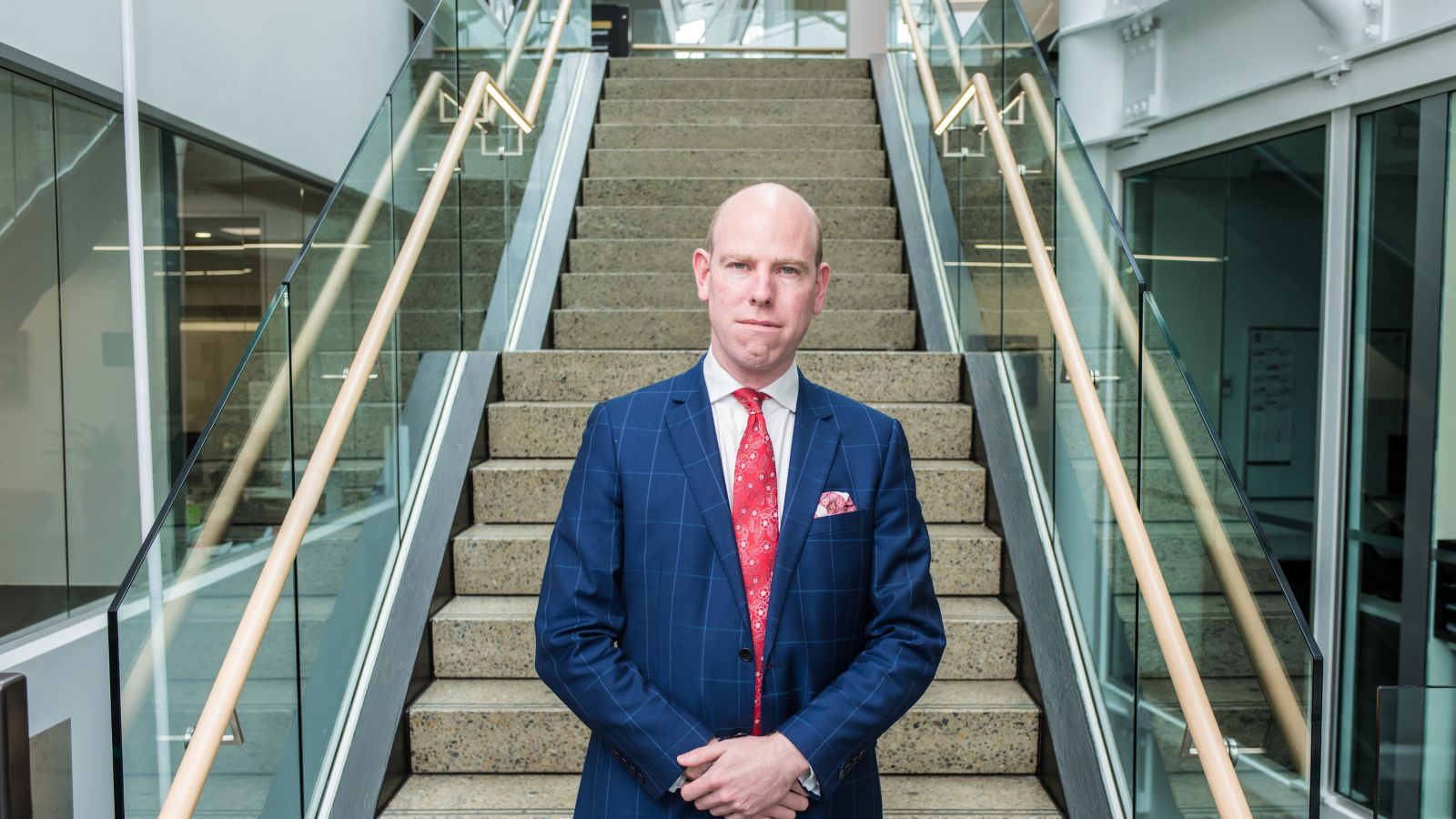 Mr Rashbrooke is a senior associate with the University's Institute for Governance and Policy Studies who is widely published on the topic of wealth inequality. He has also published reports on open government outlining the options for transforming the transparency and responsiveness of New Zealand government. His most recent book is Government for the Public Good: The Surprising Science of Large-Scale Collective Action.
As the 2020 JD Stout Fellow, Mr Rashbrooke will work on a new project, titled 'Unbalanced: How Wealth Inequality is Reshaping New Zealand'.
"I've been researching economic inequality for a number of years now and have been noticing a growing divide—a sense that this is increasingly a country of two halves, with different sections having very different opportunities, aspirations, assumptions, and life outcomes," says Mr Rashbrooke.
"I also think that, as a result, the social glue that holds this country together—empathy, connectedness, a sense of a shared life with everyone else—is weakening. These are concerning trends that deserve investigation."
Associate Professor Anna Green, Acting Director of the Stout Research Centre for New Zealand Studies says, "Mr Rashbrooke is an excellent fit for the fellowship because he is investigating a topic that is of immense relevance and importance to New Zealand.
"The growth of wealth inequality has ramifications for the kind of society we are, or might like to be, and for the national self-perception of New Zealand as a comparatively egalitarian and fair society."
Mr Rashbrooke says his research will involve both original data and first-hand interviews, going around New Zealand talking to people at both ends of the spectrum about what wealth means to them and how it—or its absence—affects their lives.
"Being able to dedicate a year to this research thanks to the JD Stout fellowship will be transformative for my working life and for the project," says Mr Rashbrooke. "I'm also very much looking forward to working within the Stout Centre, where I'll benefit from regular contact with other researchers and the exchanges of ideas that occur in such institutions.
"I hope the work I have in mind will be useful both to researchers—in the sense of being rigorous and presenting original data—and to the wider public, in the sense of addressing a major current issue in a manner that is accessible and engaging."
Mr Rashbrooke will share his research and expertise with postgraduate students and staff in the University as part of the fellowship.
The JD Stout Fellowship offers a scholar of high standing the opportunity to research an area of New Zealand society, history, or culture.