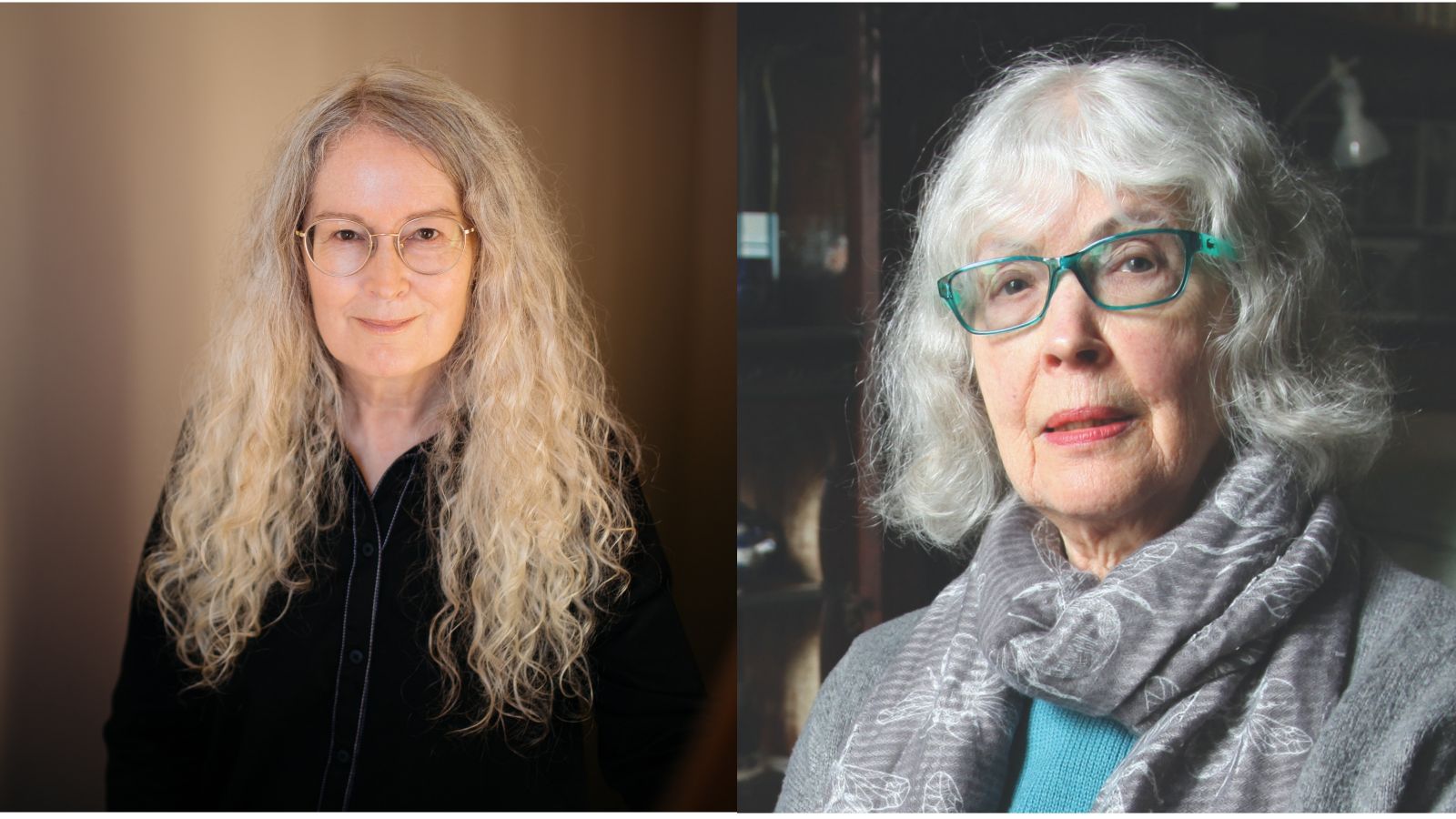 Photo of Elizabeth Knox by Ebony Lamb, photo of Fleur Adcock by Jemimah Kuhfeld
Prime Minister's Award for Fiction winner Elizabeth graduated from the University with a degree in English Literature in 1987, publishing her first novel, After Z-Hour, soon after. Now published in 13 languages, her 1999 novel The Vintner's Luck won the Deutz Medal for Fiction in the Montana Book Awards, and the Tasmania Pacific Region Prize. Her writing for adults is published by Victoria University Press (VUP) in New Zealand.
Elizabeth is one of New Zealand's leading writers, having written 14 novels, three novellas and a collection of essays, many of which have won awards in New Zealand and internationally. Her most recent novel, The Absolute Book, was published in September by VUP, and has been described as "an unpredictable and intelligent work of imagination."
Fleur Adcock was born in Auckland in 1934, and studied Classics at Victoria University of Wellington, graduating with an MA. She is a poet, editor and translator based in the United Kingdom, who has published many collections of poems, including Glass Wings (2013), The Land Ballot (2014) and Hoard (2017), all published in New Zealand by VUP.
Her awards include the Jessie Mackay Prize in 1968 and 1972, the Buckland Award in 1968 and 1979, the New Zealand National Book Award in 1984, along with her queen's honours, which include the Queen's Gold Medal for Poetry in 2006. She was awarded an honorary Doctor of Literature by the University in 2007. Her most recent publication is Collected Poems, published by VUP in February, gathering over six decades of her poetry in one hardcover volume.
Each writer, along with Gavin Bishop, who has been awarded the Prime Minister's Award for Non-fiction, will receive $60,000 in recognition of their outstanding contribution to New Zealand literature. The awards will be presented at a ceremony at Premier House in Wellington on Monday 14 October.