Solving the mysteries of climate change and sea-level rise
Victoria University of Wellington PhD student Georgia Grant has won accolades for her research investigating changes in global sea-level dating back three million years ago.
16 May 2019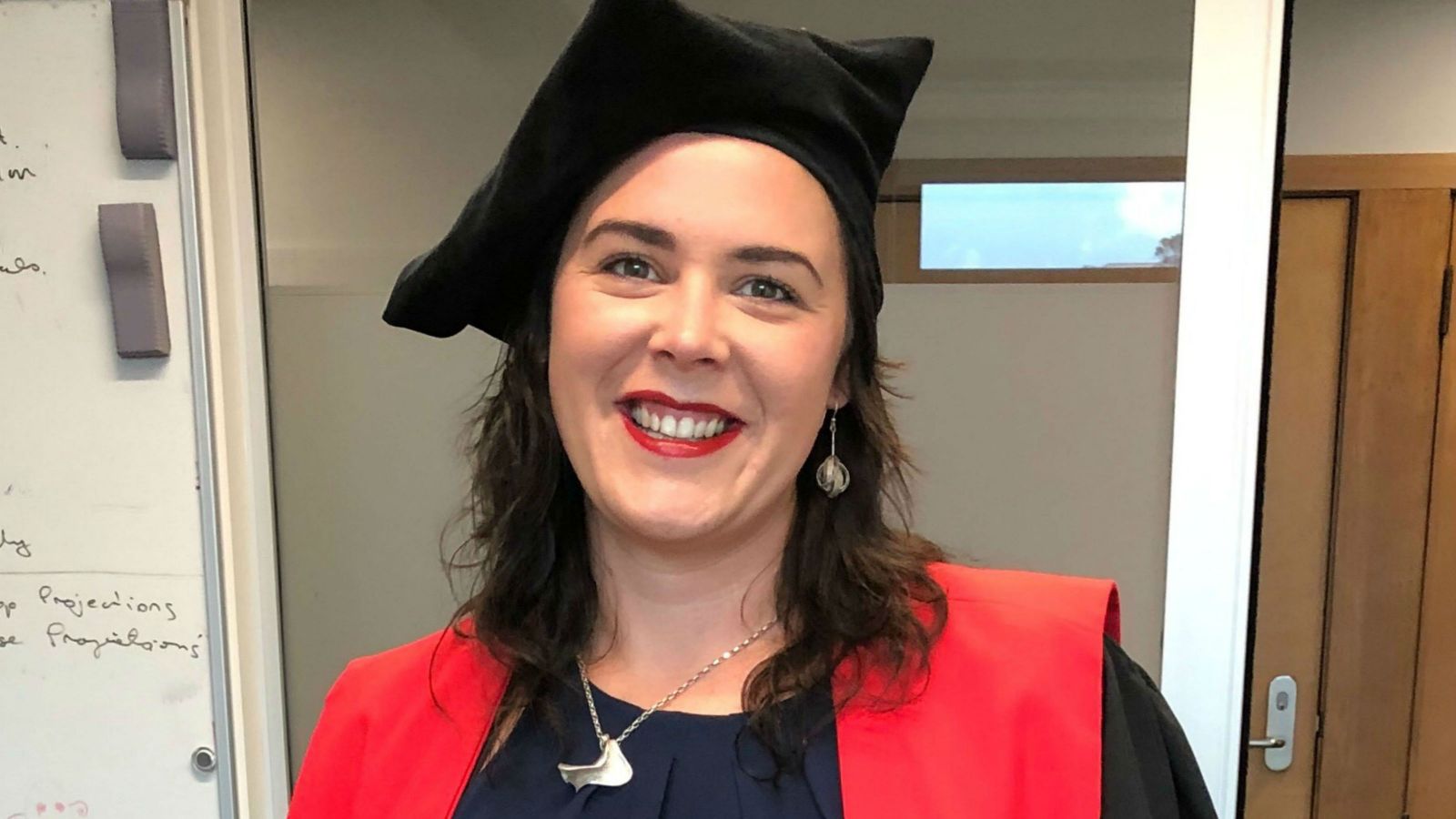 Georgia Grant
Georgia's PhD research was one of three named on the Dean's List when she graduated this week with her PhD in Geology. The Dean's list is for doctoral thesis considered to be of exceptional quality and Georgia was joined on the list by two other School of Geography, Environment and Earth Sciences graduates, Kelle Howson and Laetitia Roach.
Georgia was selected to be the student speaker at the Postgraduate Dinner and as well as graduating, she is currently busy working to publish the results of her PhD.
She has spent the past three years working at the Antarctic Research Centre. "The Antarctic Research Centre, which has an amazing international reputation, was the obvious place to do this, and I was lucky enough to be funded for my PhD by the Marsden Grant awarded to my supervisors, Professor Tim Naish and Dr Gavin Dunbar."
Throughout her PhD, Georgia studied climate cycles that took place between 3.3 and 2.5 million years ago.
"Earth goes through natural climate cycles which are influenced by its orbit around the sun and cause changes in solar radiation over tens of thousands of years. These cycles in turn have caused the polar ice sheets to melt and grow, driving changes in global sea-level of up to 100m," Georgia says. "For my doctorate, I wanted to work on the geological evidence of these past sea-level changes recorded in New Zealand's world-famous Whanganui Basin and try to reconstruct the timing and magnitude of sea-level changes 3 million years ago, which was the last time Earth's climate was as warm as it will be in the coming decades.
By analysing sediment samples from Whanganui Basin, Georgia was able to confirm the strong link between climate cycles and sea-level change in New Zealand. She also developed a novel method of using the grainsize of the sediments to estimate past changes in water depth.
Her work shows that global sea-levels rose by as much as 25m above present day levels due to melting of parts of the Antarctic ice sheet. This melting happened under warmer climate conditions when carbon dioxide levels in the atmosphere were similar to today–400 parts per million. This work provides insight into what might happen to global sea-level if we keep carbon dioxide above this level with the on-going burning of fossil fuels, Georgia says.
"Of particular concern is that marine parts of the Antarctic ice sheets appear to be extremely sensitive and will melt when global temperature is 2-3 degrees higher than pre-industrial times," Georgia says. "Earth has already warmed 1 degree above pre-industrial levels".
Georgia's research adds to work by previous Antarctic Research Centre student Dr Molly Patterson, whose research was based on sediment cores from Antarctica and showed evidence for large-scale changes in the ice sheet at the same time Georgia was seeing sea-level fluctuating by 20 odd metres in Whanganui Basin.
"I was able to build on Molly's previous work, as well as the work of Master's student Juliet Sefton," Georgia says. "It was great to be able to develop further the excellent work of my fellow Victoria University of Wellington students and help contribute towards our understanding of climate change with my fellow women in STEM."
"We've published some of the results already, but there are more publications to come," Georgia says. "I'm also looking for postdoctoral work to keep studying in this area and learning more about changes in Earth's climate cycles."