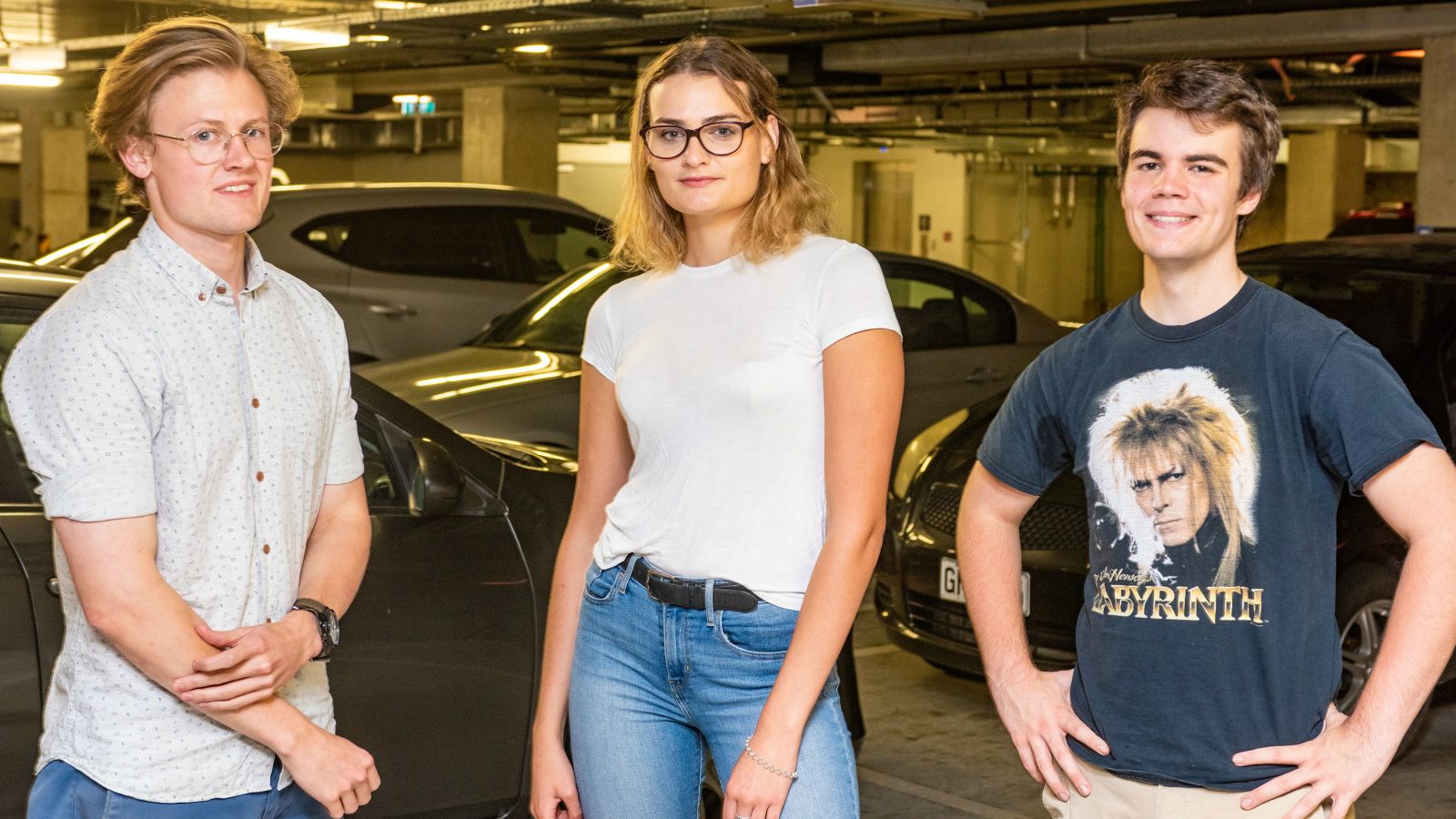 Victoria Entrepreneur Bootcamp graduates Keagan Kuhn, Kirstin Smith and Conor Grice have launched their new carpark rental business.
Conor Grice, Kirstin Smith and Keagan Kuhn developed their carpark sharing collective, Parallel, while taking part in the Victoria Entrepreneur Bootcamp at BizDojo over summer.
Parallel matches people who have spare carparks in the city—in residential and commercial buildings and private driveways—with commuters wanting to hire carparks on a weekly basis.
Conor says it's not the first carpark collective in the country—an Auckland company has already taken that honour. But they wanted to bring the idea to Wellington where the supply of carparks has decreased significantly since the 2016 Kaikōura earthquake.
During the Bootcamp, the team undertook market research to better understand Wellington's parking problem.
"We found that prior to the earthquake, Wellington's parking problem was bad, but it was manageable," says Conor.
"On a weekday, it took about 20–30 minutes to find a park, which could cost as little as $30 a week. When the earthquake hit, it took a lot of carparks out of the city and gave one carpark company a monopoly on parks in the CBD. It became harder to find a carpark and prices shot up overnight to around $70 to $80 a week.
"But when you look around the city, there's not actually a lack of parks. When you drive into a parking building you often find that the first couple of levels are empty with 'reserved' signs on the carparks."
Kirstin says the team's goal is pretty simple. "We want to end the worst part of every car owner's commute—the parking. Motorists are struggling to find parks in the city and are frequently being overcharged. We want to offer a cheaper and easier alternative."
Parallel already has its first clients and is now looking at expanding the customer base.
Its goal is to cultivate a portfolio of 400 carparks in Wellington, with the long-term aim of expanding to other centres in the region.
Keagan says the vision is to open the shared economy further by allowing customers to share their carpark with others when they're not in use. "We want Parallel to be the connecting entity for people to find and reserve carparks for short or long-term on a grand scale."
During the three-month bootcamp, the trio cultivated their business idea, undertook market research, gained advice from established entrepreneurs and business professionals, and learnt the basics of business.
Keagan says the bootcamp was a great help getting the idea off the ground.
"It helped us create long-term connections with other entrepreneurs at BizDojo, and develop a network of people in the business world from which we can seek advice."