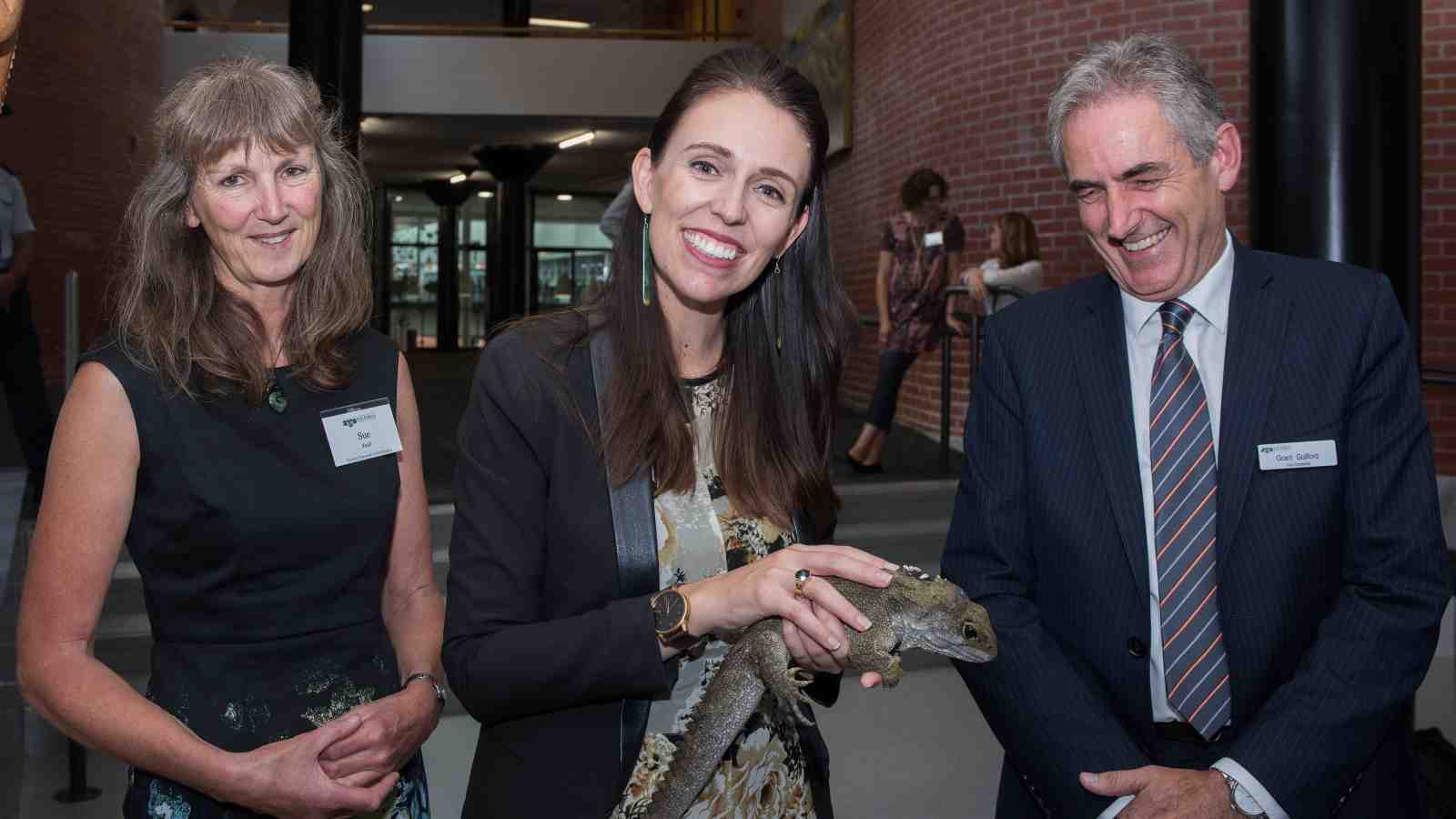 Situated on Kelburn Parade, the building has been designed to reflect international best practice, including collaborative laboratory and learning and teaching environments. It boasts three large collaborative learning spaces, research areas, a 220-student lecture theatre, two large-scale, open and adaptable labs, and four smaller undergraduate teaching labs.
Speaking at the opening ceremony, Vice-Chancellor Professor Grant Guilford said "the opening of this unique building marks the achievement of a significant milestone towards Victoria's goal of becoming the pre-eminent institution at which to study science in New Zealand".
The name Te Toki a Rata comes from the legend of Rata, a story with a strong connection to Aotearoa New Zealand's cultural and natural heritage that tells of the need to adopt appropriate methods in order to succeed in one's task.
Serving as a gateway to our science precinct for staff, students and the community, Te Toki a Rata will allow important scientific research being undertaken at Victoria to be more visible and accessible.
The opening ceremony was attended by staff, students and stakeholders, including former Tertiary Education Minister Hon Paul Goldsmith.
After the formalities were over, the Prime Minister had the opportunity to hold Spike the tuatara who, along with the University's other tuatara, will soon be relocated to a new enclosure in Te Toki a Rata.