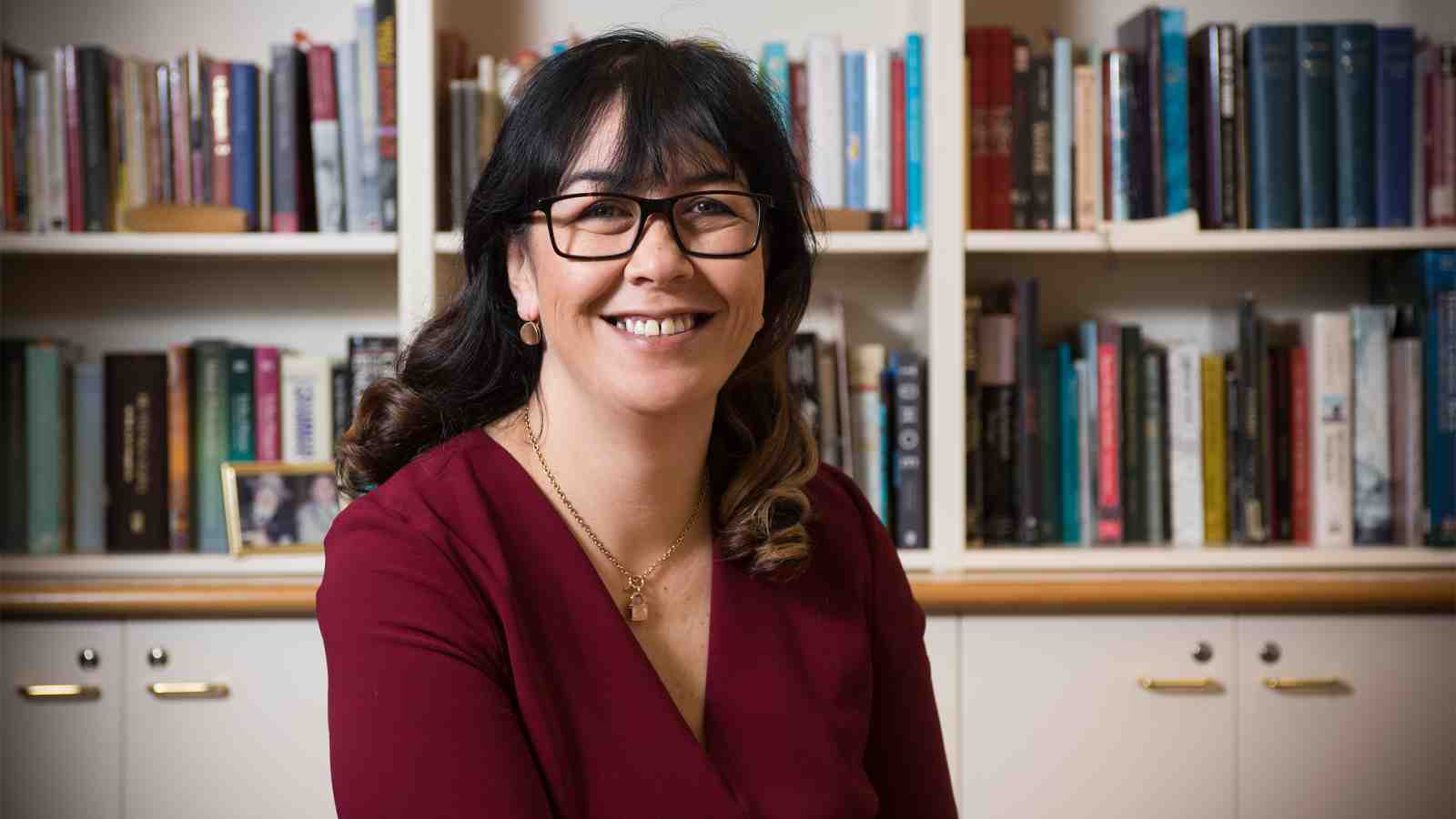 Victoria's Deputy Vice-Chancellor (Māori), Professor Rawinia Higgins.
Ko taku reo taku ohooho
My language is my awakening
Forty-five years ago, a group of Māori and Pākehā students started a movement to revive, invigorate and awaken people to the importance of te reo Māori with the delivery of a petition to Parliament.
The Māori Language Petition was supported by 33,000 people—making it one of the country's most supported petitions—and sparked a multitude of initiatives that continue to change the cultural and linguistic landscape of Aotearoa.
How did the petition come about? Who was involved? And what are the changes that have occurred since that important act?
This is a story that hasn't been well told, but was highlighted at Te Atakura o te reo Māori: Celebrating forty-five years of the Maori Language Petition—a symposium held this week at Victoria University of Wellington's Te Herenga Waka Marae.
Victoria is also where the story begins, or at least an important part of it.
In 1969, a group of students with very little te reo Māori between them met at the University's tennis courts to practise Māori every week. Led by 'Koro' Te Kapunga Dewes (Ngāti Porou), they called themselves Te Rōpū Reo Māori/Te Reo Māori Society (TRMS) and they aimed to develop and revive their language through action.
Developing their language skills and increasing people's awareness of te reo Māori and tikanga Māori over the ensuing years, on September 14, 1972 the Society and Auckland protest group Ngā Tamatoa delivered a petition to Parliament urging the Government to provide broadcasting and educational opportunities for te reo Māori.
The petition was a success and led directly to the Government introducing optional te reo Māori in primary and secondary schools. A one-year training course for native speakers was also established to address the shortfall in qualified teachers.
"Te Reo Māori Society members were change agents who influenced the political spectrum—from education to broadcasting—and the community," says Vincent Olsen-Reeder, Pukenga/Lecturer at Victoria's Te Kawa a Māui/School of Māori Studies and a key organiser of the symposium.
"One of the initiatives we are working on at the moment is to instil the idea in our students that they too can and should be involved in the Māori language revitalisation movement, just like this important group was and still is to this day."
The group delivering the petition was also pivotal in establishing Māori Language Day the same year — which was extended to Te Wiki o te reo Māori/Māori Language Week in 1975.
"A lot of te reo Māori revitalisation initiatives came out of the petition, including Kōhanga Reo, Kura Kaupapa (Māori-language immersion schools) and broadcasting opportunities," says Victoria's Deputy Vice-Chancellor (Māori), Professor Rawinia Higgins, who earlier this year won an award for her contribution to te reo Māori revitalisation.
"Māori university students from across the country came together with the petition to raise critical awareness about the lack of te reo Māori in schools, and I think what's significant about that is many of these students were first or second generation urban-migration Māori, many of whom had no te reo Māori in their whānau and this was their call to arms to rectify language loss in their whānau."
A major milestone in the revitalisation movement came in 1984 when Ngā Kaiwhakapūmau i te Reo/ Wellington Māori Language Board lodged a claim—known as Wai 11—with the Waitangi Tribunal to confirm te reo Māori as an official language of New Zealand.
The Māori Language Act 1987 made te reo Māori an official language and set up Te Taura Whiri i Te Reo Māori/Māori Language Commission.
"One of the significant aspects of the petition for people like myself is that it's helped to inform us and consider where to next for te reo Māori," says Professor Higgins.
"We have a new piece of legislation—Te Ture mō te Reo Māori/The Māori Language Act— aimed at reinforcing the status of the Māori language in New Zealand. We have a new understanding around the language and its revitalisation, and around the contributions both communities and the Crown can make towards language shift."
Read the original article on Newsroom.