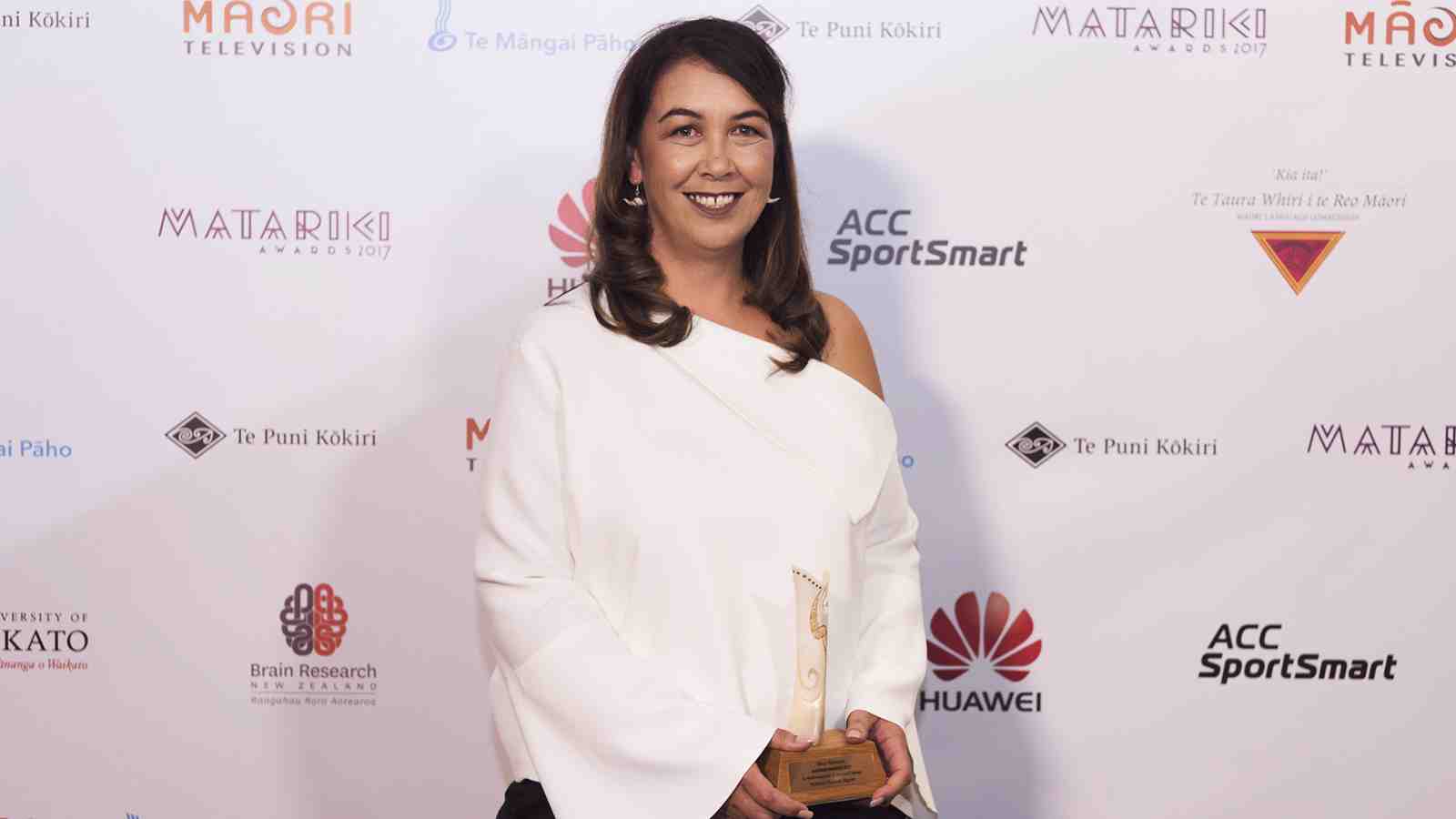 Professor Higgins won the Te Waiti award for te reo and tikanga at the 2017 Matariki awards, which were announced at a ceremony at the Auckland War Memorial Museum on Friday and broadcast on Māori Television. The awards, supported by Te Puni Kōkiri and Māori Television, celebrate outstanding Māori success and achievement across a broad range of fields and industries.
Professor Higgins said she was humbled to receive the award, which was in recognition of her work to revitalise the Māori language, including her leadership on many research projects, drafting the Māori Language Act 2016 and in a range of advisory roles.
"From a Victoria perspective it was great to receive an award alongside one of our alumnus, Taika Waititi, who won the supreme award, and other Māori people with amazing achievements such as Lisa Carrington and my old principal Dame Georgina Kingi. It's humbling to be in such illustrious company."
Professor Higgins says te reo Māori has always been at the centre of her work because it is fundamentally important for Māori development and being able to achieve better outcomes for Māori. Language and tikanga are integral to the strategic outcomes framework, Mai i te Iho ki te Pae, which her office has developed since she took up the role of Deputy Vice-Chancellor (Māori) a year ago.
"The University has committed to the language and tikanga and the Treaty in its strategic plan and I see it as my role to provide strategic leadership to ensure we achieve the outcomes we are looking for, not just for Māori but for the University as a whole."