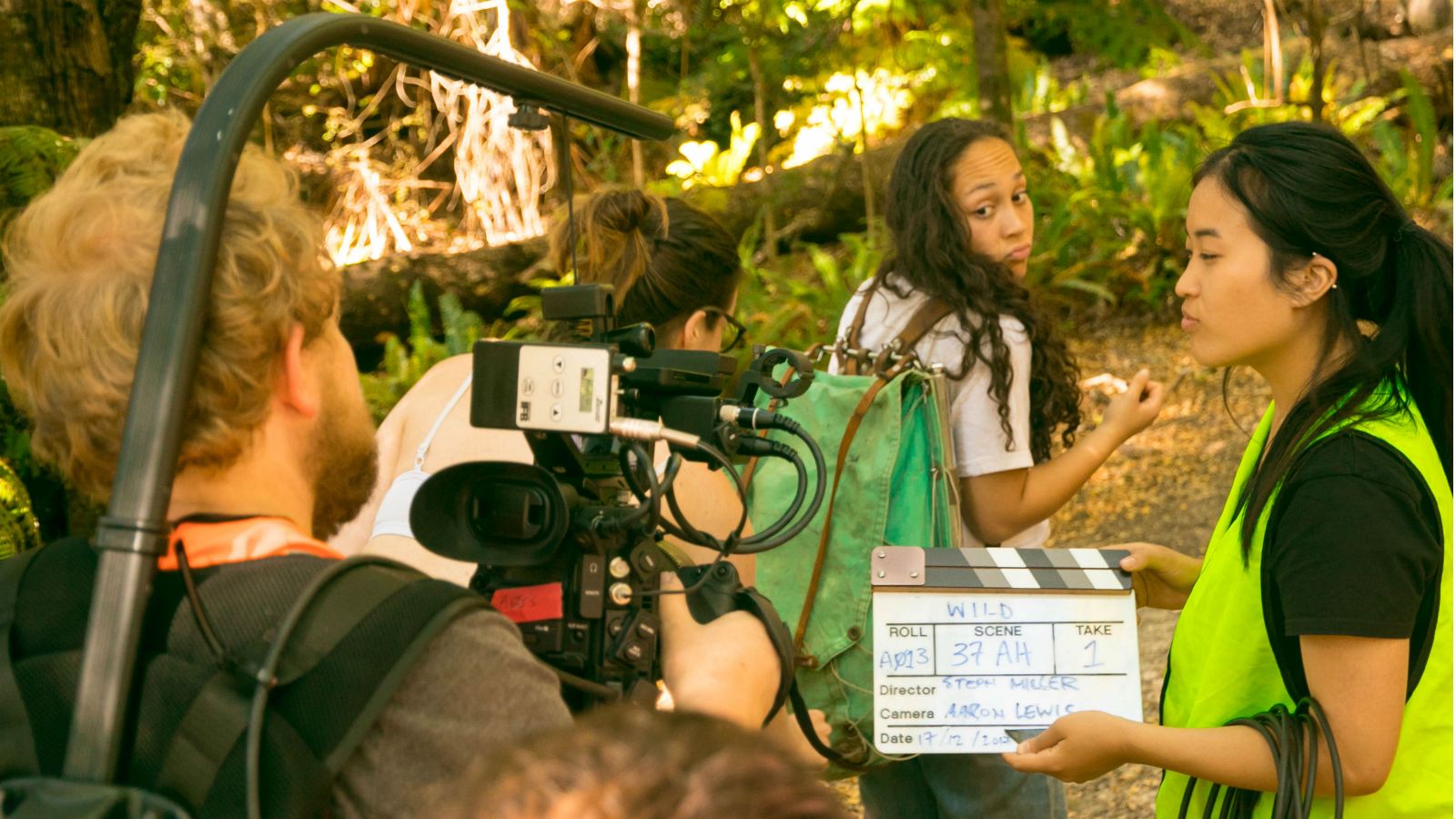 On the set of Wild, directed by MFA(CP) Film student Steph Miller.
Victoria University of Wellington's new Master of Fine Arts (Creative Practice) (MFA(CP)) is preparing students for this eventuality by allowing them to explore the boundaries of their imaginations in partnership with some of Wellington's top creative talent.
An industry-focused creative arts degree, the MFA(CP) was established to inspire collaboration and innovation through highly intensive practical training. The degree has four streams—Film, Theatre, Music, and Design—and offers students the opportunity to build networks in Wellington's competitive creative industries, develop specialist skills, and gain an understanding of creative processes.
Dr Paul Wolffram, director of the Miramar Creative Centre where the Film and Music streams are taught, says the MFA(CP) represents an exciting new direction for the University.
"The MFA(CP) is an industry training degree—a Master's programme designed to take top students and prepare them for what can be a difficult industry to get into. We provide them with opportunities that will help them discover where they can fit in the professional world of the arts."
For their end-of-year projects, students across the four streams are teamed up with one another and with other Wellington creative practitioners to create exciting new works. Each is able to choose a project that focuses on where they want to go in their careers, whether that means producing and directing a film, designing a multimedia performance, or engineering the soundtrack for a computer game.
Liam Reid from the Music stream worked with Film students Steph Miller and Shu Run Yap on Wild, a short film that explores post-traumatic stress disorder. Liam says a highlight was recording with a chamber orchestra assembled from some of the top talent from the New Zealand School of Music—Te Kōkī orchestra. "It was exciting to work with a variety of instruments and create a work that demonstrates the ambition and scale that I'm capable of," he says.
Theatre students Liam Kelly and Sam Tippet won two Fringe Festival awards for their MFA(CP) show, How to Write an Album in 12 Hours. Liam says, "The programme taught me so much about the business side of theatre and how to manage myself as an artist. I'm now keen to take the show on tour nationally, perhaps even internationally."