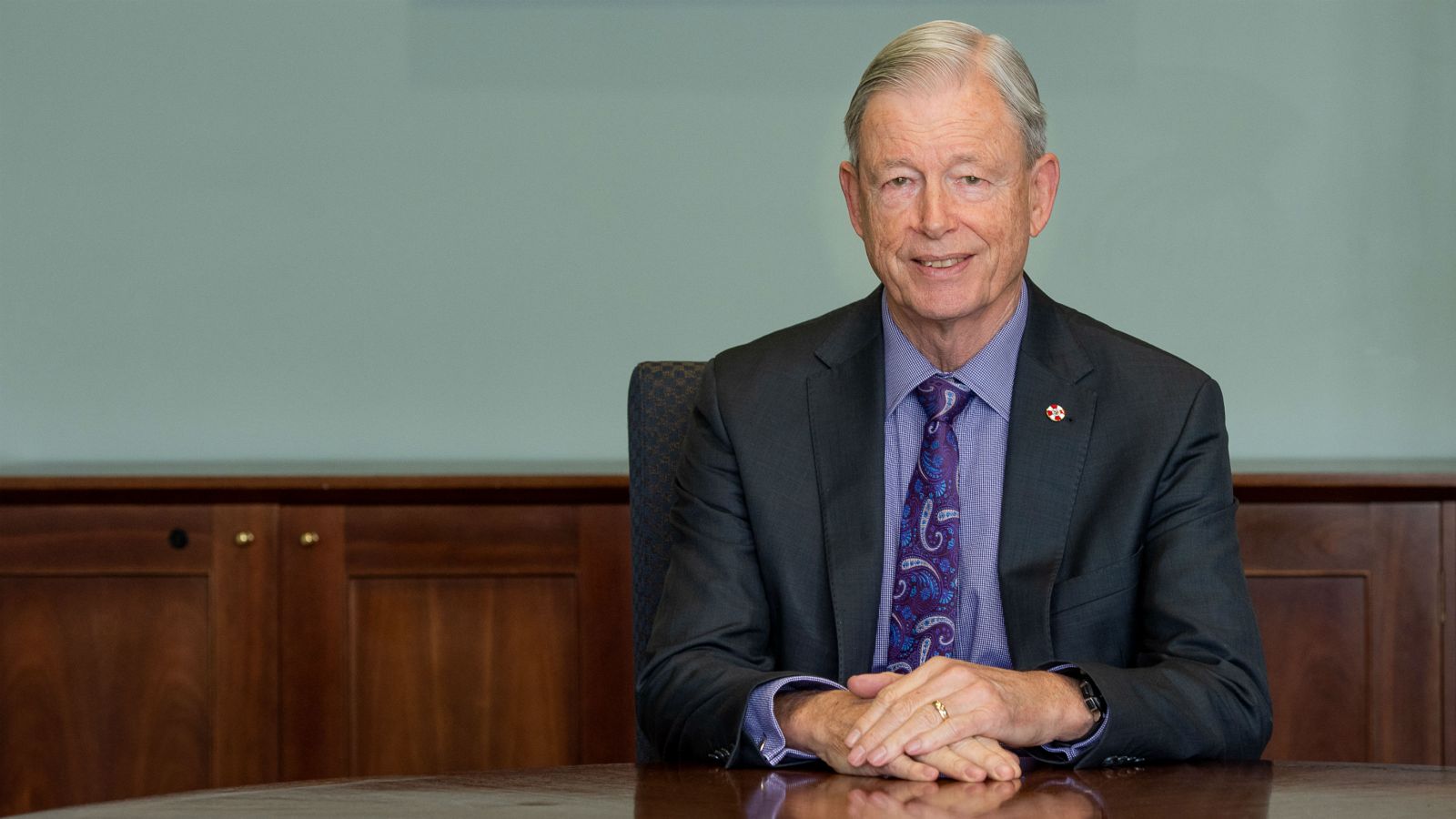 The Victoria University of Wellington alumnus returned to his alma mater in 2015 as Professor of Health Policy and chair of the team leading the University's newly-established 'improving health and wellbeing in our communities' area of focus. The pan-university group quickly decided a faculty with a nonmedical focus was the right direction in which to head.
"We are a start-up—that's exactly what we are," says Gregor of the new Faculty, which was launched in 2017. "It's edgy. That gives us every encouragement to drive hard and build something worthwhile for the University.
"We felt it was important to have a faculty of health in the capital city, with a national and global outlook. It's a faculty that's right next to key ministries—that's a huge advantage."
The Faculty brings together the University's existing Graduate School of Nursing, Midwifery and Health with a new School of Health and also incorporates the Health Research Services Centre. In September 2017 they were joined by the Centre for Women's Health Research / Te Tātai Hauora o Hine, which has a focus on health and wellbeing of Māori women.
The new entity has been a standout success, to the extent that it had to seek larger lecture spaces when enrolments in the new Bachelor of Health qualification came in at double the target at the beginning of 2018.
Even more pleasing was breaking through the diversity targets. A quarter of all enrolments in the Bachelor qualification in 2018 are Māori and Pasifika, 85 percent are female, and half are students who are the first in their families to forge a path to university.
Gregor says there's a huge untapped interest in health and wellbeing from Māori and Pasifika people.
"Here is an opportunity where they can make a difference in the health of their communities. I think these young people will be leaders in their communities, iwi, non-governmental organisations, and so on."
Gregor brought to the role years of high-level health sector experience, including as a GP, chair of two district health boards, and governance roles in PHARMAC, ACC, and WorkSafe New Zealand. During 2018, he was also the lead reviewer for the Independent Assurance Review of the National Bowel Screening Programme. That group reported to the Director General of Health in July.
In addition, the Faculty is deep in the development of new Master's programmes that will offer pathways for the current Bachelor of Health students as well as attract new students.
"To lead a team of people to achieve an outcome that I think so far has been successful—it's extraordinarily satisfying. I wouldn't do it if it wasn't."
For relaxation, there is always running. With 20 marathons and three Coast-to-Coasts under his belt, Gregor now competes in the World Age Group Championships as a triathlete.
"It doesn't sound it, but I think it's relaxing. But I have to be very organised, no doubt about that."