Migoto Eria
Manager Iwi Development / Pouwhirinaki ā-Iwi, Te Papa Tongarewa
Ba(Hons) Well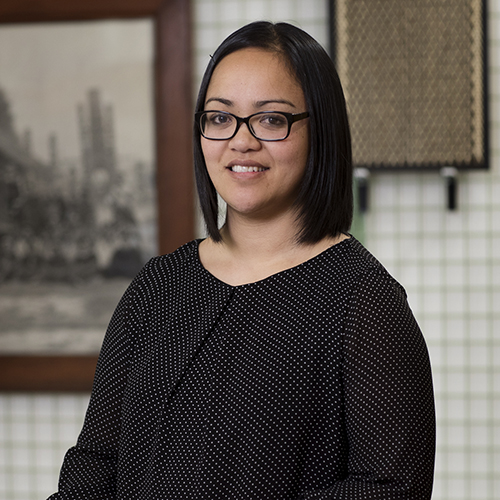 How would you describe your student experience at Victoria University of Wellington?
It was busy, full-on, and there was lots of study to do! I learnt to spend as much time as possible to get study hours in.
It really helps!
What have you been doing since graduating?
I've taught te reo Māori at a range of schools, worked at the Māori Language Commission as a lexicographer, became an editor at Learning Media for the Māori-medium team, became a mother, and worked as a museum curator.
What's been a highlight of your career so far?
Having the opportunity to travel to Los Angeles to speak at an indigenous conference with a panel of other indigenous curators.
What do you love about your current role at Te Papa?
Being able to maintain and create relationships throughout the museum sector in promoting the importance of tikanga in museum practice. We get to support communities and iwi in networking and taking care of their taonga.
Why do you think health and wellbeing are so important for society?
Health and wellbeing, as I've come to understand in recent years, means more than being physically fit and able to perform your job. In roles where I've been engaged with taonga Māori (traditional Māori artefacts) in museums, health and wellbeing also stretches to include spiritual wellbeing, known as taha wairua, because working with Māori artefacts also means working with ancestral treasures and stories. The care of taha wairua in this sense is critical not only for oneself, but also for visitors who interact with exhibitions and programmes.
Benjamin Johnson
Freelance photographer and co-founder of the Free Store
BCA, BSc Well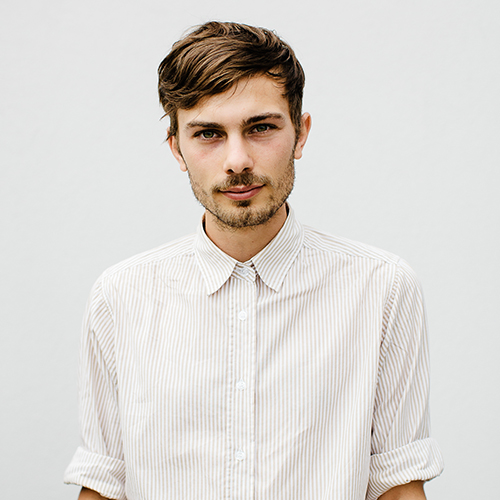 What have you been doing since graduating?
In 2010, I co-founded the Free Store here in Wellington—it's an inner-city non-profit venture, redistributing quality surplus food to people in need each day. Every year, we rescue $3.5 million worth of food and feed more than a hundred people each night from a variety of backgrounds: the homeless, unemployed, university students, refugees and immigrants, the elderly, and those struggling with physical and mental health.
What was the most useful thing you learnt at the University?
University taught me that no one was going to do the mahi for me, it was all on my shoulders.
What's been a highlight of your career so far?
With regard to the Free Store, I've had the pleasure of equipping and journeying alongside many communities around New Zealand and beyond to spread our kaupapa. There are now nine Free Stores nationwide, with Christchurch, Sydney, and London in the pipeline.
What do you love about your work?
I love that I have creative outlets but also a deep-rooted, grounding commitment to my community here in Wellington.
What are some of the challenges of your job?
Being self-employed and running a non-profit organisation are incredibly challenging at times, particularly in regard to time management, efficiency, and professional development. In most areas of my working life, I have played the role of pioneer, charting unknown territory and largely making it up along the way.
Why do you think health and wellbeing are so important for society?
Holistic wellbeing provides the solid foundation to be, and do, all that is essentially human. There really is no flourishing without it. Relationships are where it all begins. In the Free Store community, we place mutually transformative relationships at the heart of everything we do, seeking to uphold the mana of all involved—whether giving or receiving, rich or poor. The marginalised and vulnerable are not problems to solve, but friends to know.