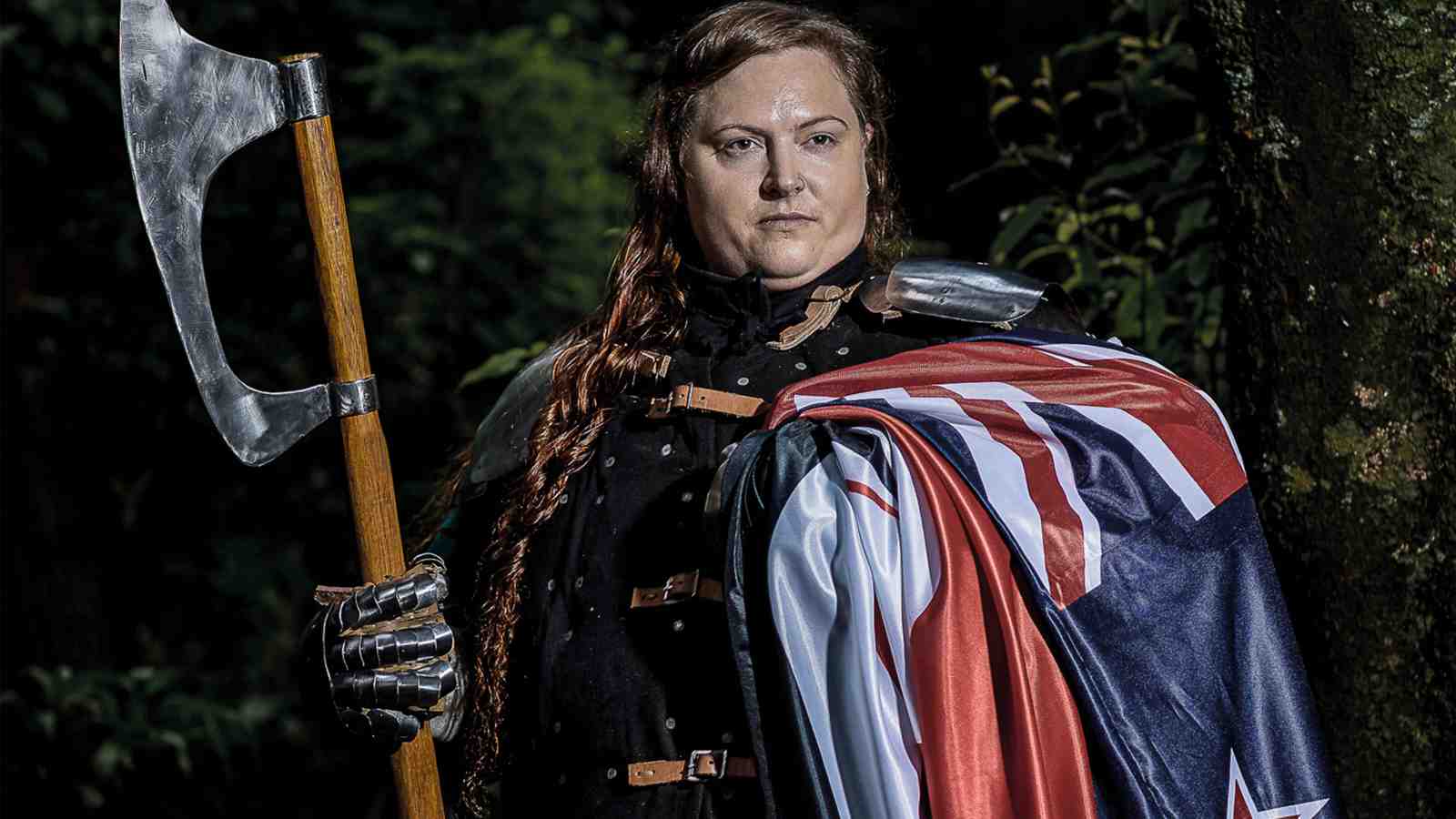 Dayna Berghan-Wyman (Ngati Kahu)
"It was an accident really. I only took the course because I couldn't get into another one that I'd really wanted to take. But Old English turned out to be fascinating—full of fighting, drinking and people getting their heads cut off and miraculously still being able to talk.
"I got interested in that entire world and soon after became involved with a medieval re-enactment society close to campus. One thing led to another and earlier this year I ended up competing in Denmark in the women's poleaxe division. Unfortunately, I didn't place but it was an amazing experience and I'll be trialling again for New Zealand's team for next year's tournament."
According to Dayna, people get involved in medieval combat societies for various reasons, including the camaraderie, the fun of dressing up and the appeal to the Kiwi instinct for DIY—necessary for making your own armour, weapons, banners and clothing.
Outside the arena, Dayna runs her own business and is involved in a range of projects, including the United Nations Women National Committee Aotearoa New Zealand and Victoria University's Alumni as Mentors programme.
"It's been a thrill mentoring Victoria undergraduates. It's a chance for them to get some advice and extra perspective on where their studies might take them and how to prepare themselves for their career.
"It's particularly satisfying when I have female students to mentor because I get to take them along to board meetings of the UN Women National Committee. It's likely to be their only experience of a board-level meeting made up entirely of women—all of whom have done amazing things in government, business, the arts and so on.
"The main thing I try to communicate to all of the mentees I work with is to remain open-minded about where their career might lead. You simply don't know where those weird and wonderful interests could take you."