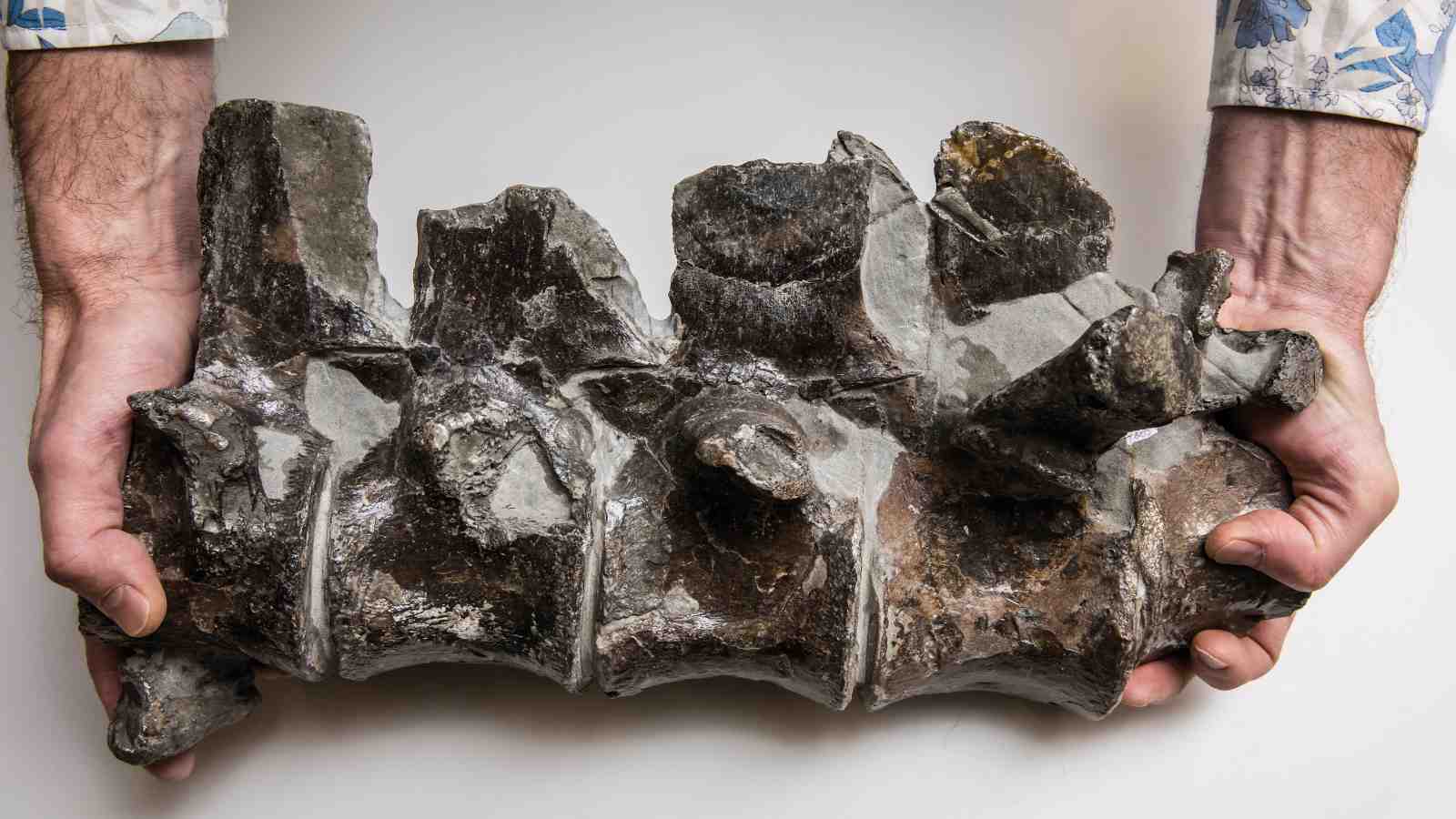 We know that dinosaurs roamed the North Island, but do the ravines and forested mountains of Te Urewera hide other fossil dinosaur tāonga that can enrich our knowledge of ancient New Zealand?
James will join forces with GNS Science in a project led by Tūhoe to explore potentially fossil-bearing rock formations in Te Urewera. He says the project was inspired by earlier research to develop a geological map of Te Urewera.
"The assistance of Tūhoe was absolutely critical to the success of that project. We relied on their knowledge of the area and help with accessing parts of the region—often on horseback—that we wouldn't have otherwise been able to."
The geological map revealed the presence of a type of rock formation that had yielded dinosaur fossils in nearby areas, and James saw the potential to inspire a future generation of scientists and technologists.
"Fossils are a great way to start a conversation. They spark the imagination. The Tūhoe people are interested in learning more about the pre-human history of their land. They also see the potential this has to involve their young people in, and get them excited about, science."
The project was one of three to receive funding through the Government's Vision Mātauranga Capability Fund, which invests in programmes that help iwi development for the benefit of New Zealand.
"The funding will allow us to run field trips with teams of geologists and members of Tūhoe. In addition to looking for fossils, we're focused on building up Tūhoe knowledge and capability in this space so they can continue this research into the future."