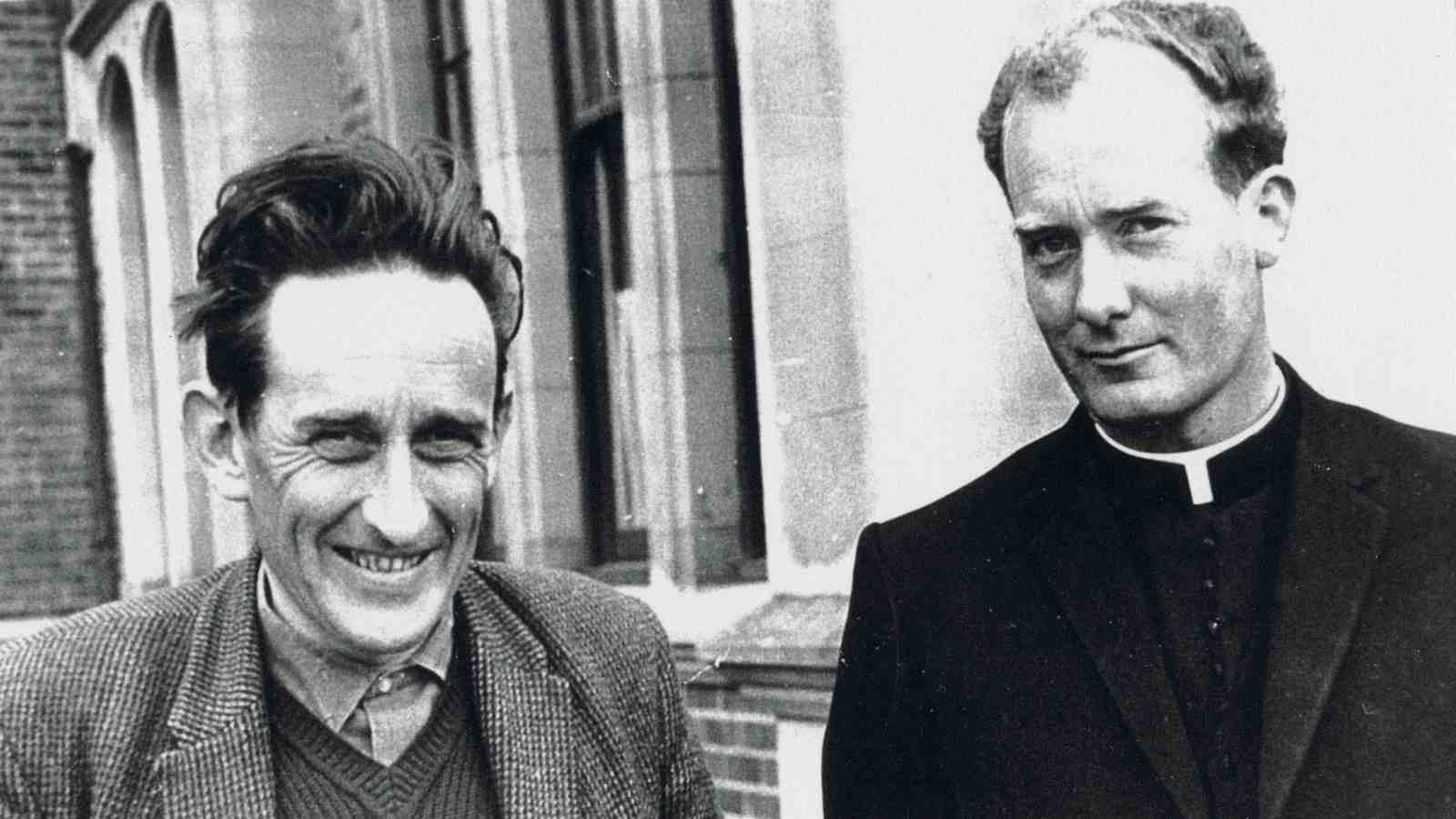 James K Baxter and Dr John Weir.
Research for James K. Baxter: Complete Prose began in 1965 when John produced a bibliography of Baxter's poetry and prose. Through a shared interest in literature and religion, Baxter and he became close friends and confidants. His determination to edit the prose came while en route to Baxter's funeral in Jerusalem (on the Whanganui River) with a mutual friend and Baxter's biographer, Frank McKay, one hot day in 1972.
"Frank was so overwhelmed by sadness that he drove much of the way with the heater on. The extra heat may have helped me focus on how I could contribute to the publication and promotion of the writing of a remarkably talented friend who had died young."
Through his previous research, John knew that little of Baxter's writing was published in book form. Although primarily known as a poet, Baxter was also a prolific prose writer.
Three of the volumes of Complete Prose contain all of Baxter's published and unpublished prose: a novel, short stories, numerous articles, book reviews, letters to editors, prayers, reflections, biographical accounts and more. The fourth volume contains a 150-page biography of Baxter, written by John, with notes and sources for Baxter's prose.
John says the prose tells the reader much about Baxter as a person.
"The quality which he regarded as most essential in writing was honesty. He doesn't gild the lily. So his prose tells us that he was an honest man, a conflicted man, a man who felt a compulsive obligation to help people who were being trodden underfoot by the industrial, political and social juggernauts of our times. And it reveals that his preferences and prejudices were lifelong—the opinions and values which he held as a young man in his late teens and twenties weren't greatly different (though less urgently expressed) than those he held late in life."
When asked to single out a favourite period of Baxter's prose writing, John points to the writing done at Jerusalem. "These are powerful prose narratives, usually written as the basis of a talk to some group or other. At times the power of the narrative and exhortation seems as great and as profound as anything I have read in English literature."
John says it is satisfying to have completed Complete Prose but his focus on Baxter continues with his work on the complete poems, of which he estimates Baxter wrote 3,000.