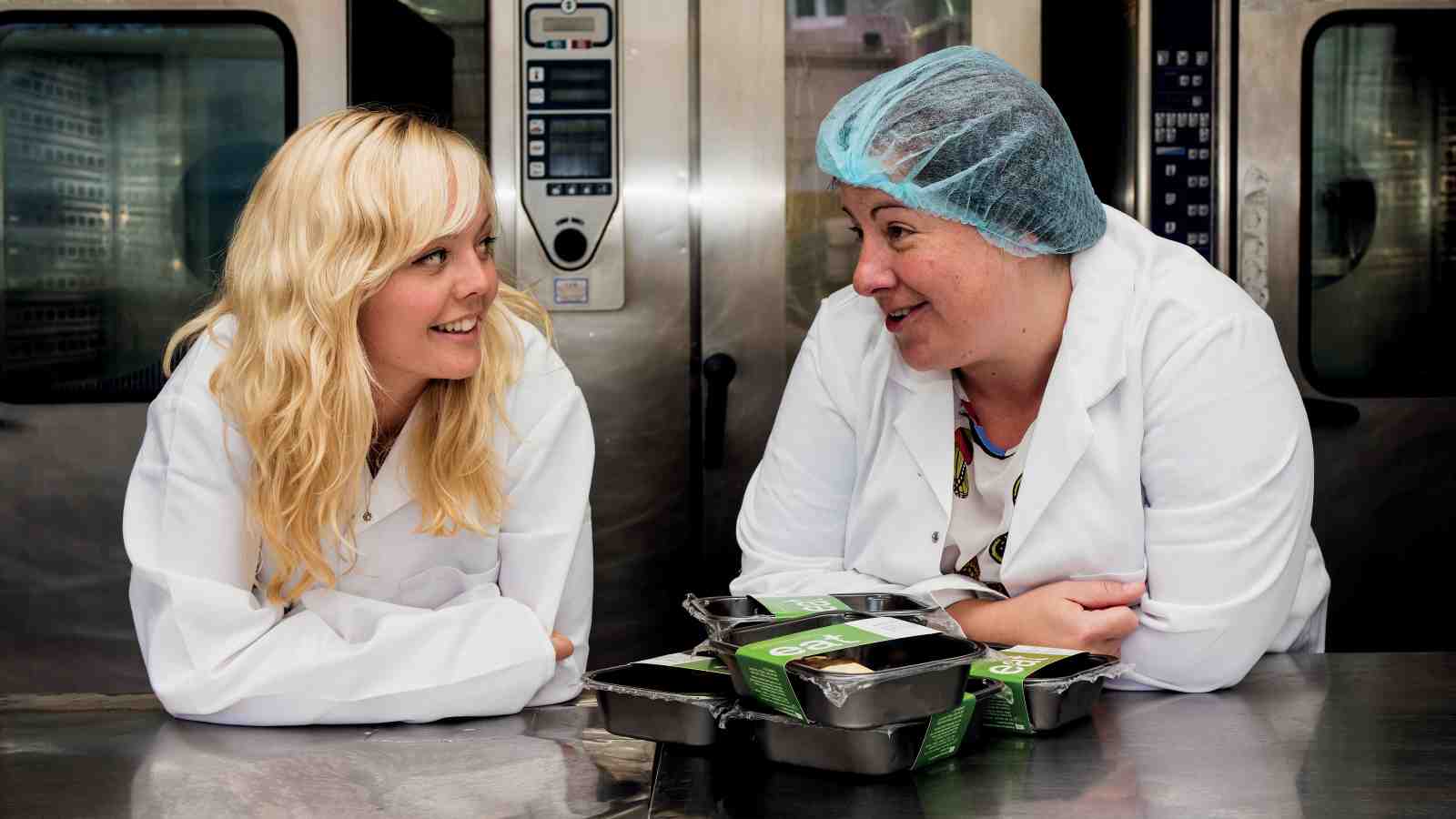 Student Kallie French with Alison Macaulay, business partner and daughter of Margaret Macaulay.
Eat.co.nz, a company that delivers fresh home-cooked meals to people's doors, was one of eight Wellington businesses that provided real-life experience for 249 third-year students completing a Strategic Marketing Management paper. The students' brief was to work with a business to create a strategic marketing analysis and a plan looking to the future.
'Eat Together' is the brand suggested by student Kallie French, which would involve cooking meals for families of up to five rather than the usual single-serve options, encouraging families to eat together at the table.
"I love the name and the idea, which will help us tap into a different market," says Margaret Macaulay, managing director of eat.co.nz, who plans to launch the new product in the next few months.
For the assignment, which is likely to become an annual course requirement, students were divided into groups and allocated a business with which to work.
Business representatives came to a tutorial at the University to talk about their strategic issues, enabling students to ask questions. Once the students had completed their strategy, they made formal presentations to their business.
"In a business school, I think it's incredibly important to students to have some real-world experience, which is why we chose to use actual companies," says the course coordinator, Dr Janine Williams.
"Students I talked to said they learned so much and enjoyed the practical application. They found it challenging, but more engaging and rewarding because they were dealing with real issues and constraints."
Cath Randall, from Grow Wellington, helped Janine to identify businesses to participate in the project, and says feedback was positive.
"Not only did the students benefit, many of the businesses remarked on how impressed they were by the students' insights and ideas," she says. "This kind of experience is invaluable for students before they enter the workforce."