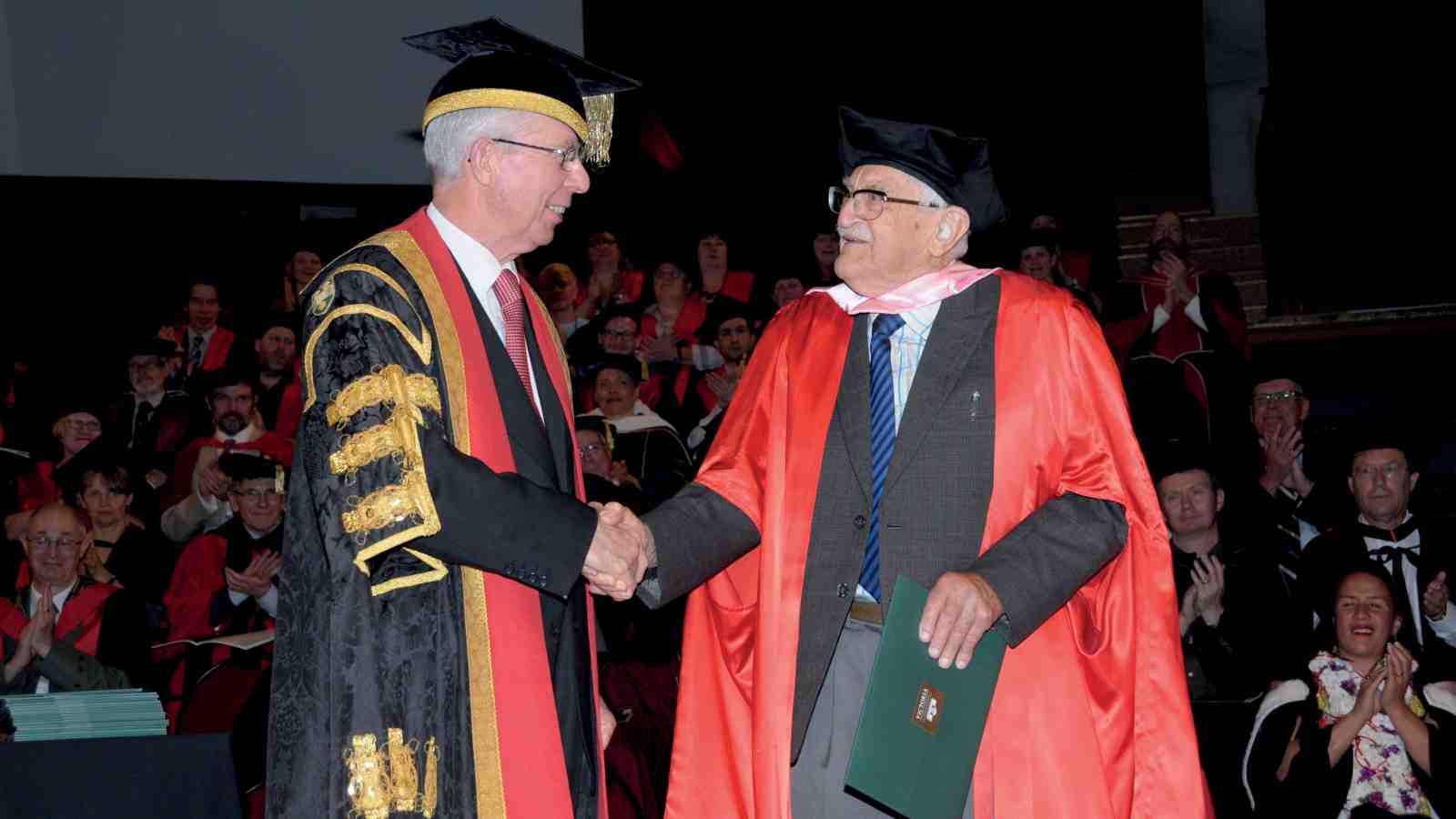 Dr Noel Barnard receives his honorary doctorate from the then Chancellor Ian McKinnon.
The 92-year-old travelled to Wellington from his Canberra home especially for the graduation ceremony.
Noel completed his undergraduate studies in History and Geography at Victoria University. He then moved to Sydney and was awarded one of the first PhD scholarships offered by the Australian National University (ANU), specialising in Chinese studies. He went on to become the university's first graduate in Chinese history and subsequently enjoyed a highly successful academic career at ANU for more than 50 years.
Over the years, Noel has become internationally renowned for his knowledge of early Chinese history and archaeology, in particular metallurgy. His focus has been on the interpretation of inscriptions, especially those found on the bronze vessels of the Zhou dynasty (110–221 BCE).
He has published more than 70 research articles and papers, including 13 publications of monograph or book size. In 1970, in recognition of the extensive contribution he has made to his field, he was elected Fellow of the Australian Academy of Humanities. Noel's forthcoming book Inscriptions of Chin and the San-Chin, Chung-shan and Yen represents the culmination of seven decades of research.