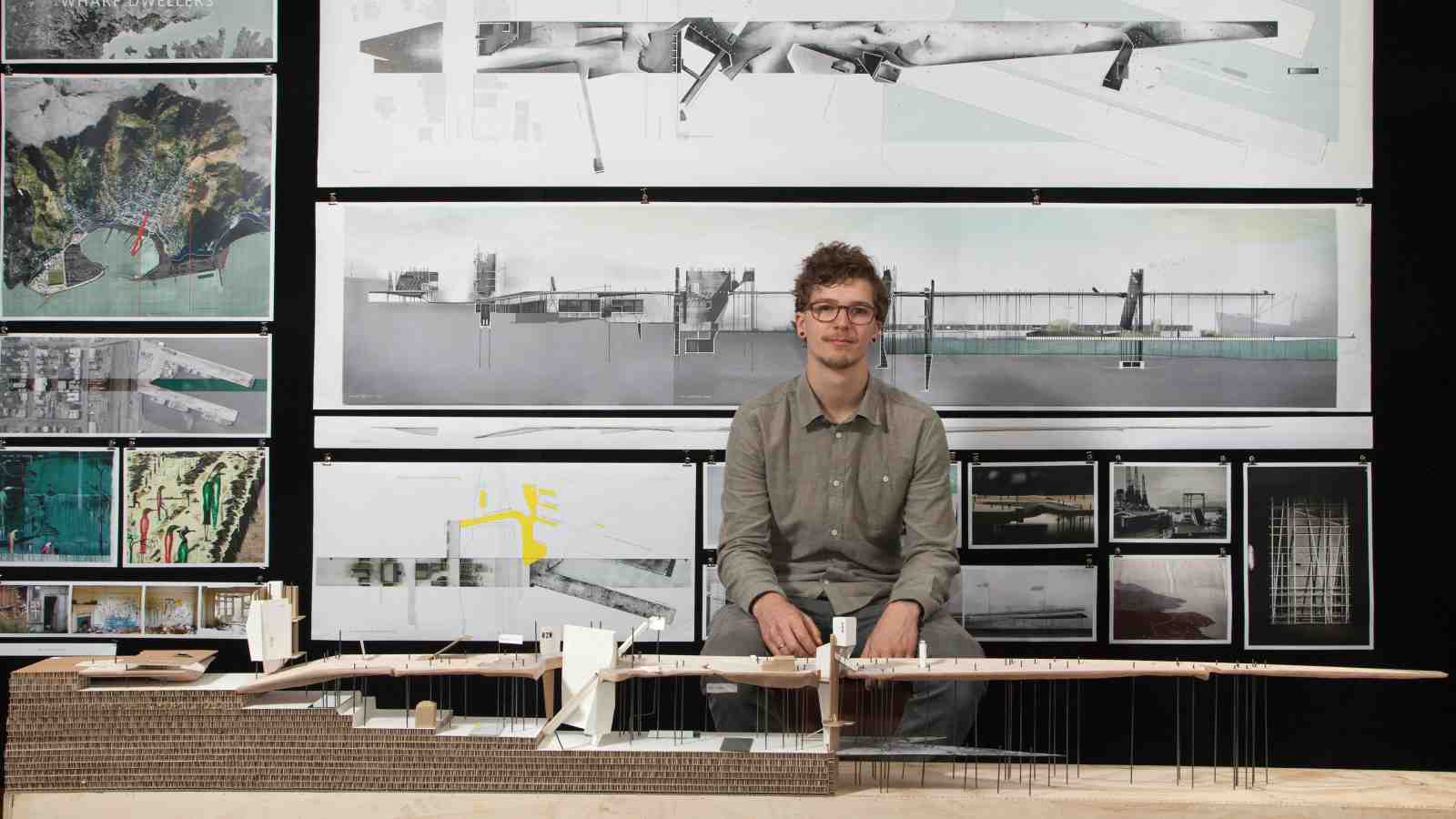 A house left abandoned by well-known Lyttelton artist Bill Hammond was the initial inspiration for a Victoria Architecture student's award-winning work.
Tom Dobinson won the New Zealand Institute of Architects' Graphisoft Student Design Award last year for a presentation of some of the work he'd been doing for his Master's. Winning the prestigious award was a nice and "somewhat unexpected" way to round off his final year of studies, he says.
Tom's thesis explored how architecture might respond to a place, focusing on his home town of Lyttelton. His winning project focused on redesigning the wharf—an area that is currently restricted—to enable public access to the waterfront
"Seeing Hammond's abandoned house led me to an interest in his paintings," says Tom. "There was bush growing in the house as well as outside—he wasn't just living in a box—and that made me think about how I'd design a house for him."
Tom became interested in Hammond's Placemaker series, where he sees the birds in the paintings as representing Lyttelton residents and the sheer clifftops reflecting the town's separation from the port. Tom's own thesis in turn responds to the environment of Lyttelton but from an architectural point of view.
In the final round of the competition, four finalists from three of New Zealand's schools of architecture—the University of Auckland, UNITEC and Victoria—presented their work to a panel of judges. The judges complimented Tom's clearly and legibly presented work. "[It] reveals a talent for analysis, skill in assembly and a deep interest in the social and architectural condition of Lyttelton," they said.
Tom's prize included a $5,000 scholarship and a trip to Australia.