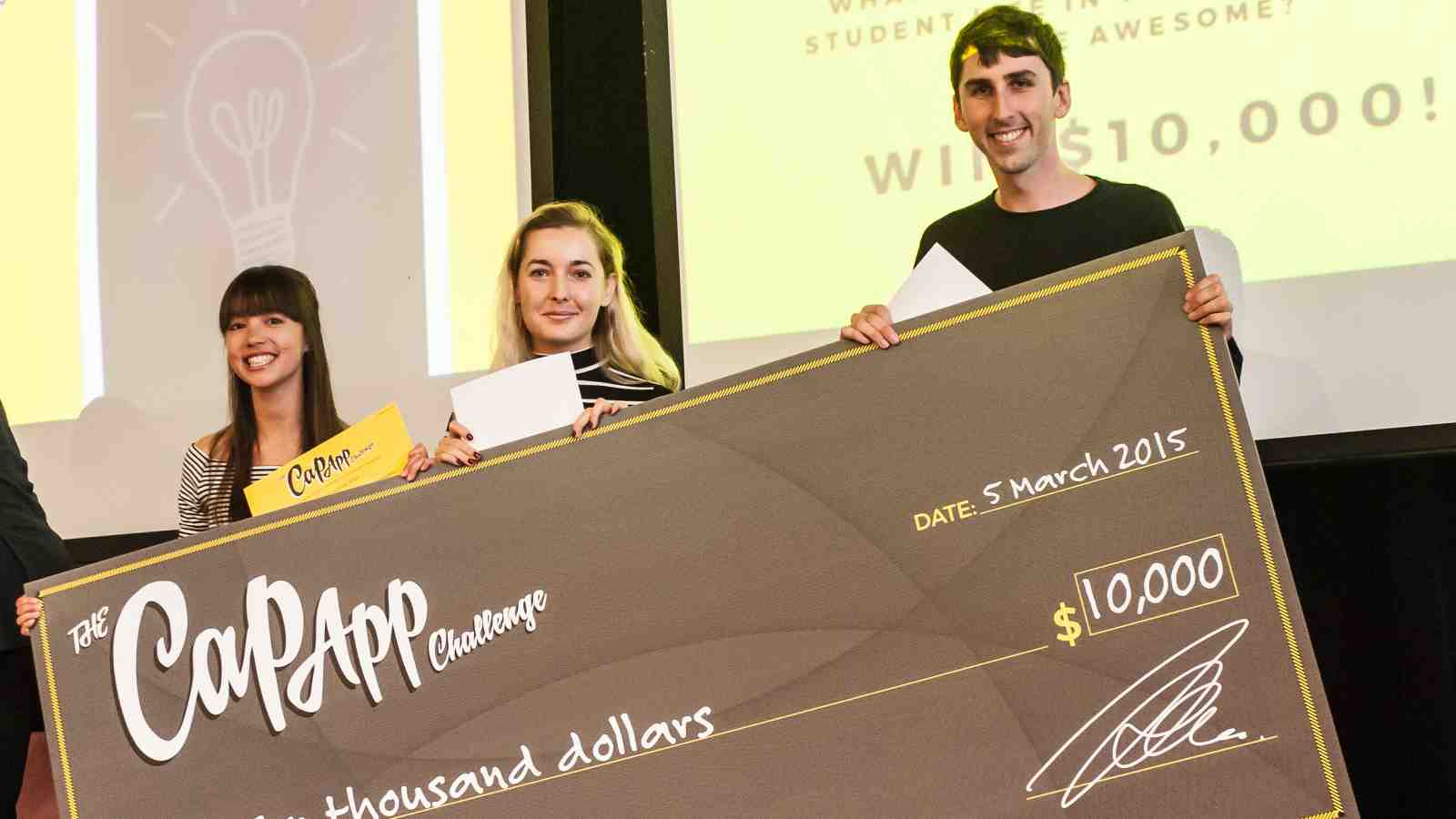 The Cap App Challenge was developed by Creative HQ on behalf of Victoria University, and attracted a strong field of competitors. The top six finalists presented to a panel of judges in a Dragons' Den-style event that took place at Victoria on 5 March.
Victoria graduate George Feast-Parker, former student Katherine Anderson and current part- time Law student Gabrielle Young came first with their app, Sesame.
The team describes its app as a realworld treasure map. First users would be able to pinpoint places on a map of Wellington that they want people to visit. Once the second users, typically friends, arrive at the location, they would be able to view messages, songs, videos or other content left by the first user.
"Sesame encourages students to get outside and explore all the amazing things Wellington has to offer, while providing an opportunity to share and receive meaningful content in a unique way," team members explained in their presentation.
The winning trio met and came up with the idea for Sesame while taking part in a nine-week intensive software development course. Since then, they have all found jobs in the technology sector.
Along with the overall award, two other teams were awarded $2,500 each.
George Nelson and Marcus Jackson received the Design Award with their app, XP, which matches students with potential internships and work-related opportunities.
The People's Choice Award went to Flora Lu and Ekta Nathu for their app, Cofi, which shows users which Wellington cafés have the best coffee and wifi access.
Along with the cash prize there is also the potential for teams to work with Victoria to develop their application.
The overall winners are already working on an online prototype of Sesame.