The 14-week boot camp provided an opportunity for recent graduates and final-year students to learn how to create their own startup company, and bring a gaming product to market. It was a joint initiative between the School of Design and Wellington's business incubator Creative HQ and was sponsored by the University's commercialism arm Viclink.
Participants from the schools of Design, Engineering and Marketing worked in multidisciplinary teams with creative agency Clemenger BBDO to develop prototype games that helped address a select group of Clemenger's clients' business needs.
Media Design lecturer Kah Chan says many new graduates think they only have three choices—to get a job, go travelling or continue studying.
"The boot camp provides a very clear, alternative path post-graduation," he says.
"It builds on students' existing skills in design, programming and marketing, but it imparts a completely different experience. It's a new challenge for students to continually tie the fun element of a game back to a product that is useful for the client and meets their commercial realities."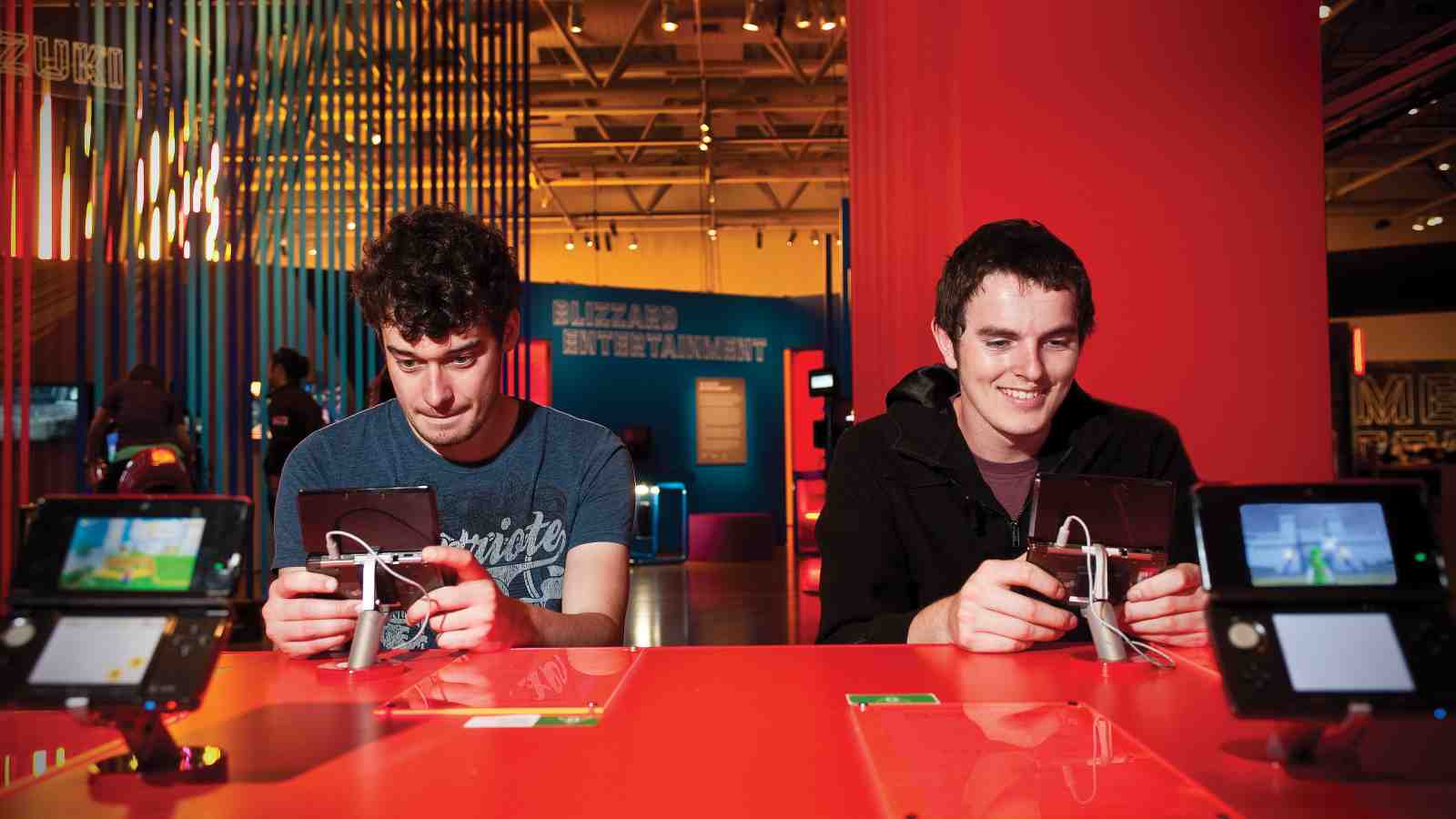 Max O'Brien-Bowling (left) and William Falloon (right) make the most of Te Papa Tongarewa's Game Master exhibition
Marketing student William Falloon and designer Max O'Brien-Bowling say having access to industry experts and resources was the best part of the boot camp. The team of four, including designer/programmer Ben Jack and James Greenwood, were mentored by Creative HQ business strategist Alan Hucks, and had the opportunity to attend major industry conference AnimFX.
"The boot camp has been a great opportunity to build the foundations of a gaming business," says William.
They all love the industry, and want to keep building on the momentum the camp has created.
"I came to university to make games. And to be doing just that at the conclusion of my degree is great," adds Max.