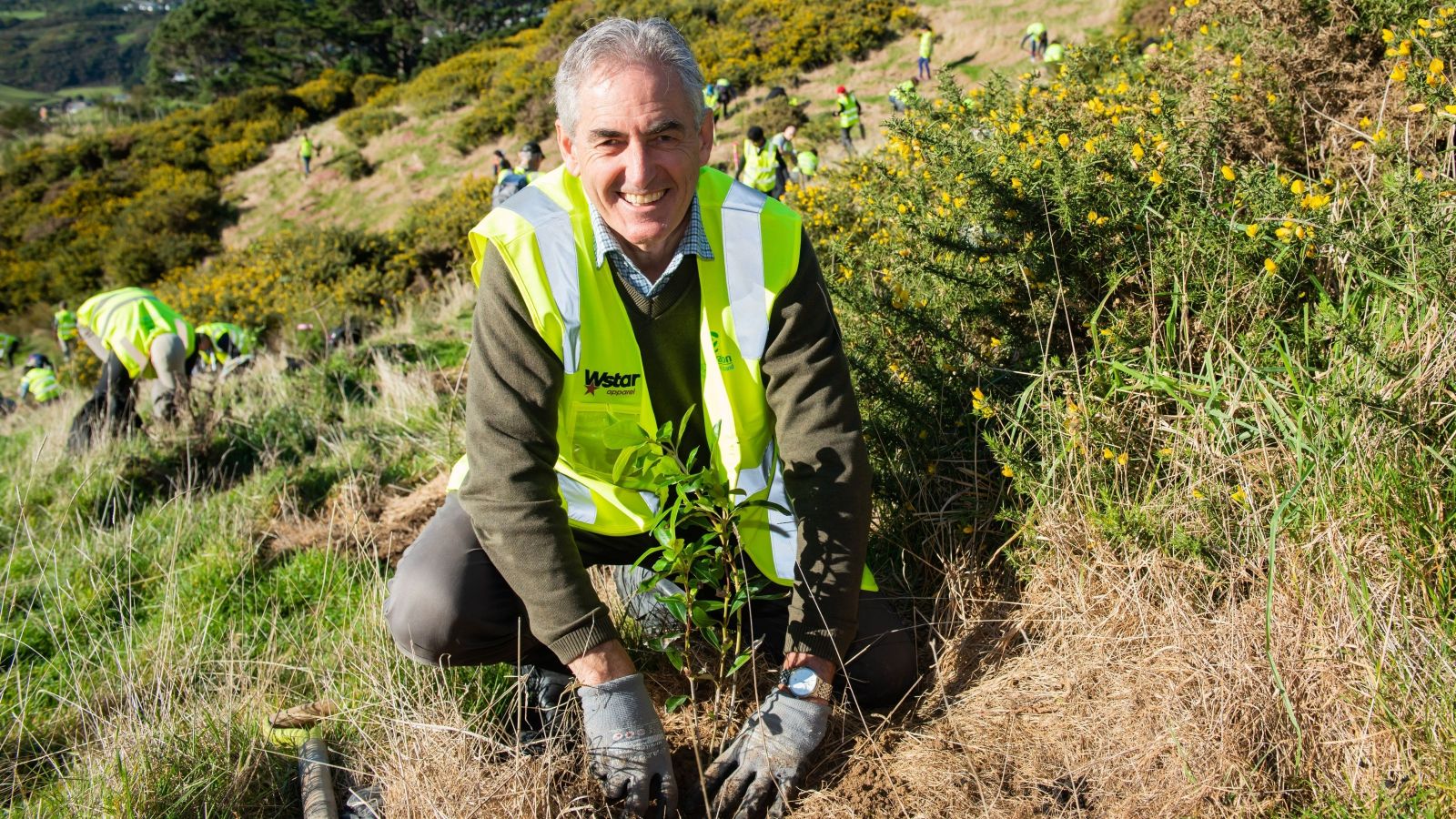 Native tree planting is underway with students, staff and alumni of Te Herenga Waka—Victoria University of Wellington. The planting project, 'Growing our future' will help the University reach zero carbon by 2030, while allowing research into the best combination of native species for rapid reafforestation, to achieve carbon sequestration as well as wider benefits to soil health and biodiversity.
Vice Chancellor Grant Guilford kicked off the 'Growing our future' planting days giving a speech at the site in Ohariu Valley yesterday.
"It is good to be back out with our community planting trees. Last year we were unable to plant due to COVID-19 restrictions, and instead gave away native plants for staff and students to put in their own backyards.
"It is fantastic to see over 300 volunteers from the University community registered to be here over three days, during which time we hope to plant 2,400 trees with the help of Conservation Volunteers New Zealand and Wellington City Council, and sponsorship from Rotary NZ. We also want to acknowledge the many members of our community who gave donations to get trees in the ground.
"As part of the University's Carbon Zero initiative we have committed to planting 100,000 trees over the next 10 years."
Sustainability Director Andrew Wilks says "Tree planting continues tomorrow as well in what is three days of planting with around 100 people on site per day. It's a great contribution from our staff, students and alumni to the University's goal of reaching zero carbon (PDF)."
The University has leased 11 hectares of land off the Wellington City Council to plant in native forest, and is working with Conservation Volunteers New Zealand on this project, as part of that group's work to restore native forests around Wellington.