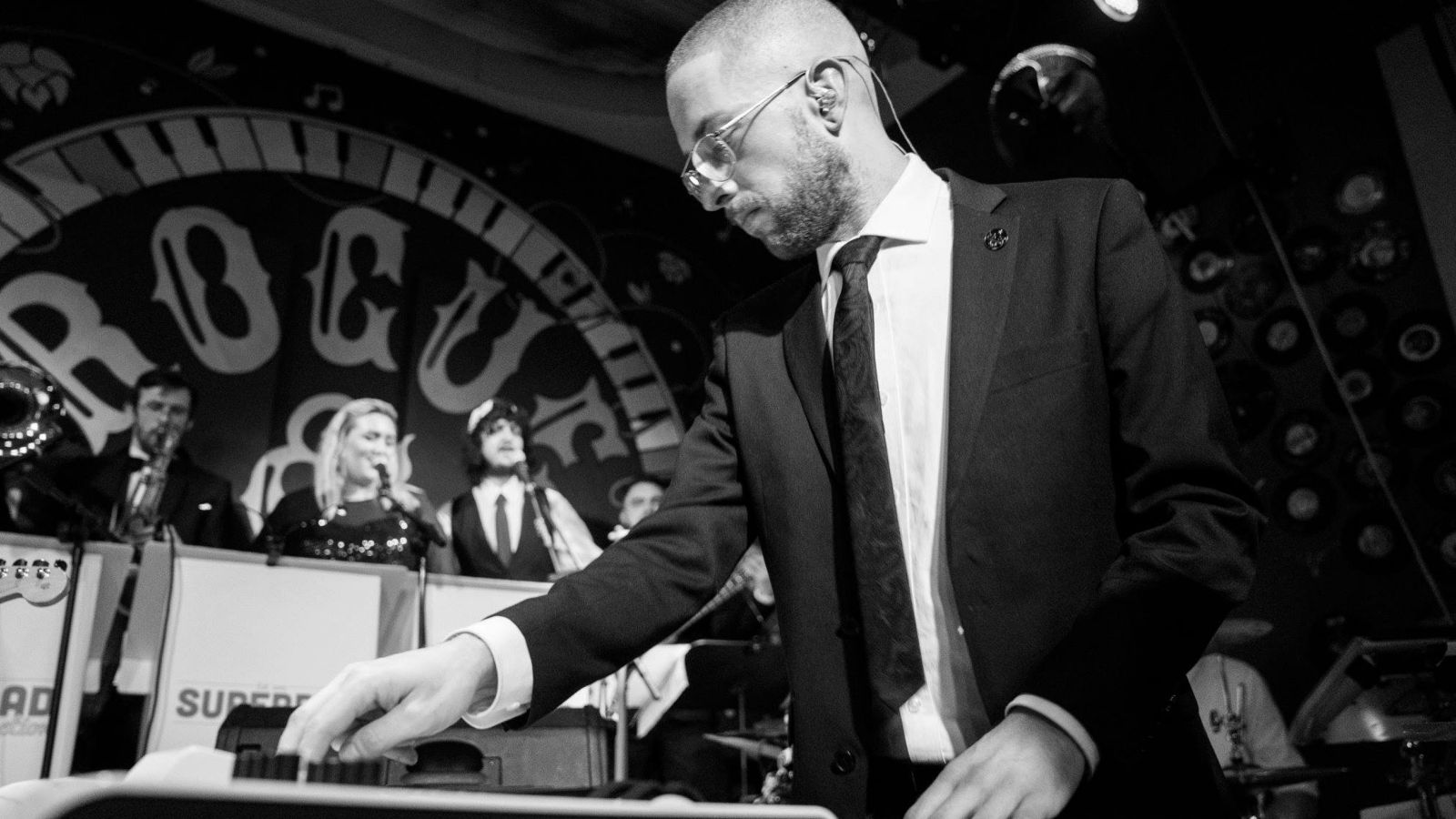 Daniel Hayles. Photo credit: Ben Stewart.
When legendary singer Whirimako Black takes to the stage as part of the Wellington Jazz Festival, she will be surrounded by staff and alumni from Te Herenga Waka—Victoria University of Wellington's New Zealand School of Music—Te Kōkī (NZSM).
Daniel Hayles, a pianist and teaching fellow in NZSM's Jazz Performance programme, is the musical director for Whirimako's performance and part of her on-stage band. He will be joined on stage by NZSM artist teacher Eilish Wilson (saxophone) and alumni Ben Hunt (trumpet), Louisa Williamson (saxophone), and Hikurangi Schaverien-Kaa (drums).
Daniel was hand-selected by Mere Boynton, the Festival's Director Ngā Toi Māori, as musical director for Whirimako's performance. The preparations for the show, Daniel says, have involved many discussions with Whirimako about her vision.
"The show tells a story about Whirimako's whole career. We're working to make sure the set tells the story of her involvement in jazz music, and the kaupapa of presenting jazz music, which is American music that has become international, in te reo Māori.
"It's been great to have the time to talk a little more in-depth about Whirimako's vision and the spirit of the show, and to explore the spiritual and emotional depth behind the music."
Daniel first encountered Whirimako when they worked together on a Rodger Fox Big Band show while he was studying in the Jazz Performance programme at the NZSM. He went on to be the musical director for a performance she was part of at last year's Hawke's Bay Arts Festival, and immediately expressed an interest in working with her again.
"It's incredible to work with Whirimako. She's obviously a preeminent singer in Aotearoa New Zealand, and this will be her first major show in a little while, so it's a real honour to be involved."
Daniel is a regular on the Aotearoa jazz scene, and plays in a variety of styles. He has written and arranged music for numerous national and international festivals, and has toured with the likes of Lord Echo, Louis Baker, and Hollie Smith.
Completing the on-stage band at Whirimako's show is Johnny Lawrence (bass) and Eugene Fuimaono (guitar). The band, Daniel says, is made up of some of Aotearoa's strongest musical talent, all of whom have worked together on previous projects.
"The cool thing about being a musician is that when you work on special projects like this, it's often with your friends. The Wellington music scene, and the Wellington jazz scene in particular, is so tight. The band is made up of people I work with all the time."
Whirimako's show will feature jazz classics sung in te reo Māori, original songs, and traditional waiata. The full Wellington Jazz Festival programme is available online.